Features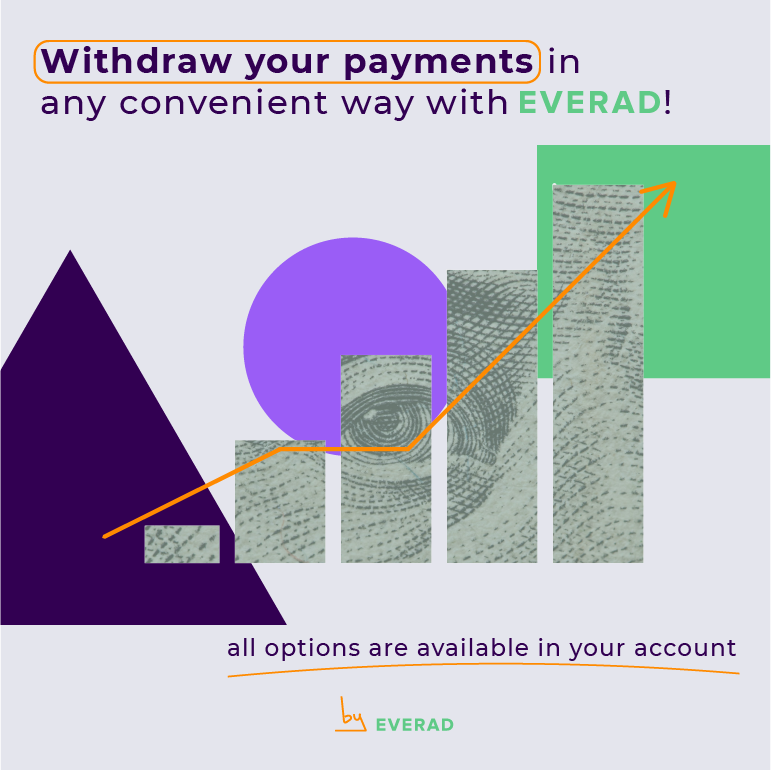 All withdrawal methods that are available now
We remind you that Everad partners always have many options for withdrawing their payouts. At the moment, they are the following:
Mybrocard
PayPal
Wire
USDT
Capitalist USD
Go to your personal account, choose the most convenient way and use it!
Your personal manager is always ready to help you for all the questions. And don't be shy to write!