News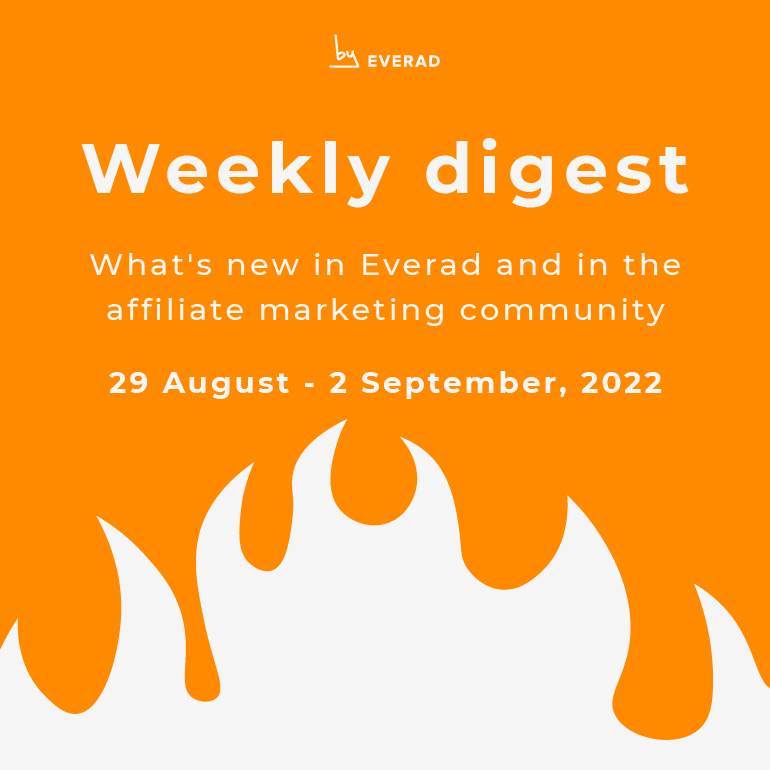 Weekly digest 29.08 – 02.09
​The first digest of this fall consists only of the latest news and updates:
☀️Pay attention to the new geo — Greece! Top niches: normalization of the pressure of the cardiovascular system – 45% approval, up to $ 32 payout and joints – 40% approval, up to $ 30 payout
🔧Cloud service for protecting and filtering unwanted traffic — Cloaking.house gives a bonus with the promo code EVERAD15 (15% discount on the first purchase of any plan)
👯‍♂️Understood which ads and creos convert for the Zoomer generation – you can read here
🇷🇴Top by approval (from 50%) this week is Romania. Niches: prevention of the cardiovascular system, men's health, joints, parasitic infection of the body. Sources: fb, natives and teasers. Rates reach $37. Write, your manager is waiting!
😎We are getting ready for ZM CONF, which will take place on September 9th. You can join from anywhere in the world and from any couch – the event will be held online, with all our favorite speakers in attendance. Register here