Everad Academy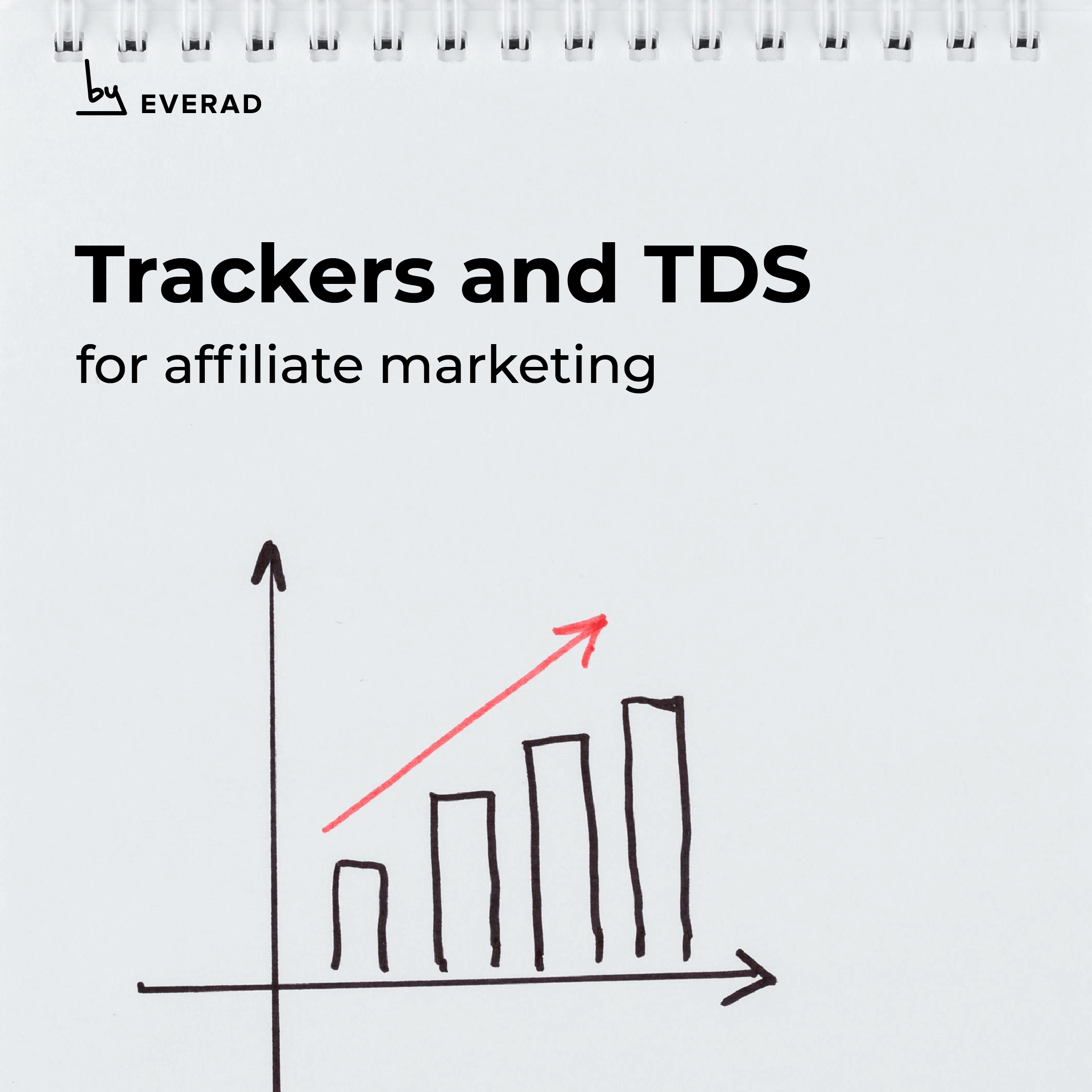 Trackers and TDS for affiliate marketing
Advertising accounts of affiliate programs and social networks, where ads are set up, only sometimes provide comprehensive analytics. Then trackers and TDS come to the rescue – services that automatically process a large amount of traffic.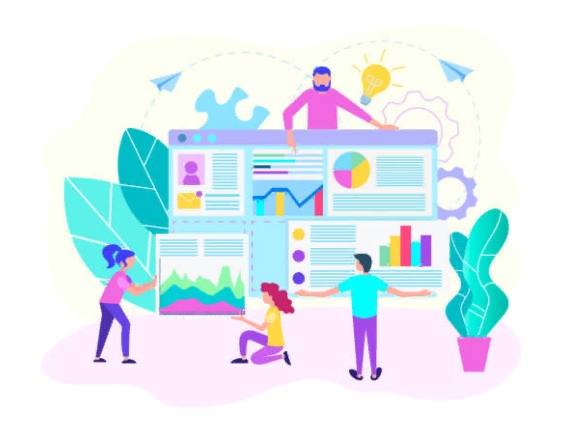 TDS, Traffic Delivery System – traffic distribution system. It helps to analyze the behavior of users interacting with the creative and the offer.
The tracker is an improved, advanced TDS. This is a more complex and multifunctional analytics system, which includes collecting detailed statistics and integrating traffic sources and affiliate programs.
Types of trackers and TDS
Trackers and TDS are:
Server. These are programs that are installed on the server.
The advantages of server TDS are that they work with unlimited traffic, and all data is stored on the server.
Cons – you need to budget for additional costs for renting and maintaining the server and have technical savvy for settings. The server is tied to one geo, and the work may slow down if you send traffic to other countries.
Cloudy. These are online services that can be accessed from any device and location.
Advantages: No need to install on the server, no dependence on the speed of work on the geo, quick start.
The downside is only sometimes convenient pricing: the more clicks and other events you need to track, the higher the cost.
How to work with cloud tracker
Select a tariff and register in the service to start working with the tracker in the cloud.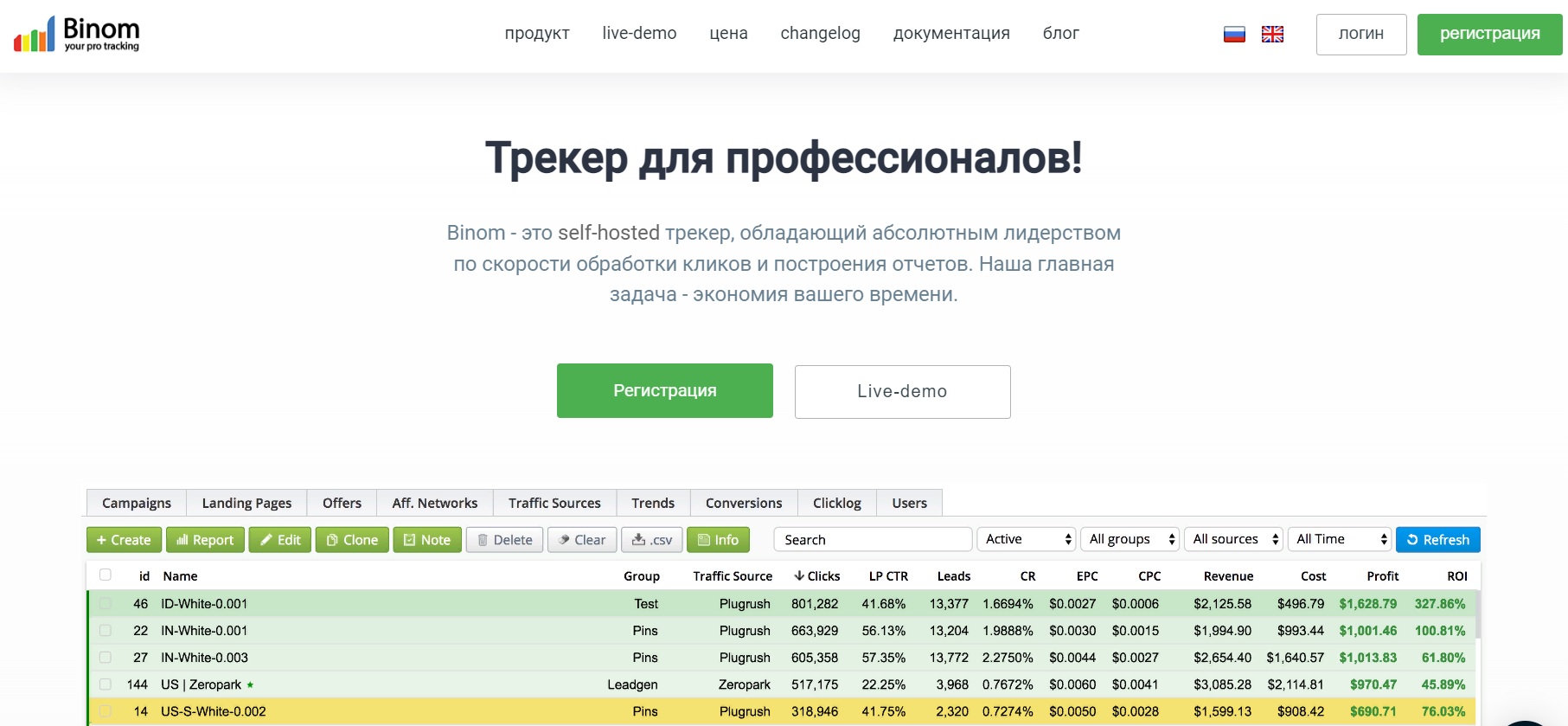 After authorization and payment, you can proceed to the settings in your account.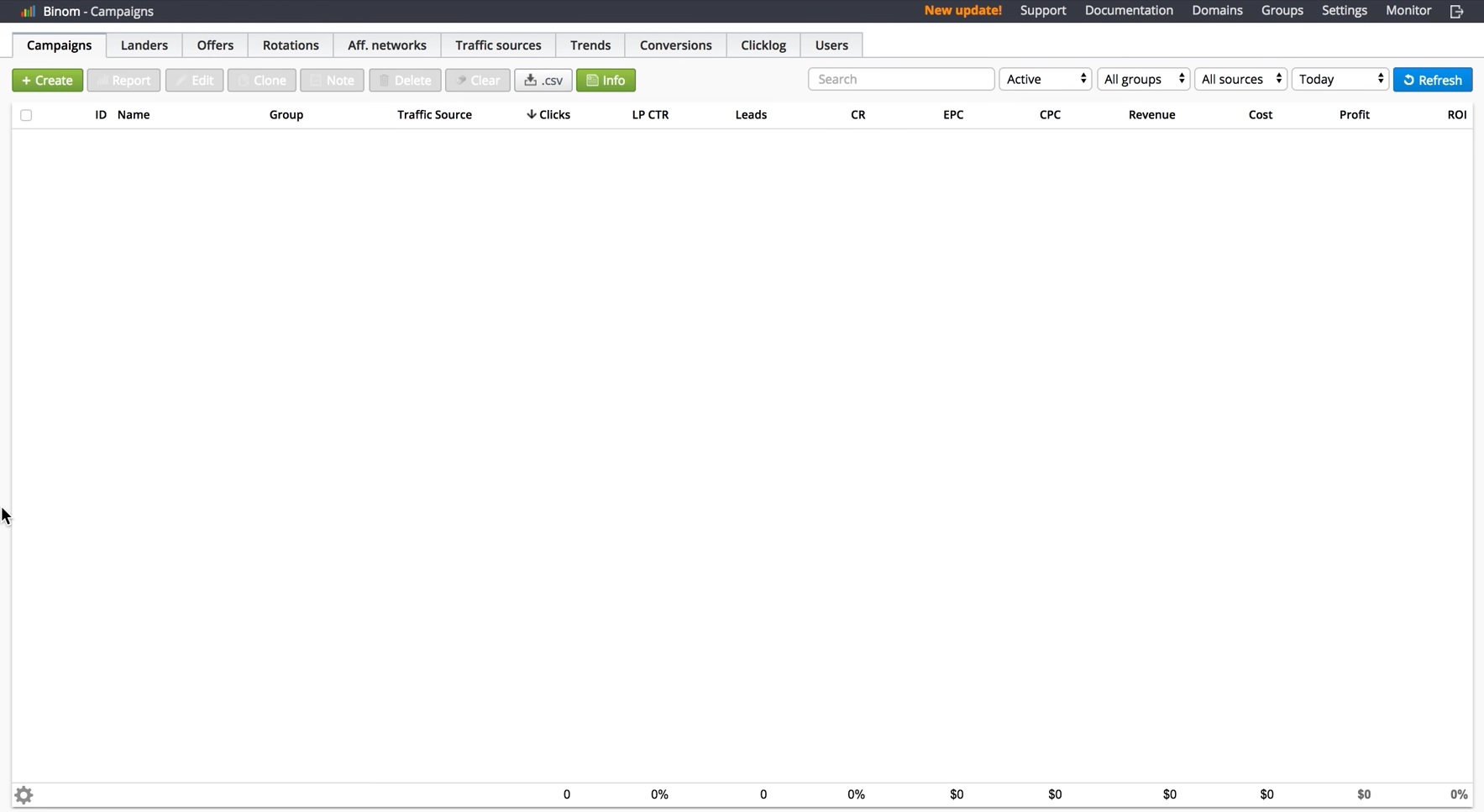 The main settings steps in the personal account of the tracker using Binom as an example:
1.Choose an affiliate network. To do this, go to Aff Networks and click Create.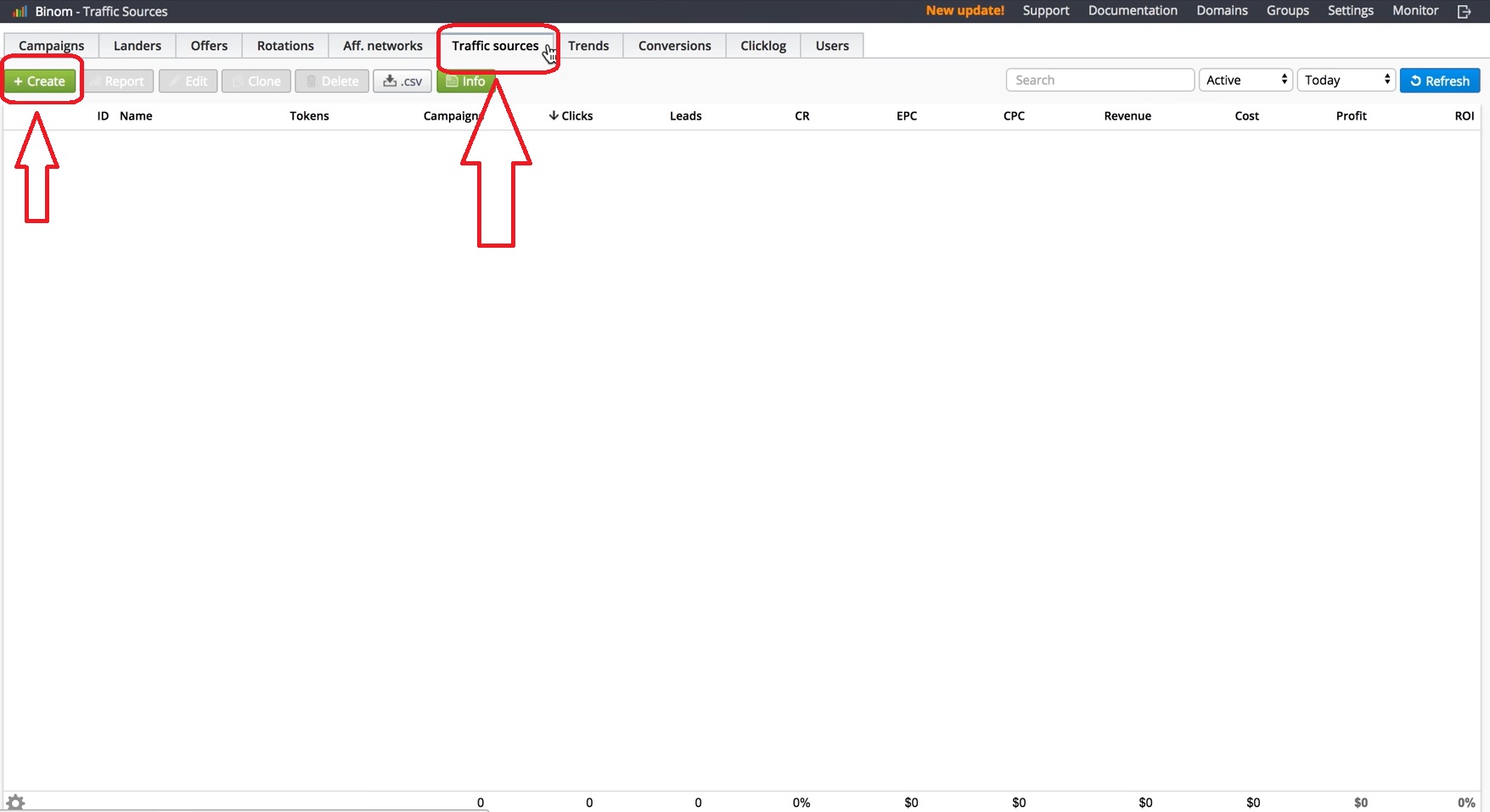 2. Then, you need to specify the name of the affiliate program save.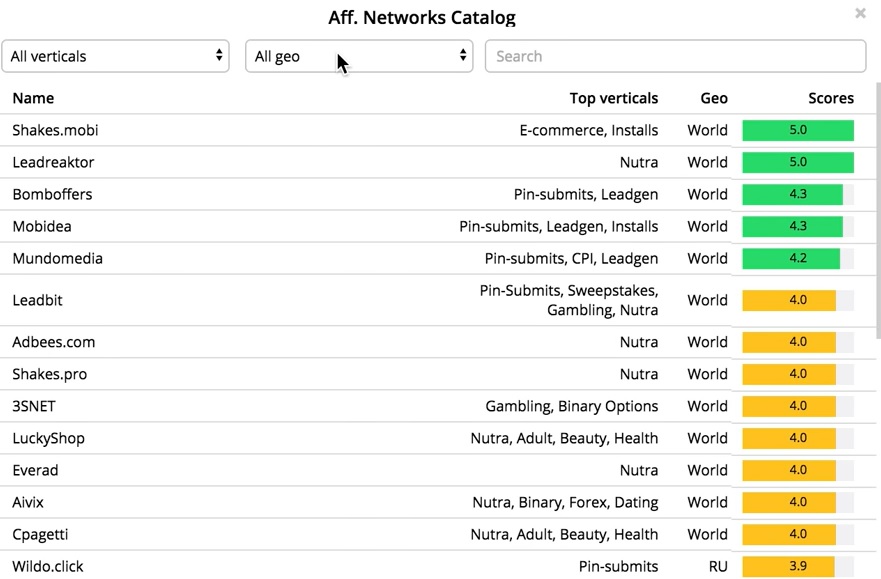 3. Specify a traffic source. You need to go to Traffic Sources and click Create.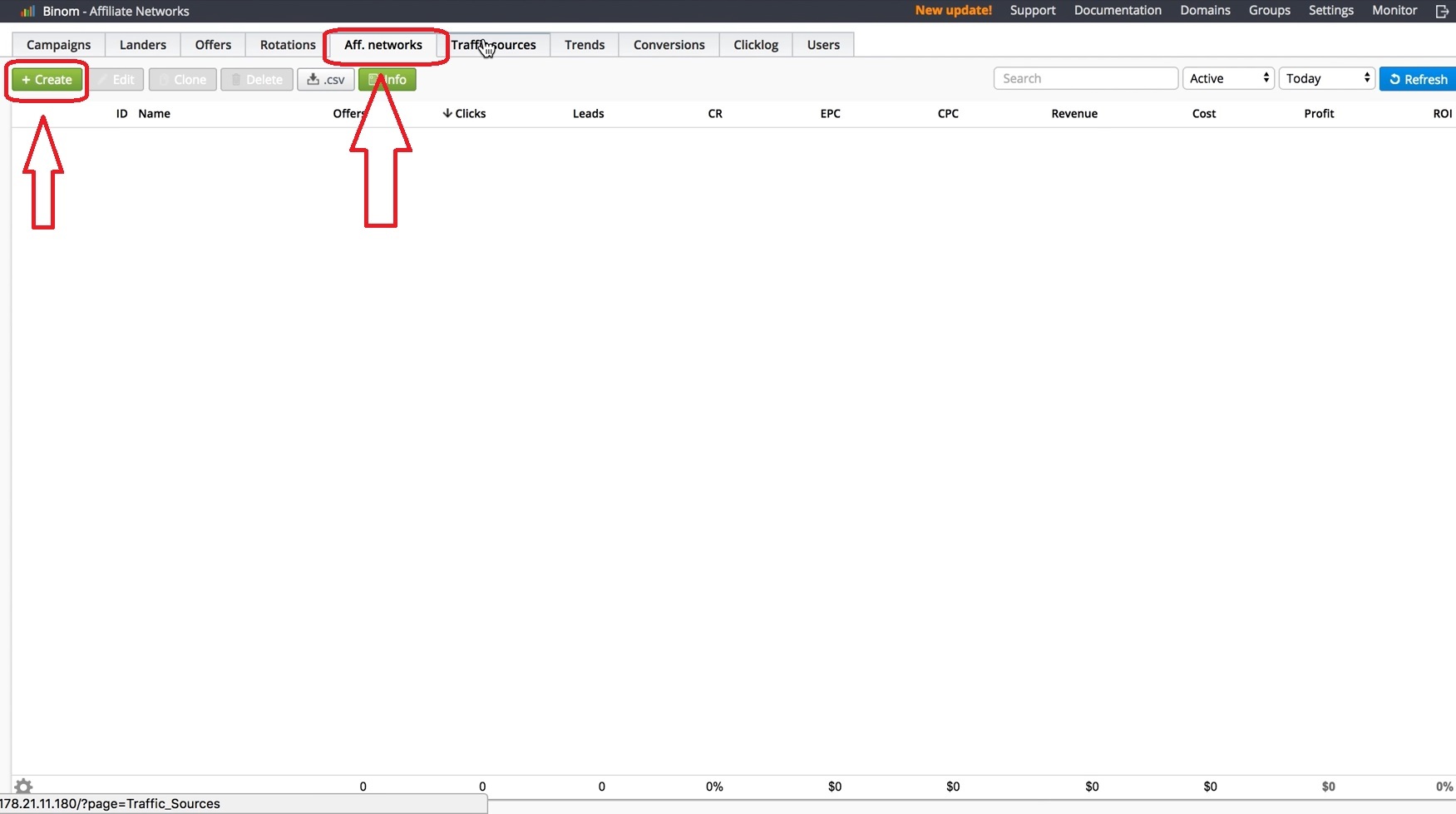 4. First, you can search for a preset template using Load from a template.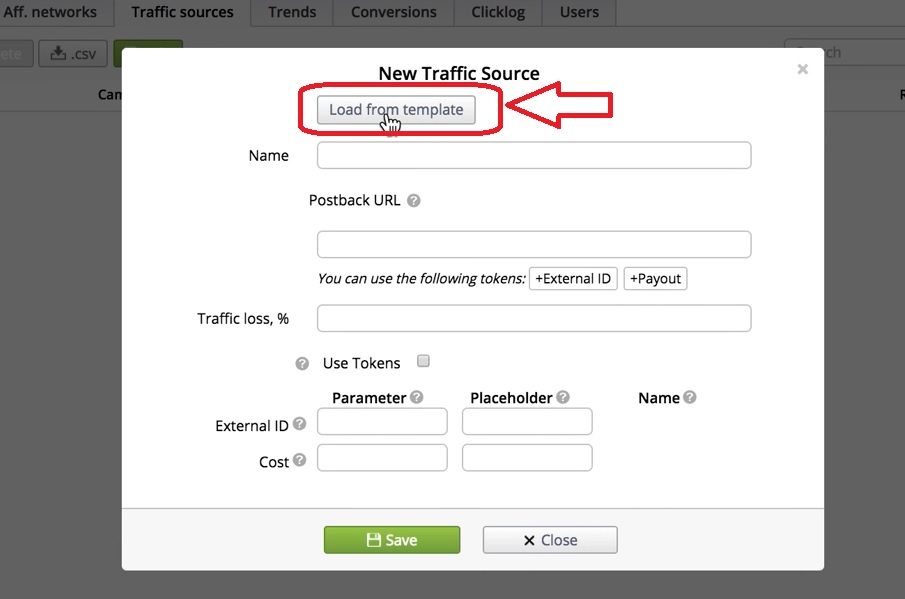 5. Binom is integrated with many sources, including ad networks. You need to choose the right one. If there is no such template, the source name is entered manually.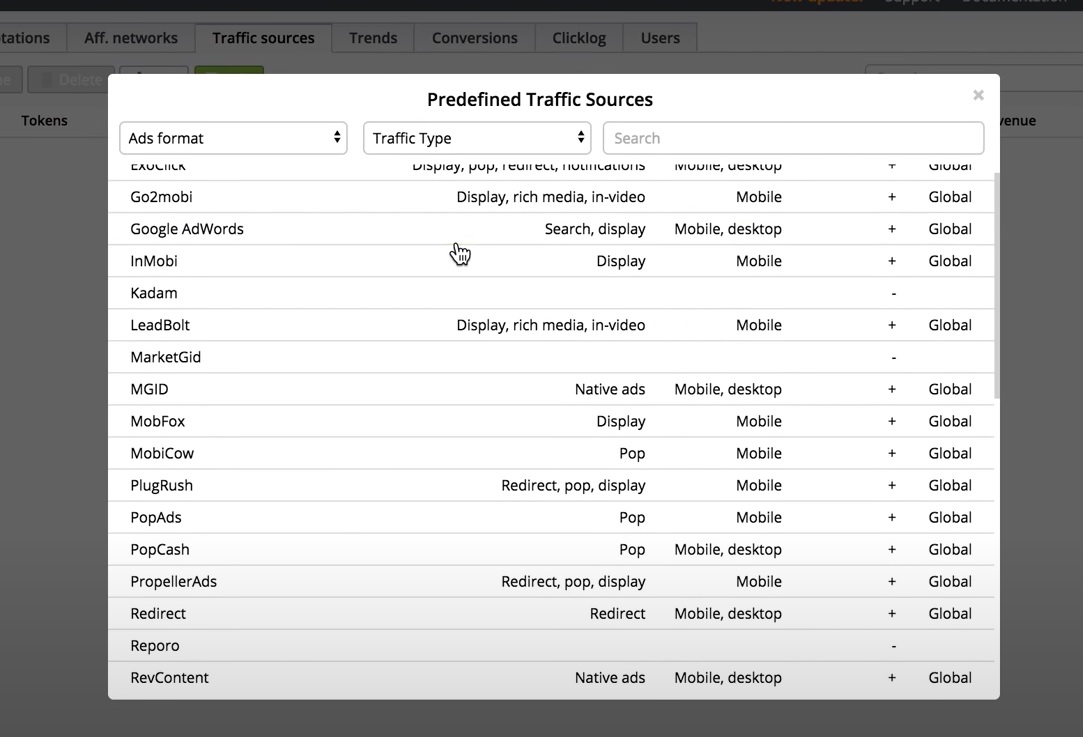 6. Specify an offer. To get a link, you need to enter the personal account of the affiliate program, select a suggestion, and take the tie. In the tracker, go to Offers and click Create. Next, you need to set the name of the offer and insert a link from the affiliate program.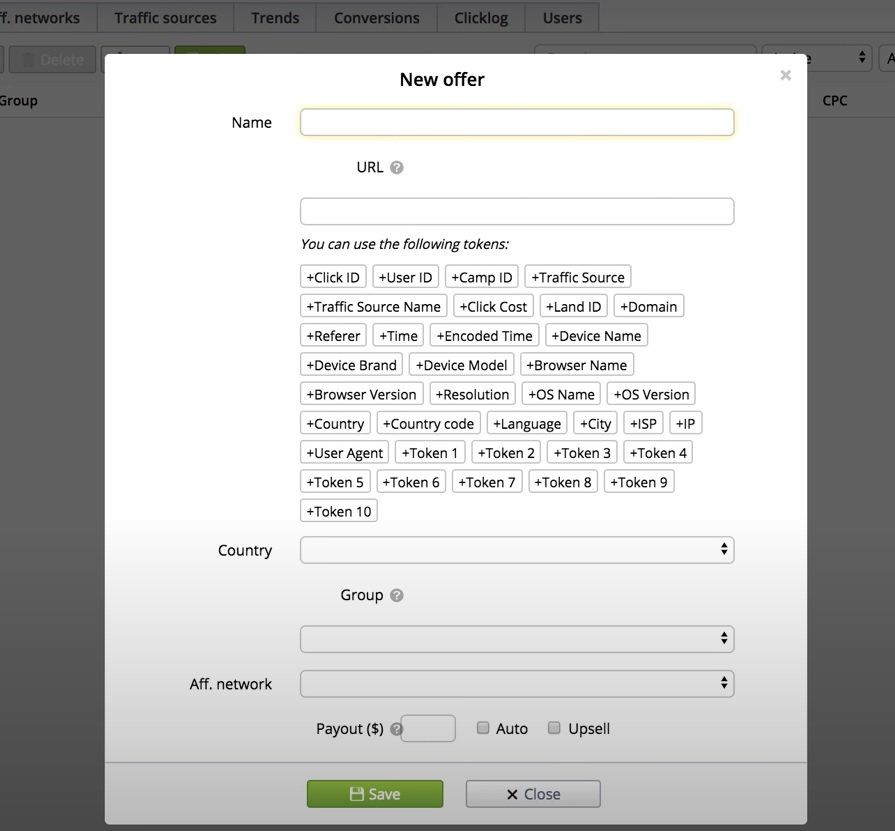 7. Then ClickID is added, a token with which the tracker will identify each person who clicked on the ad. Next, select a geo, group, or affiliate program, specify the conversion price and save.
8. Specify landing. You will need to enter Landing Pages and click Create. Then, you need to specify the name and address of the dock and select the language, group, and number of offers for this landing.
9. Set up postback. The tracker will give the Postback URL. It needs to be copied and specified in the offer settings in the affiliate program.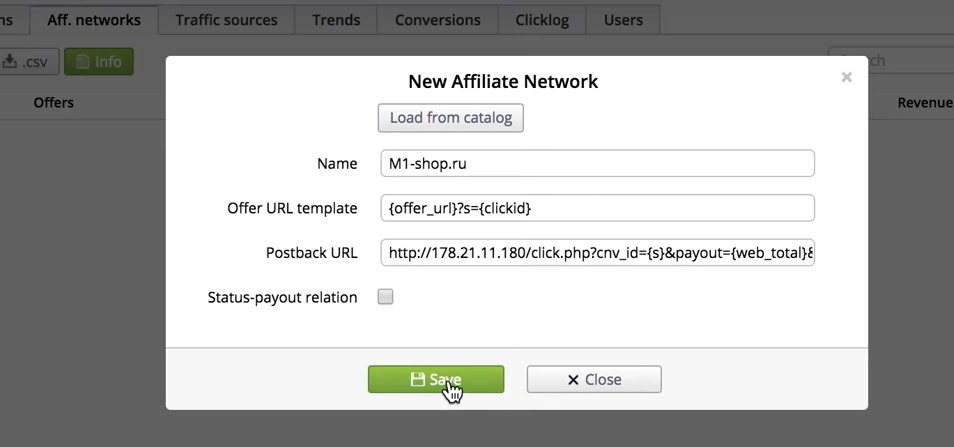 10. Create a campaign. To do this, go to Campaigns click Create. Then, you must specify the name group, select a traffic source, and specify the cost per click.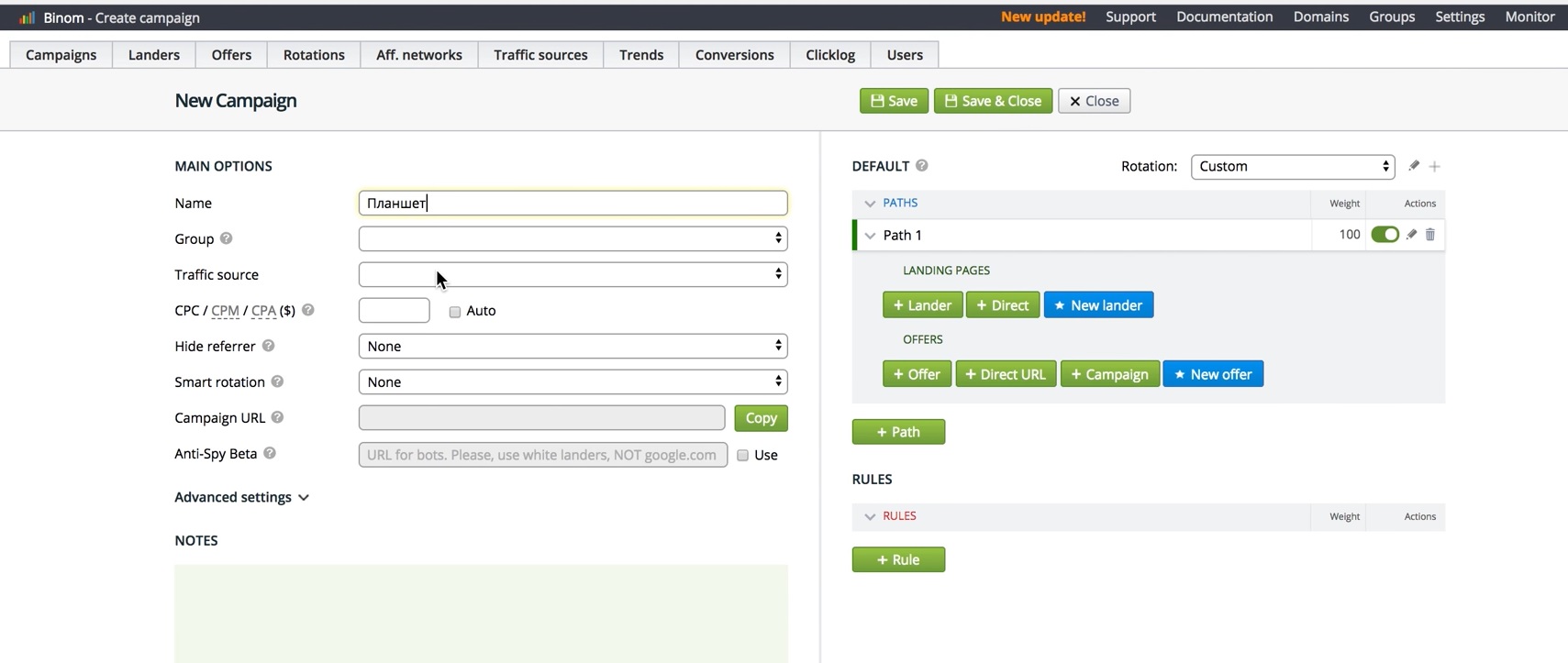 11. You are setting up routes. If you need to drive traffic without a landing page directly to the offer, specify Direct. Here, you will need to select the offer. Then you need to save the settings get the campaign URL, which will be required to send traffic.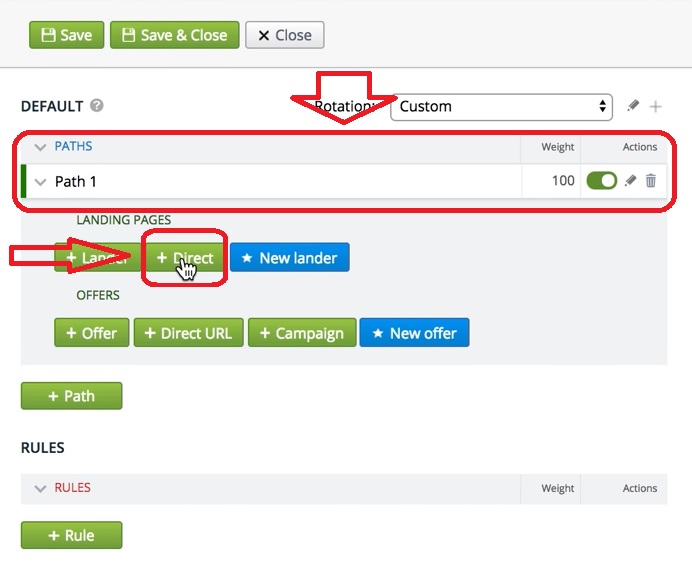 The tracker has campaign analytics features. Summary reports and tables are provided: the number of clicks, leads, ROI, profit, bots, and other indicators. A separate account can be displayed for each campaign using the proposed filters. Reports can be downloaded in CSV format.
Similar reports and statistics can be downloaded for landings, offers, and traffic sources, and receive data on conversions in the corresponding tabs.
How to work with server TDS
To work with server TDS, you need a server. To choose a hosting and a suitable operating system, it is advisable to study the recommendations of a specific TDS.
Consider the connection process using the example of zTDS:
zTDS recommends NetAngels Hosting. You must register in it, and purchase a domain on Reg.ru or another domain registrar. Then, you need to create a website.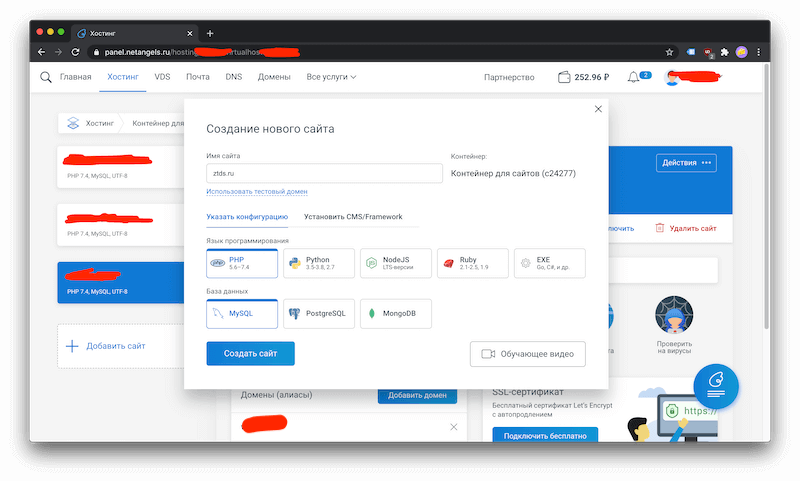 2. Next, you need to go to the File Manager. In the www folder, you need to delete index.html (or index, as it will appear in the File Manager).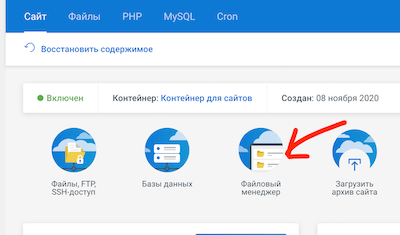 3. Then you will need to download the archive with the zTDS program from the official website using the link indicated by zTDS. This archive must be uploaded to the hosting by clicking on "Upload files."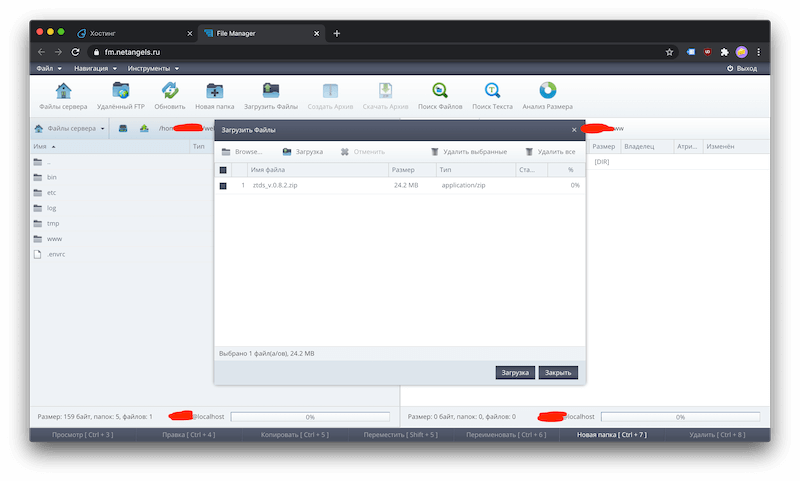 4. Next, you must unpack the archive by clicking the right mouse button.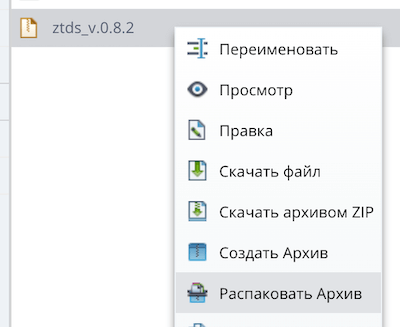 5. The "myzts" folder will appear. To protect your data, leaving the zTDS in a folder rather than at the domain's root is best. The folder needs to be renamed, giving it a unique name. Then, you need to go to the folder, open config.php, and go to the "Edit" tab.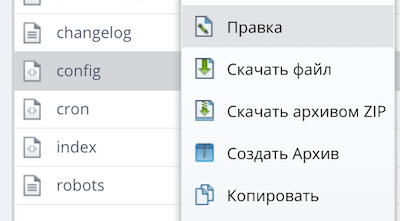 6. There, you need to edit your username and password. In the folder, you need to enter the name of the folder. Next, you need to generate a new key for the API. The program must be opened in the browser ztds.ru/myzts/admin.php, where ztds.ru is the domain.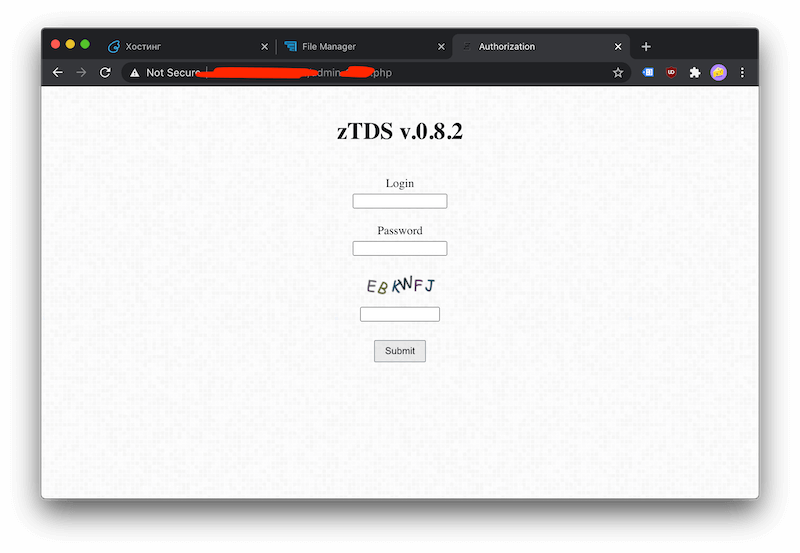 7. Then you need to log in. The name of the group will open. Any character can call it. In the group ID field, you need to enter what will be supplied to the link to tds. In "URL / Code / Text," you need to specify a link where the traffic will flow.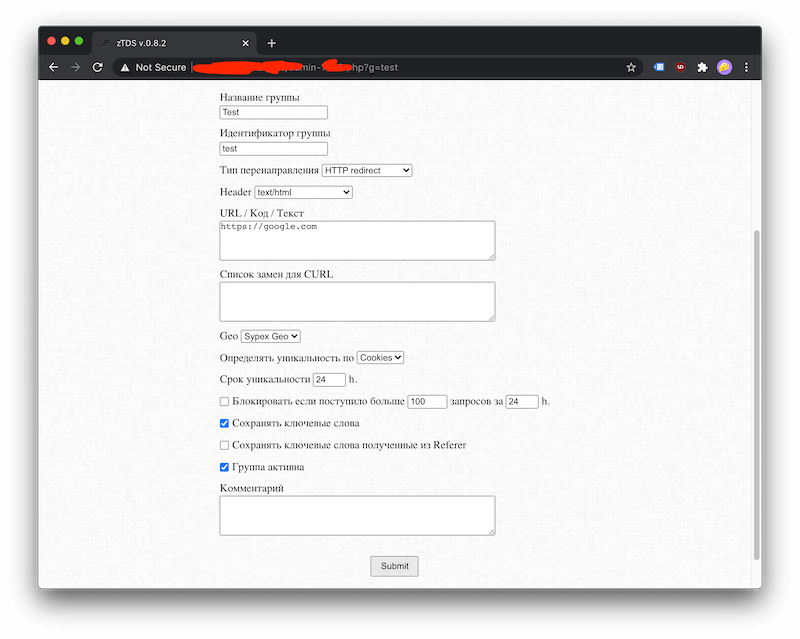 To test the work, you need to open ztds.ru/myzts/test. The redirect should work and the site google.com should open.
TDS provides customization options such as:
Geo. Users can be divided by countries, regions, and states. It is essential to consider the language for greater personalization of creatives.
Traffic source. Users who come from multiple sources need to be separated to understand which source brings the most conversions.
Devices. For example, smartphone users are directed to one offer, and people accessing the Internet from a desktop are directed to another.
Operating system. This setting allows you to separate users who have Windows and Mac OS. For example, when there are offers separately for these operating systems.
Split tests. It is necessary to test several variants of banners and landings. During A/B tests, the converting link is determined.
Number of impressions. This critical setting allows you to avoid bothering with ads to the same people.
Keywords. Key queries can track traffic to determine which keys are the most effective.
After all the settings are ready, you can start working with an advertising campaign and manage incoming traffic.
How to choose a tracker or TDS
When choosing, you should start with your tasks. It is advisable to pay attention to the criteria:
Relevance. Due to the growing competition among affiliates, it is essential to choose a modern solution. Outdated systems give only a partial result.
Options. It is crucial to track as many parameters as possible: browsers, devices, operating systems, communication providers, and others. So, there will be a chance to find an effective bundle quickly.
Technical support. If there is no deep technical knowledge, you will have to contact the support service in case of bugs and other difficulties. It is desirable that she quickly answered, which could solve the problem.
Cloud or server tracker. If the work is carried out with large volumes, choosing a service on a server or hosting is better. Cloud trackers are suitable for low-volume work.
Price. TDS and trackers can be free or paid. It is not recommended to use free services, as they are less protected, may have an insufficient number of functions, and do not allow solving basic tasks to the fullest. There are exceptions, so focusing on reviews or your test is better.
Paid services usually offer a trial period during which you can evaluate the work. A monthly subscription pays for Cloud trackers. Access to the server TDS is purchased as one license per server.
A selection of trackers and TDS for affiliates
Consider popular trackers and traffic distribution systems, their features, and prices.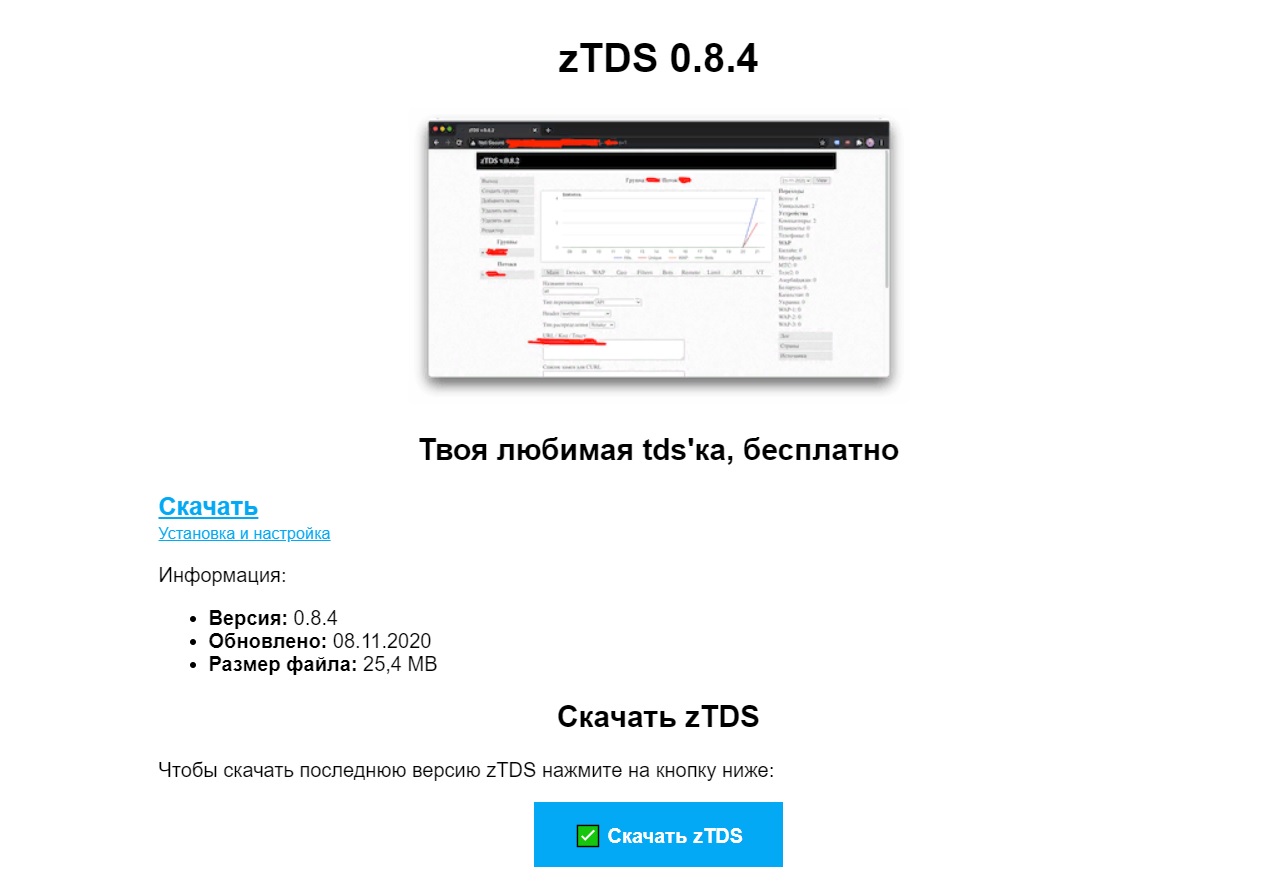 A server-based TDS can be used if the marketing budget is minimal.
A/B testing option available;
there is protection against bots;
distribution by device, geo;
several custom filters.
Prices: free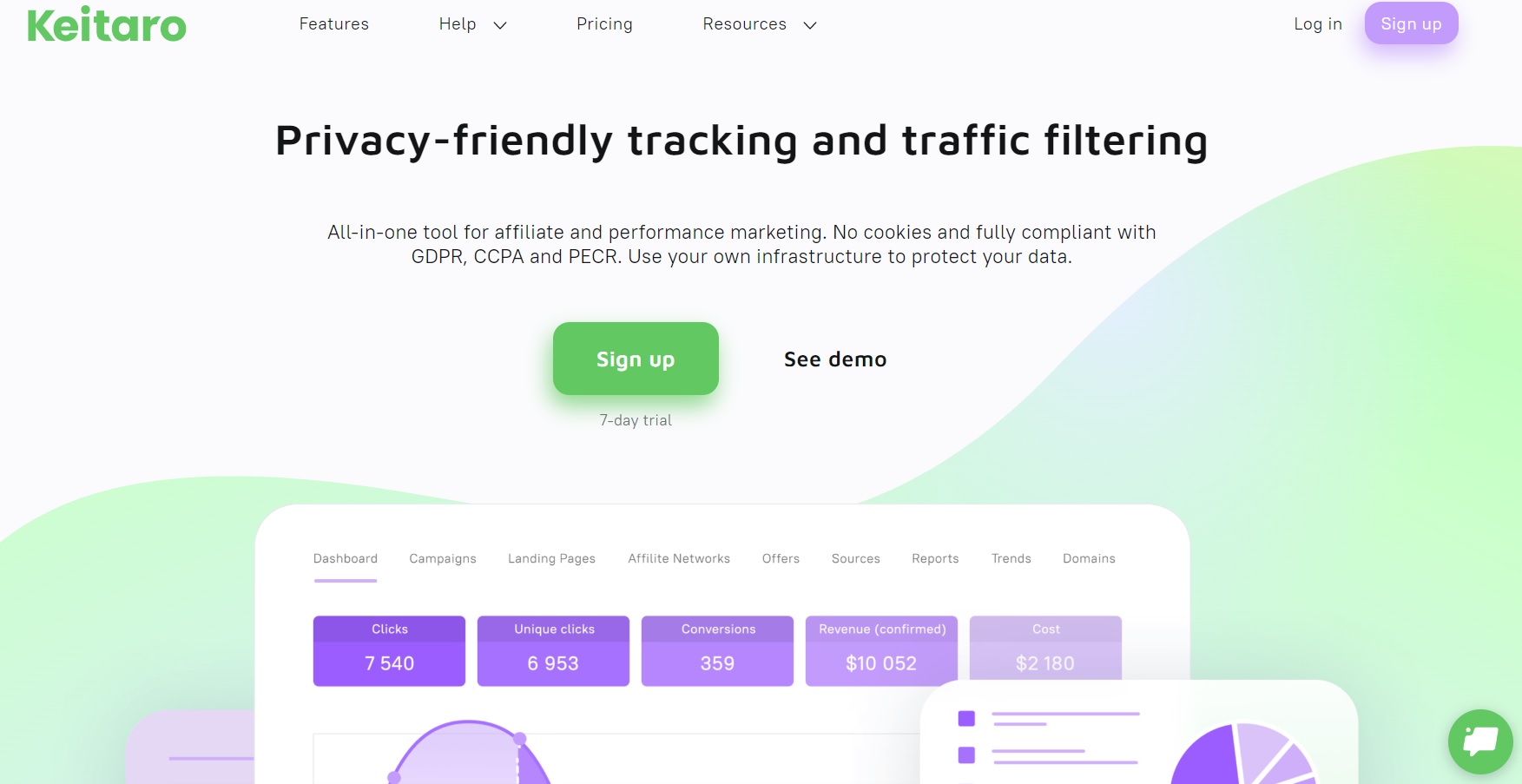 Server TDS, which is distinguished by competent, responsive technical support.
different connection methods;setting up cloaking — masking for moderators and bots;
various filters for streams;
integration with many partner networks;
updated bot databases.
Prices: from $25 to $70, there is a free trial period of 7 days.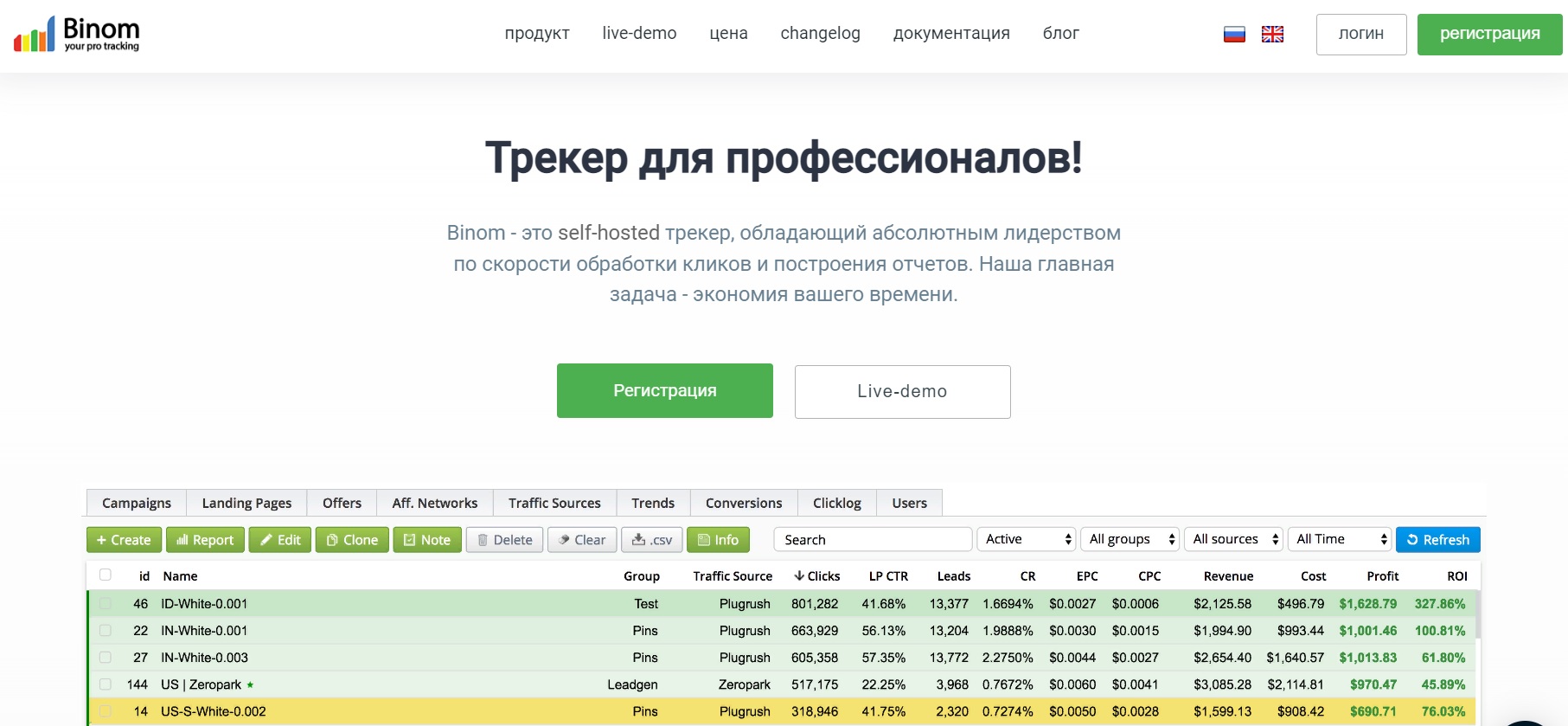 A high speed of processing clicks characterizes the tracker.
creation of safelists and denylists, comments to them;
advanced options for traffic segmentation;
teamwork support;
there is an option to group by bid (rate), which allows you to find a favorable click price;
Smart Rotation – redirecting users to new landing pages.
Pricing: $99 per month, 14 days free.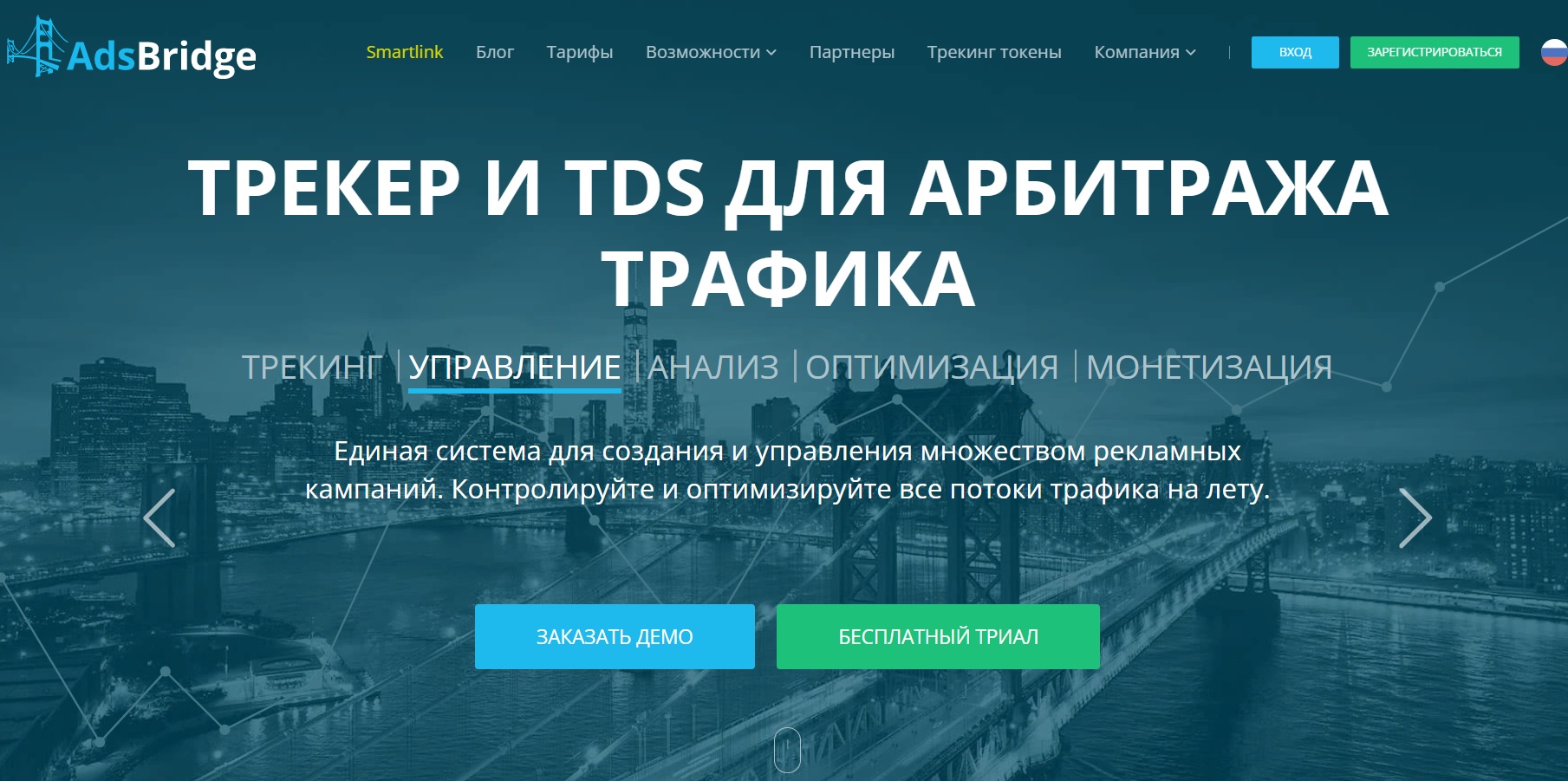 Tracker with wide functionality: analytics, traffic distribution, split tests, and built-in landing page builder.
there is a bot filter;
API integration;
work with Facebook and Google Ads without a redirect;
setting up push notifications on landing pages;
teamwork support.
Prices: from $29 to $379. There is a trial period of 14 days.
Results
Detailed statistics are needed to optimize the campaign, find effective links, and save the budget.
Trackers and TDS are used to access such detailed information.
After working with TDS or a tracker, you can calculate inefficient traffic sources, geos, devices, and creatives. They need to be disabled to not waste the budget in vain.
TDS lets you know how much revenue each landing page, creative, or source brings in. With this data, you can positively influence conversions and increase profits.