Manuals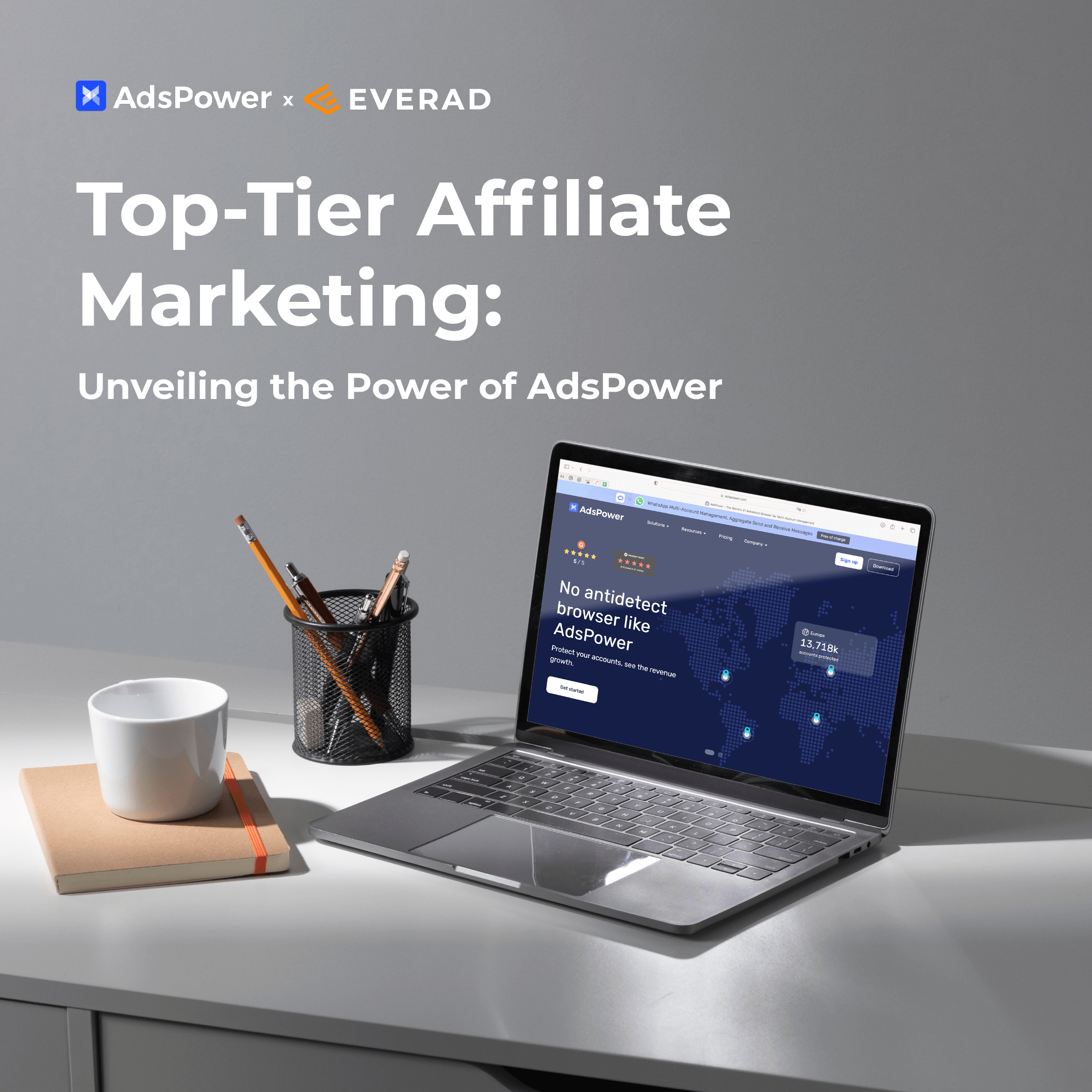 Top-Tier Affiliate Marketing: Unveiling the Power of AdsPower
If you've been around the affiliate marketing block, you've probably heard about antidetect browsers, right?
For seasoned affiliate marketers, navigating through the complex world of traffic arbitrage requires not just skill but also the right tools.
Boasting an array of practical features coupled with a user-friendly interface, AdsPower stands out as an indispensable tool for affiliates. It's designed to simplify the complex, ensuring that marketers have everything they need right at their fingertips.
In the following sections, we'll delve into several compelling reasons why incorporating AdsPower into your affiliate marketing toolkit is a strategic move you won't want to miss.
Let's dive in!
AdsPower's advantages over other antidetect browsers
Emulate both desktop and mobile environments:
✅Windows
✅macOS
✅Linux
✅Android
✅iOS
Two available browsers:
✅SunBrowser (Chromium-based)
✅FlowerBrowser (Firefox-based)

A variety of bulk operations:
✅bulk import / export accounts and cookies
✅bulk create profiles
✅bulk launch profiles
etc.
Synchronizer:
The actions you make in one profile can be immediately repeated in all the others (details can be found in this article and this video)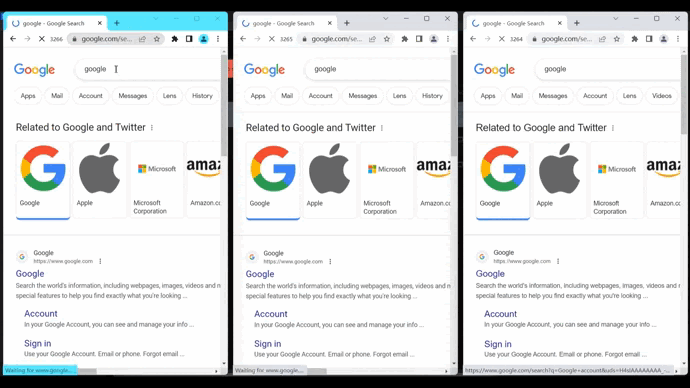 Built-in RPA automation:
Ready-to-use automation templates for automating tedious tasks on any website.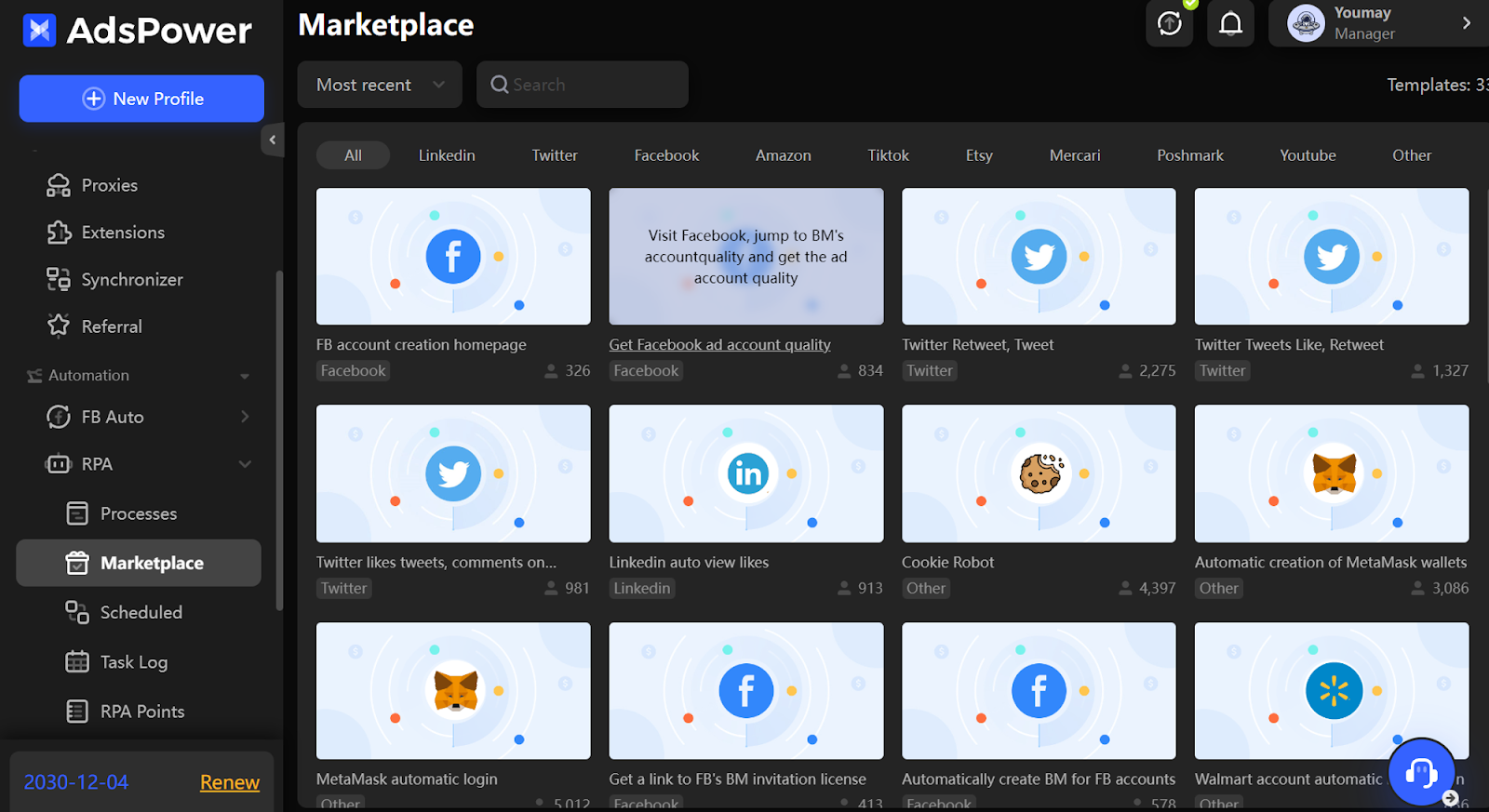 Extensions section:
Use extensions offered by the AdsPower team or upload those you need.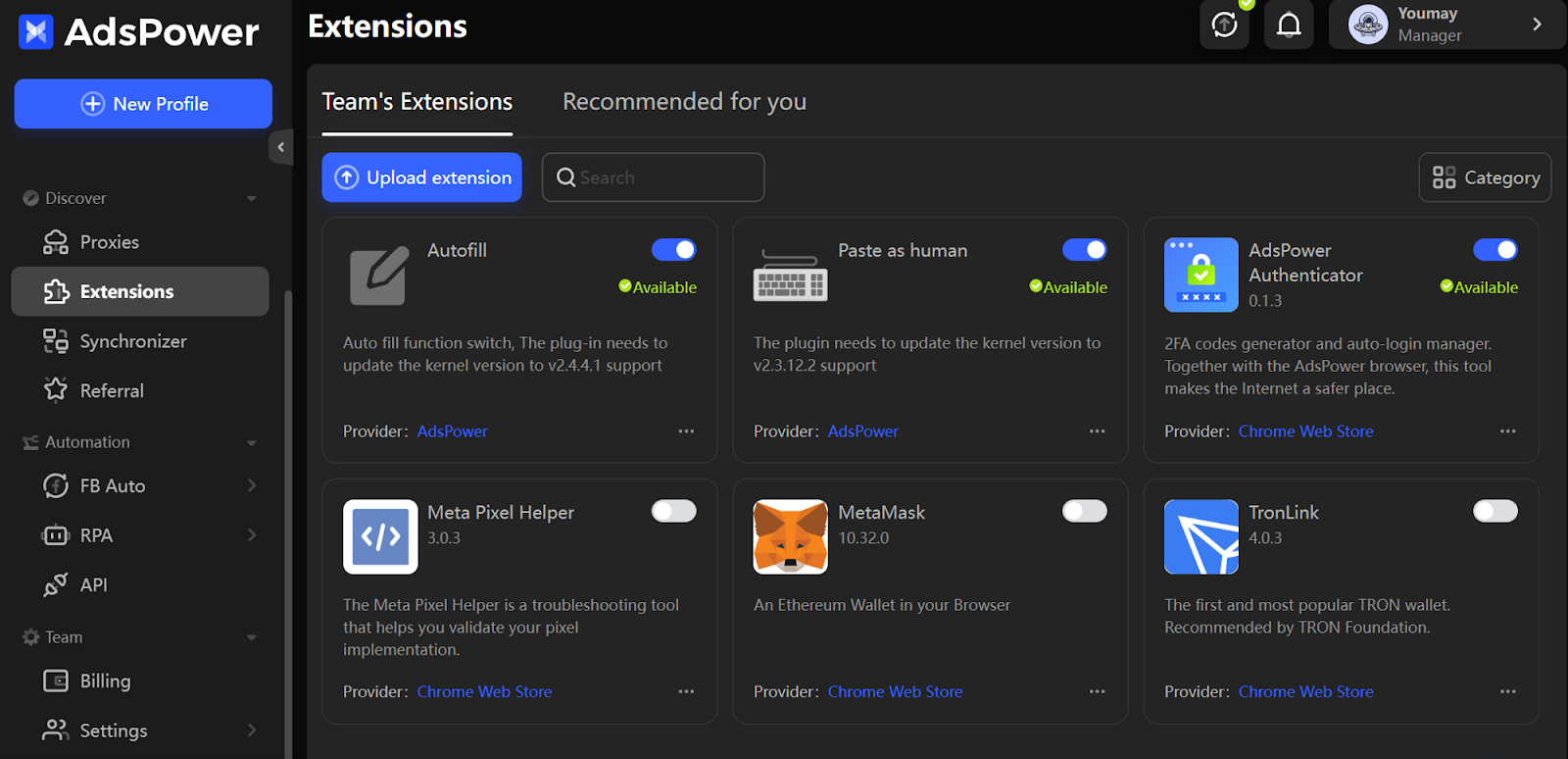 Why should affiliates choose AdsPower?
Multi-accounting
AdsPower allows users to work with multiple accounts on all platforms without the risk of being banned. By providing the ability to manage multiple accounts simultaneously, AdsPower ensures that affiliates can efficiently handle their activities without violating platform rules.
Fingerprint spoofing
AdsPower takes a unique approach compared to other solutions that aim to conceal users' fingerprints to avoid being detected by websites. Instead of hiding, AdsPower gathers actual fingerprint variables and creates unique and dependable fingerprints from this data. Users are then randomly assigned these fingerprints, helping them establish a credible online presence and navigate the web seamlessly without triggering suspicion.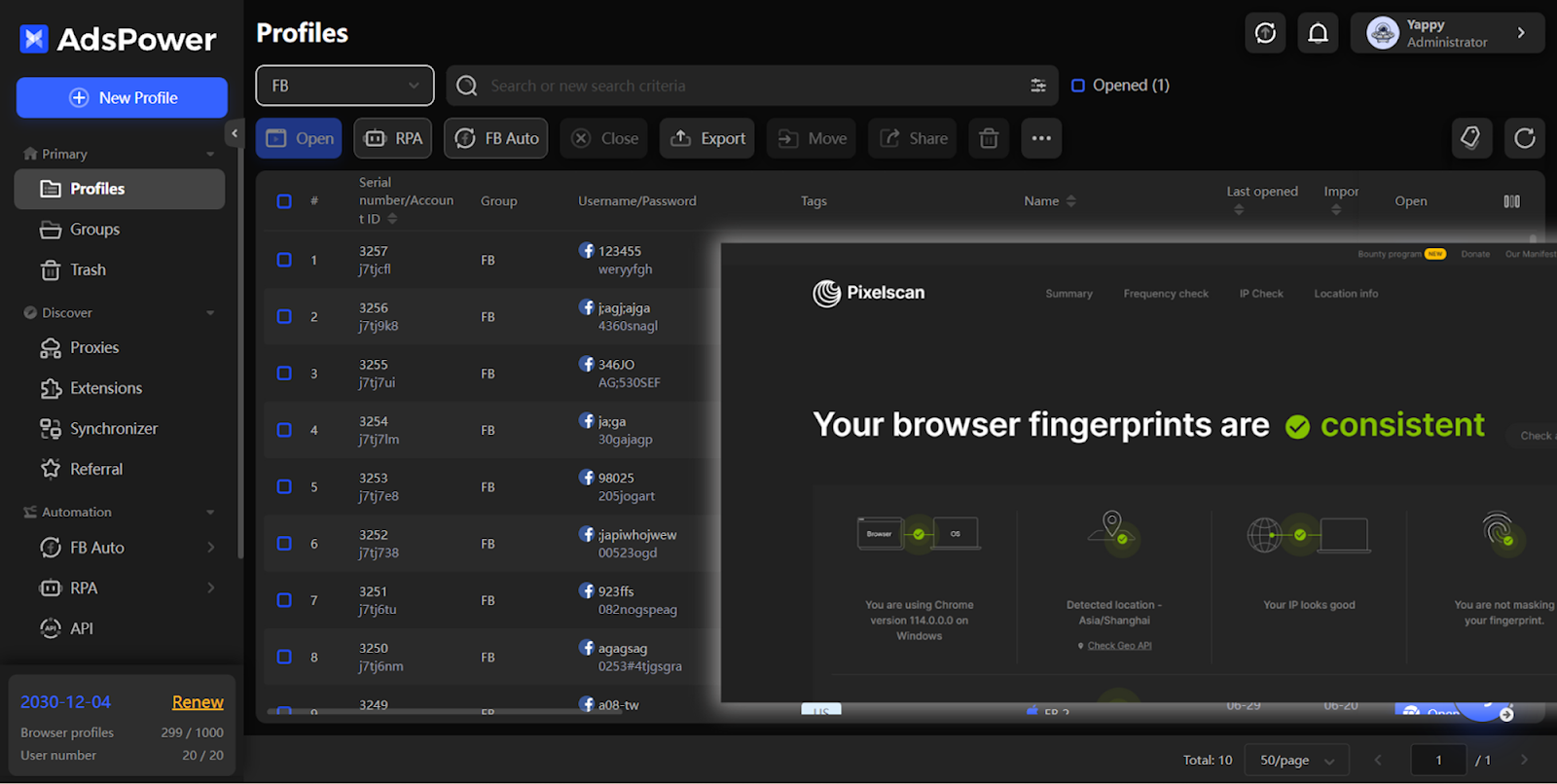 Team collaboration
AdsPower provides full-edge teamwork functionality, including permission management, profile sharing, and action logs. This allows affiliates to collaborate effectively with their team members and streamline their workflow.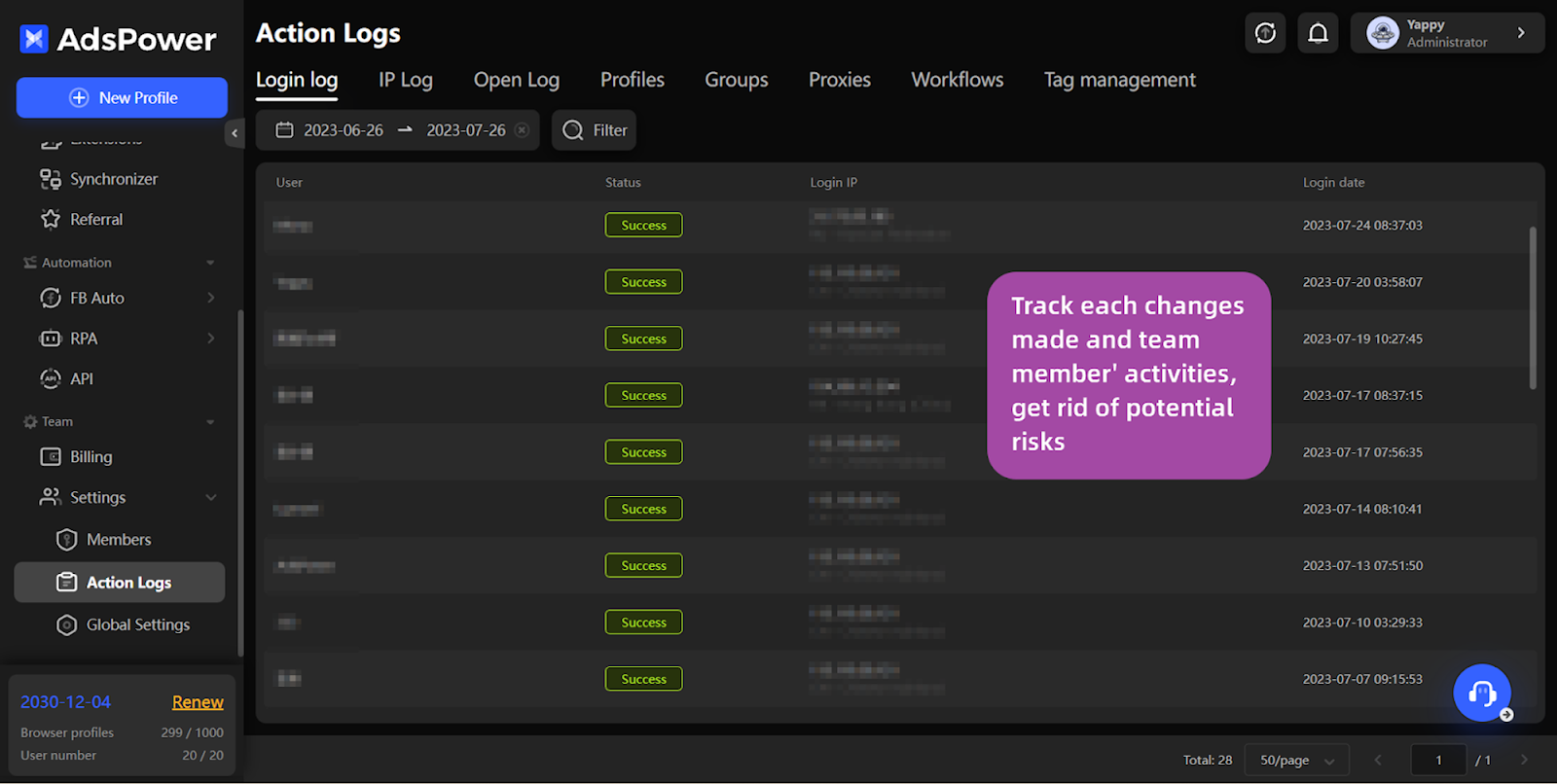 Browser automation
AdsPower stands out with its array of automation capabilities. Users can automate tasks effortlessly using scripts via the API, ensuring a smooth workflow.
For those seeking a more straightforward approach, the RPA method is available, allowing users to utilize drag-and-drop functions from the Operation menu to craft automation procedures.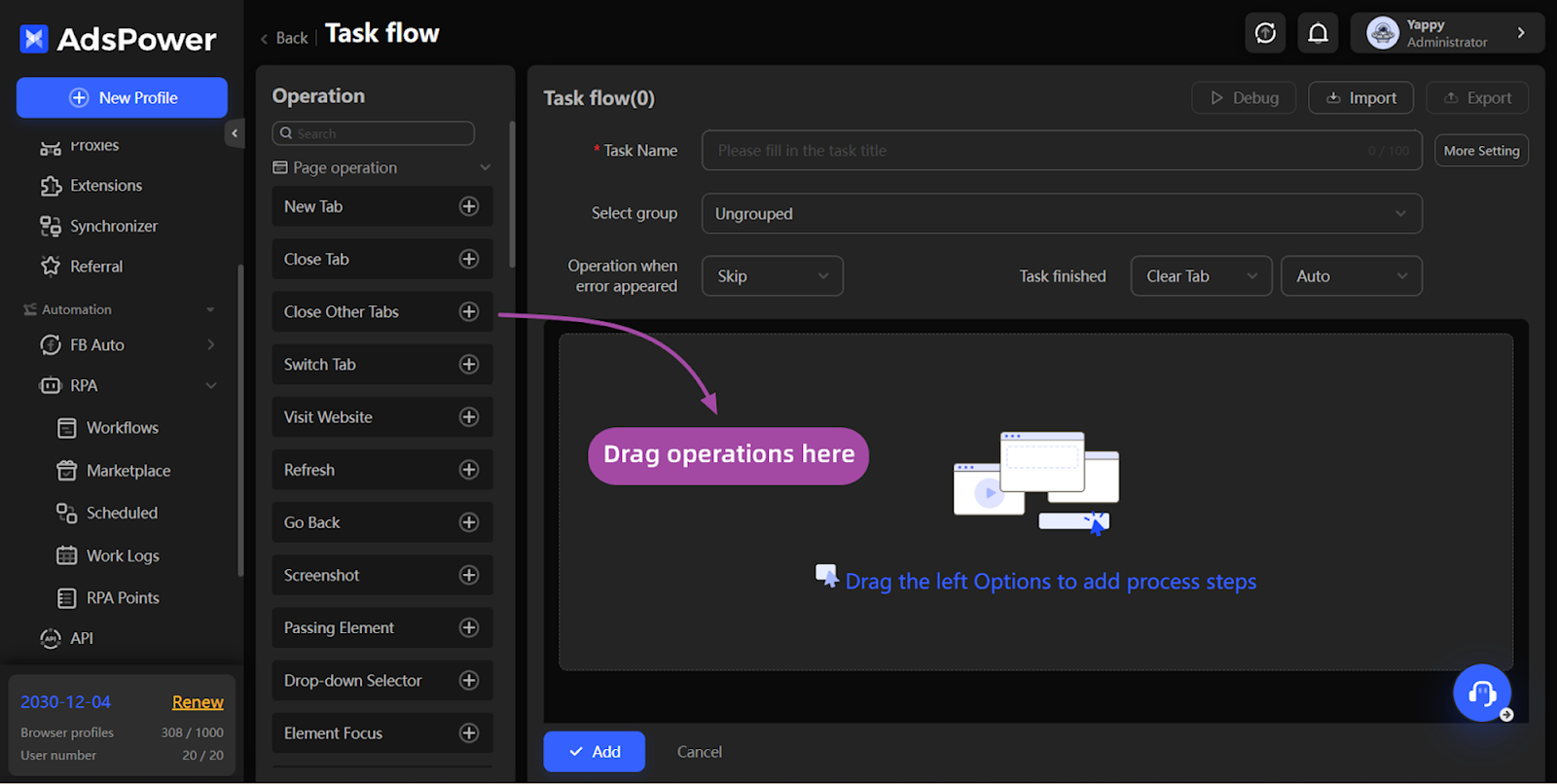 Data security
Everything in AdsPower is locked up tight with encryption, making sure your info stays private and secure.
For enhanced security, two-factor authentication is a standard feature for login processes, and immediate email alerts are sent out for any suspicious login attempts.
Additionally, AdsPower provides action logs, granting you visibility and control over your team's activities, maintaining a professional and secure working environment.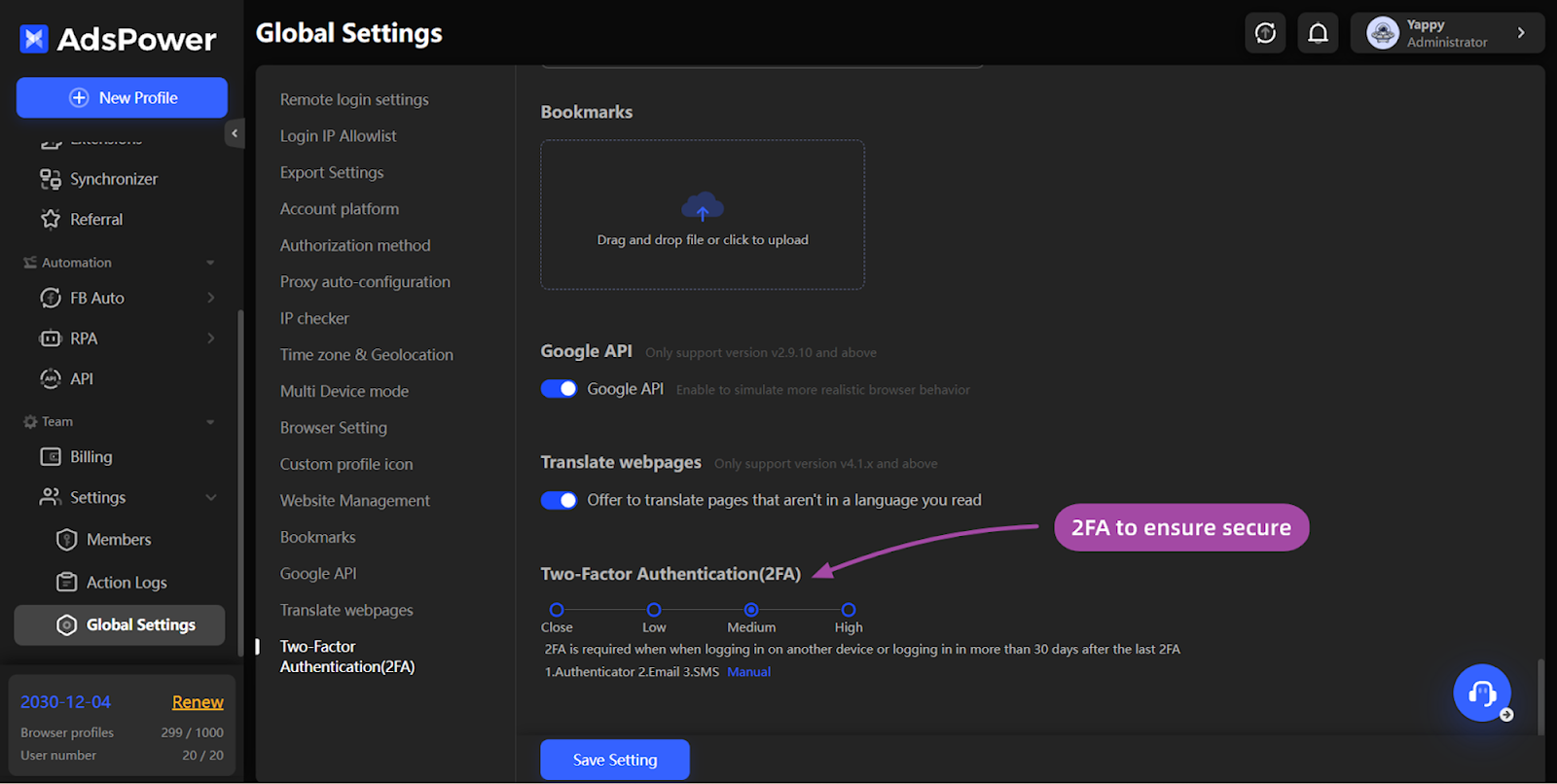 Conclusion
AdsPower is pretty much a one-stop-shop for affiliates, offering a comprehensive set of features and functionalities that can greatly assist affiliates in their marketing endeavors. It provides the necessary tools to navigate the complexities of traffic arbitrage and helps affiliates maintain compliance with platform rules while ensuring privacy and efficiency.
Thinking about giving it a whirl? Sign up and see what all the fuss is about😉 And don't forget to use the promocode EveradAds to get 15% off the first month!