News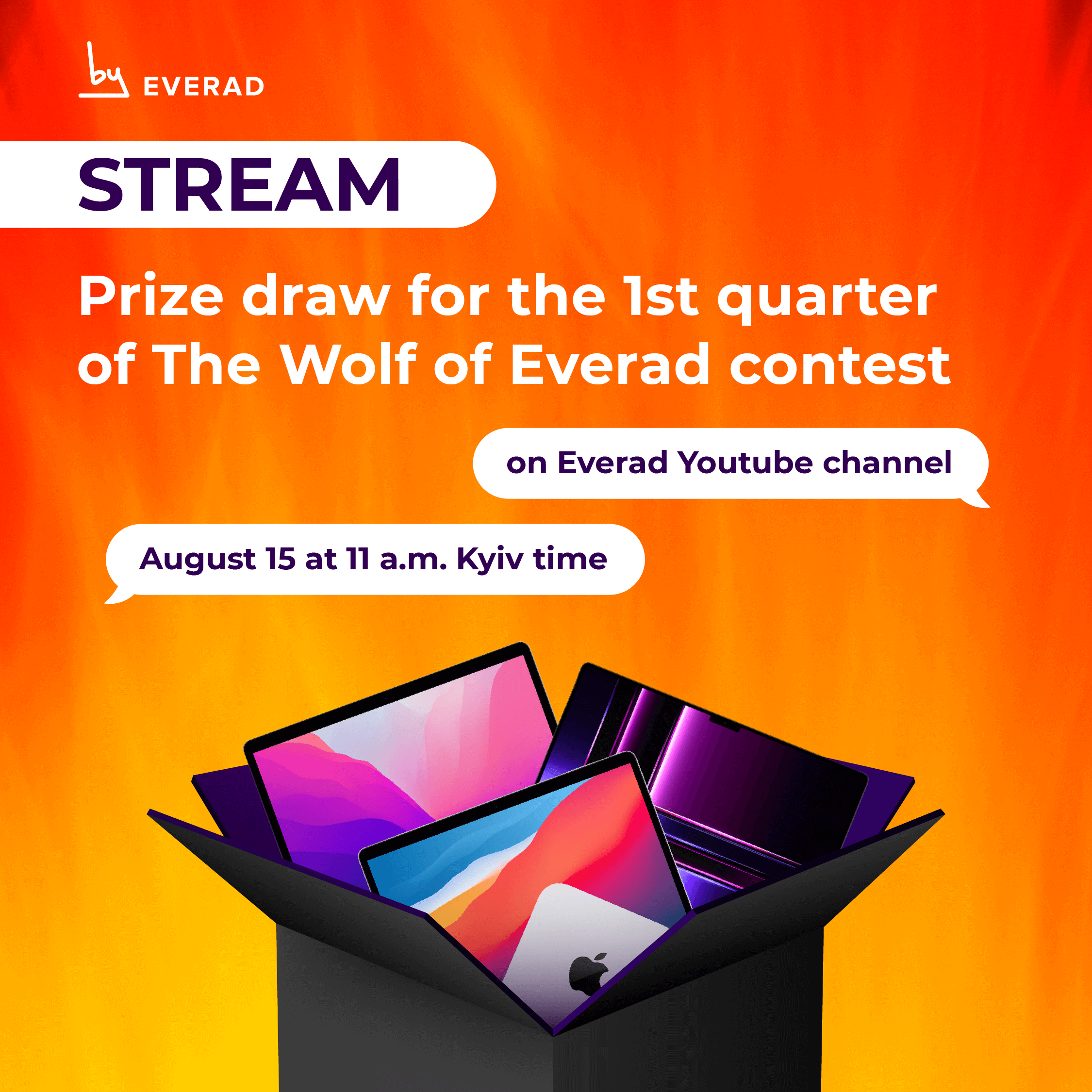 The Wolf of Everad 1st Quarter prize draw
We announce an online stream!
Next Tuesday (August 15) we will meet on the Everad Youtube channel. We will draw the prizes of the 1st quarter of The Wolf of Everad contest.
As usual, there will be great prizes:
Mac Mini
Macbook Air M1
Macbook Pro 16
Macbook Pro 13
Remember that this is only the first drawing of our large-scale contest. Don't stop running traffic on a Mini Cooper, Mercedes-Benz C Class, or Porsche Carrera T.
We await you on August 15 at 11:00 Kyiv time on the Everad channel!
We believe in your victory.