News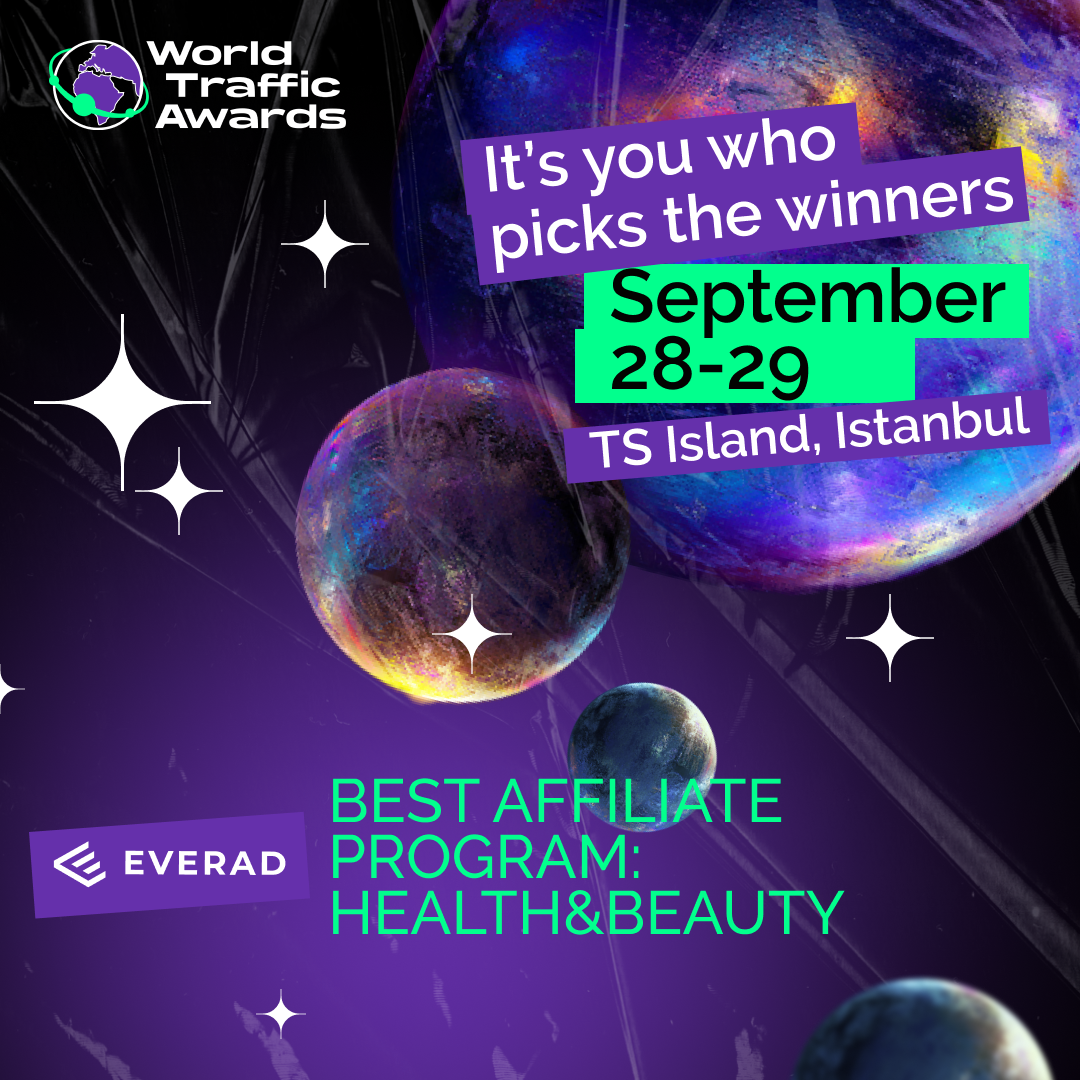 Support your favorite affiliate network at the World Traffic Award
Everad was recently nominated for Best Affiliate Program in the category Best Affiliate Program: Health&Beauty.
So, we have fiery news 🔥 According to the results of online voting, our company was shortlisted for the World Traffic Awards nomination! This means that we are one of the five leaders within the category😎
What's next?
Today starts the second round of voting, which will last until September 16.
The winner will be the best of the best, so we ask you to once again support your favorite affiliate program, because your vote can be decisive 🔥
How to do it?
❗️Go to the website
❗️Choose EVERAD in the nomination "Best Affiliate Program: Health&Beauty" and press the "Select" button
❗️Login and pass authorization through FB
❗️ At the very bottom in the "Application" column, send via the "Send" button
The award ceremony will take place on September 28-29 in Istanbul.
We are waiting for your vote and then – our joint victory 💜