News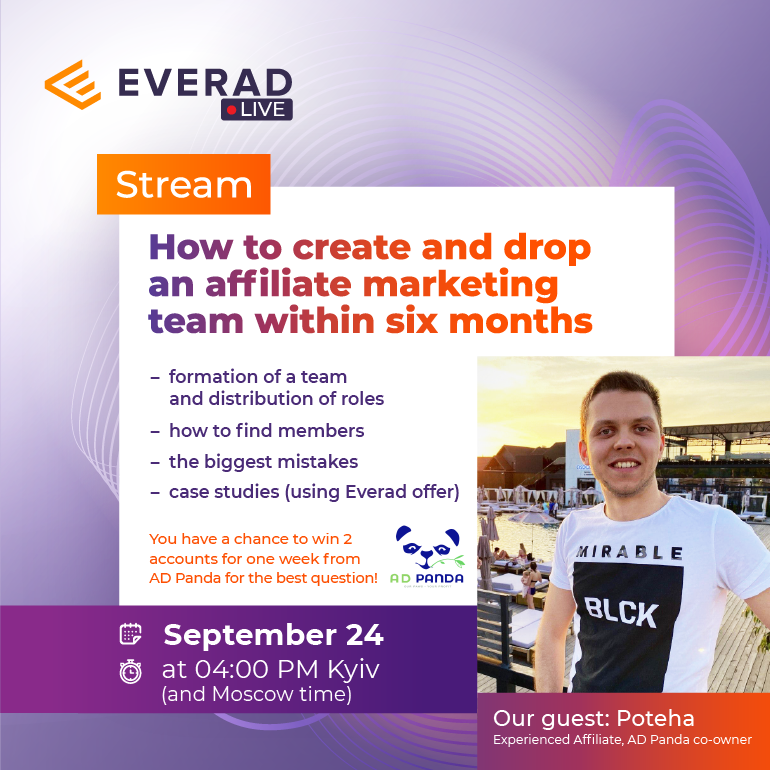 STREAM: How to create and drop an affiliate marketing team within six months
Did you miss our streams? Then we have great news for you: you can join us virtually this Thursday!
🗣Our guest: Poteha, experienced Affiliate, AD Panda co-owner. He will share his experience, tell about common mistakes and inner workings of the team.
In the program:
🔸formation of a team and distribution of roles
🔹how to find members
🔸biggest mistakes
🔹how to create service for affiliates
➕ case studies (using Everad offer)
🎁You have a chance to win 2 accounts for one week from AD Panda for the best question!
💥September 24, 4:00 pm Kyiv and Moscow time. This event is worth attention!
Become part of a friendly affiliate family! Welcome to the EveradChat: https://t.me/everadchat