News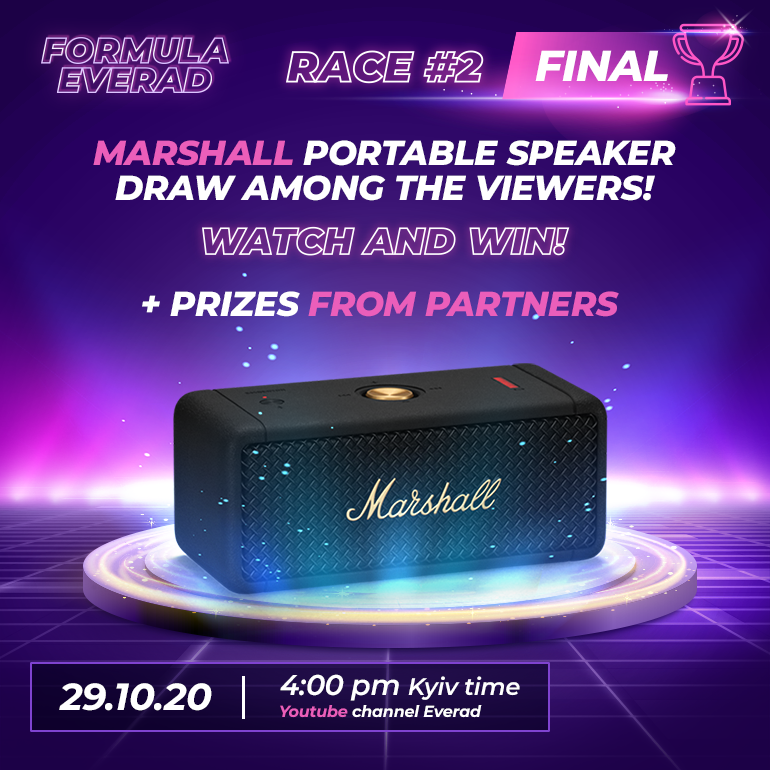 Watch Audi A6 draw and win Marshall portable speaker and presents from partners
If you do not participate in the Audi A6 draw but want some prizes, this information might be useful. Participate as a viewer in the additional draw during the 🏁Formula Everad contest, on October 29th and win Marshall portable speaker and other cool prizes from our partners.
You can get:
🔹Marshall portable speaker for your music
🔸life license IM KLO
🔹six-month PRO Keitaro license
🔸1-month Binom license
🔹any course in МАМА academy in 2020
🔸1 PRO tariff/month – Dolphin
🔹1000$ to the balance +25% discount for new users from MGID
🔸tariff CJ/2 mon+ 15 Fb-accounts from Aezakmi
🔹1-year tariff "Starter" from AdsBridge
🔸100$ certificate in hyperloopfb.com
🔹500 Evers for your start in Formula Everad Race#3
All you need is to leave your contact data HERE and watch the stream until the end. We will identify the winner and approve your prize with Zoom call (We will send a link to a call personally to the participant. If you do not answer the call we will be forced to choose another winner).
Join us on our channel on Thursday 29th October at 4PM Kyiv time (GMT+2), 5PM Moscow time (GMT+3), watch an online draw and take your prize.
Do not forget to subscribe to the channel!
Become part of a friendly affiliate family! Welcome to the EveradChat: https://t.me/everadchat