News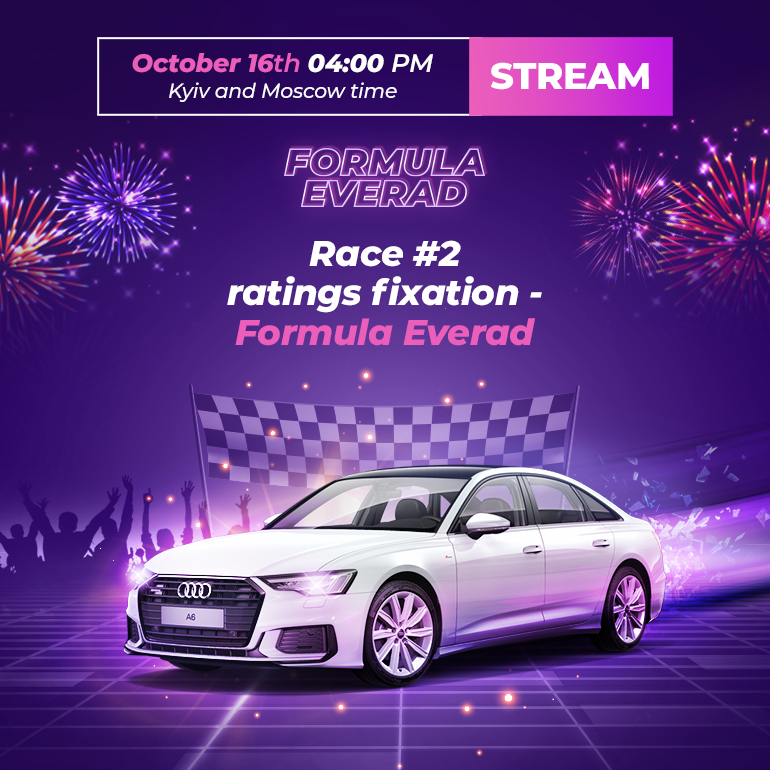 STREAM: Race#2 ratings fixation – Formula Everad
Breaking! This Friday during the stream we will fixate the ratings of the Race#2 Formula Everad contest!
Prove you're the best! Win the main prize – a new🚘Audi A6 and lots of other prizes on October 29.
Just a reminder! It is only the second race of the Formula Everad contest. Evers which you get after the rating fixation will not disappear, as we have Race#3 and the main prize – Range Rover VOGUE. You can cash out Evers this time and get Audi A6! Although, you can save Evers and compete for Range Rover during the Race#3 final. It's your choice!
During the stream we will tell:
🔸 how to cash out Evers
🔹 what will be the format of the event
🔸 more about additional prizes
📆Mark in your calendar: Friday, October 16, 4:00 pm Kyiv and Moscow time. Youtube channel Everad!
If you missed the previous part of the contest, watch the video from BMW 3 Series drawing HERE.
Don't miss the chance to become part of a friendly affiliate family! Welcome to the EveradChat: https://t.me/everadchat