News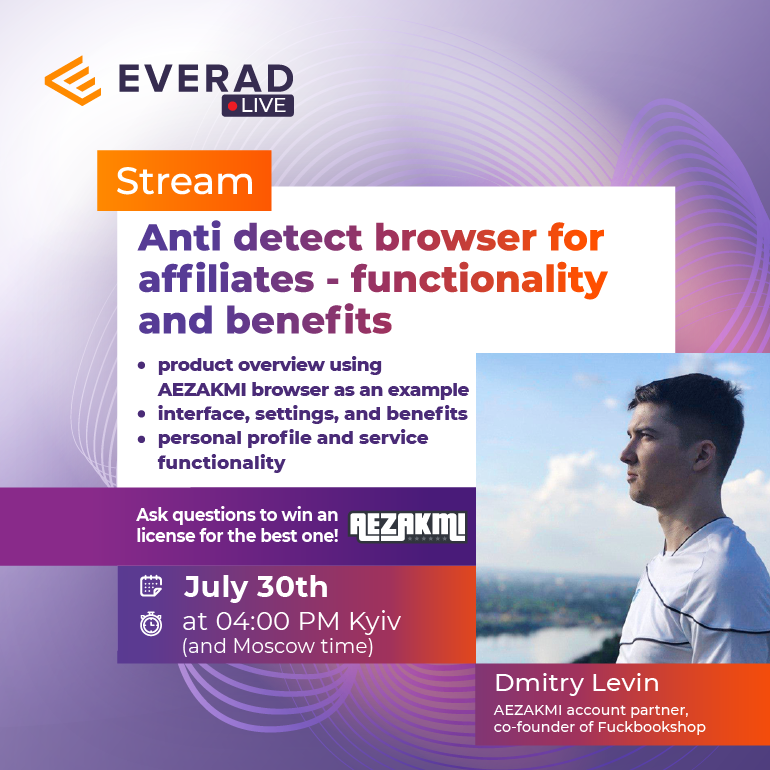 New stream: Anti detect browser for affiliates – functionality and benefits
This Thursday we will surprise our audience with a useful and interesting STREAM! We will discuss why it is so important to use anti detect browser for affiliate marketing.
Our guest:
Dmitry Levin – AEZAKMI account partner, co-founder of Fuckbookshop. He is a valued AEZAKMI user with a solid experience.
In the program:
– product overview using AEZAKMI browser as an example
– interface, settings, and benefits
– personal profile and service functionality
Ask questions to win an AEZAKMI license for the best one!
🥇1 place – 30 days cj + 15 acc
🥈2 place – 30 days cj + 10 acc
🥉3 place – 30 days cj + 5 acc
When: 30 July, 16:00 pm Kyiv and Moscow time. Where: Youtube Everad
Watch the stream below👇

Don't miss the chance to become part of a friendly affiliate family! Welcome to the EveradChat: https://t.me/everadchat