Everad Academy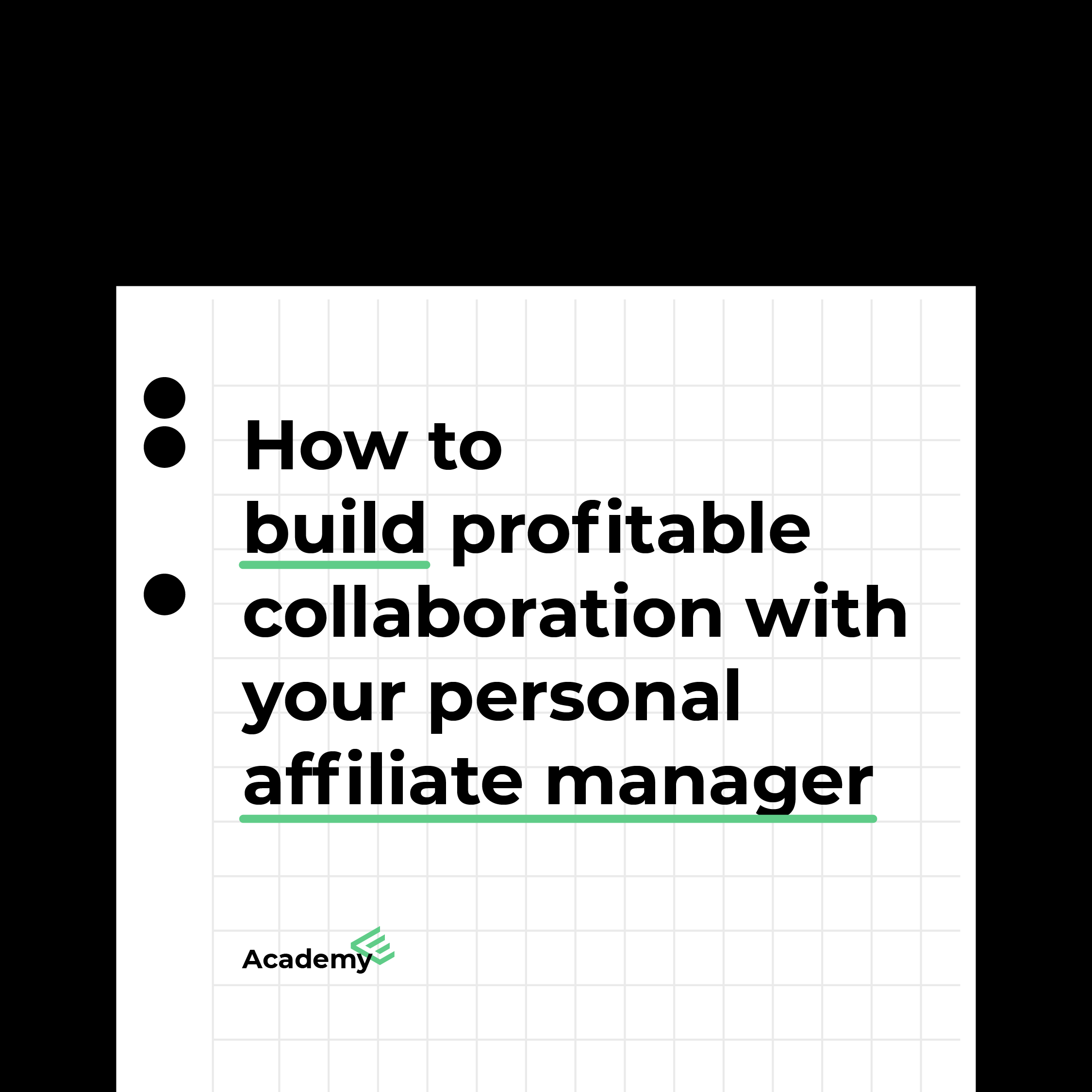 How to build profitable collaborations with your personal affiliate manager
What is an affiliate manager? Why is it important to be friends with him? What questions should you ask him? Today we want to tell you a little more about our colleagues. Communication with them will help to run traffic correctly and profitably.
If you run traffic in Everad or at least registered in an affiliate program, you definitely saw a window with the contact of your personal manager. This is the same person who will always help you choose a funnel, tell you, and answer questions almost 24/7.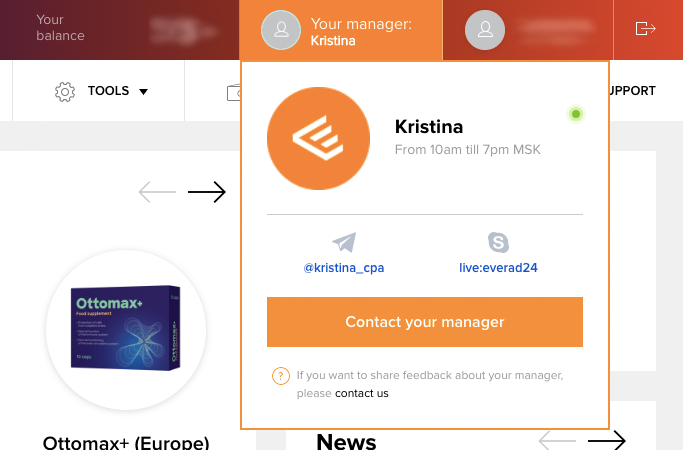 Many affiliates, especially beginners, try to work on their own and do not seek help, even when they really need it. And some even think that the one who works in the affiliate program strives to deceive the webmaster. This is not the case! Everad manager is 100% interested in the fact that the webmaster is in profit!
We collected colleagues' arguments in favor of why your personal manager can become your best partner/colleague and friend and how to make collaboration effective for both parties:
What Head of Affiliate Department Everad Says
Even if the affiliate is a professional and can do everything himself, even if he drives SEO traffic and does not like to touch anyone, even if he is an introvert and is embarrassed to ask for help… the list is endless. If the webmaster really wants to earn money, he needs to contact the manager.
Take note of the list of questions you can and should ask:
what actions are necessary for successful and fast integration (setting up a postback or API)
what converts best at the moment
promo usage rules
how to create a thread
what niches and GEOs do we work with
rates, % approval, trash, cancellations on a particular offer
how are things going with his traffic with the ransom
affiliate news
and also, it is important to find out how the manager is doing, because he is your friend and is always ready to help 😉
​​Key collaboration tips:
Respect. A manager is also a person who tries for you
Don't make false promises. No need to say that you will run mountains of traffic, lure out payouts, and then ignore and not respond for no reason
You should not write to a person at 3 am, most likely he is sleeping
Understand and do not forget that the manager at Everad is 100% interested in the webmaster making volumes and being profitable
Feel free to ask any questions regarding the traffic launch
Be open to long-term cooperation
Do not be afraid to ask for help when working with an affiliate program, setting up streams, if you have questions about the API
Offer options, if you have any comments or suggestions for improving the Affiliate Program – we are open to dialogue and ready for changes
Build friendly relations, because our managers are people with a capital letter first of all.
What Affiliate manager Everad says
Truly productive, trusting, and close cooperation is possible when both parties treat each other with respect, build a constructive dialogue and discuss various aspects of the work. Each manager gives his work more than 100%, doing the best possible things for the webmaster. And we expect openness and cooperation in return. If everything goes like this, the webmaster gets much more than just good payouts or information about private offers. Individual working conditions are discussed with him, under which you can get even more profit. Why do you need to communicate with us? Let's go through the main points:
Manager is aware of what is in trend and will tell the funnel, which is most likely to go into a plus. And it saves budgets.
It will help organize transfers to different GEOs. Google translate and translators can distort the meaning and translate with errors. Our natives make high-quality, easy-to-understand and targeted translations of landings and transits – for free.
For logical reasons, private offers do not appear in the public, it may seem that the affiliate program works with an already well-known set of offers and GEOs. This is far from the truth. The large Everad team works tirelessly and regularly launches offers for different GEOs (and GEOs themselves) in private. If you want to test something fresh – welcome! Write, find out the conditions and forward to profit.
We are people greedy for traffic, so whenever possible we give no less, and sometimes even more, pleasant deductions or indicators than our competitors. Say what you are interested in, and we will organize juicy conditions for the working process.
This is a person who is always interested in the webmaster's profit, because, as one famous person said: "Without traffic, we do not earn." If the web has problems, the manager solves them on his own. Are you looking for decent approval, high payouts, converting promos, texts, and creative examples? We will provide it! And we are also happy to organize pleasant individual conditions.
Manager has great expertise, it is worth listening to his opinion. He cooperates with the webmaster in any situation and always shares information in a friendly tone. Of course, it is more pleasant when the webmaster understands that on the other side is a living person, and not a bot, not a creature with limited cognitive abilities that does not have its own personal life. And also, we try to relax on the weekends, in the late evening / early morning, and outside of business hours, we answer as much as possible.
What Margarita Savchenko, TL Support, Affiliate manager says
Do you want to be aware of all the updates, and be the first to receive information about fresh and converting offers? Write to your manager. He will prompt and agree on the top funnel, and nice payouts for launching and working. If you need help in the technical part, it will solve all issues, from setting up and saving streams to transferring leads via API.
We are always ready for long-term cooperation and try to find the most loyal approach for each webmaster. Such communication helps to maintain a partnership between the webmaster and the affiliate program.
Conclusion
As you can see, an affiliate manager can be an adviser and even a friend of a webmaster, the main thing is to keep in touch with him. Ask questions, ask for tips, and be on the same wavelength and you will get the most comfortable working conditions and be aware of all the news.
Do you have any questions? Write to us, and we will answer as quickly as possible!
E-mail: [email protected]
skype: live:everad24
Telegram: @Everad_Support