Промо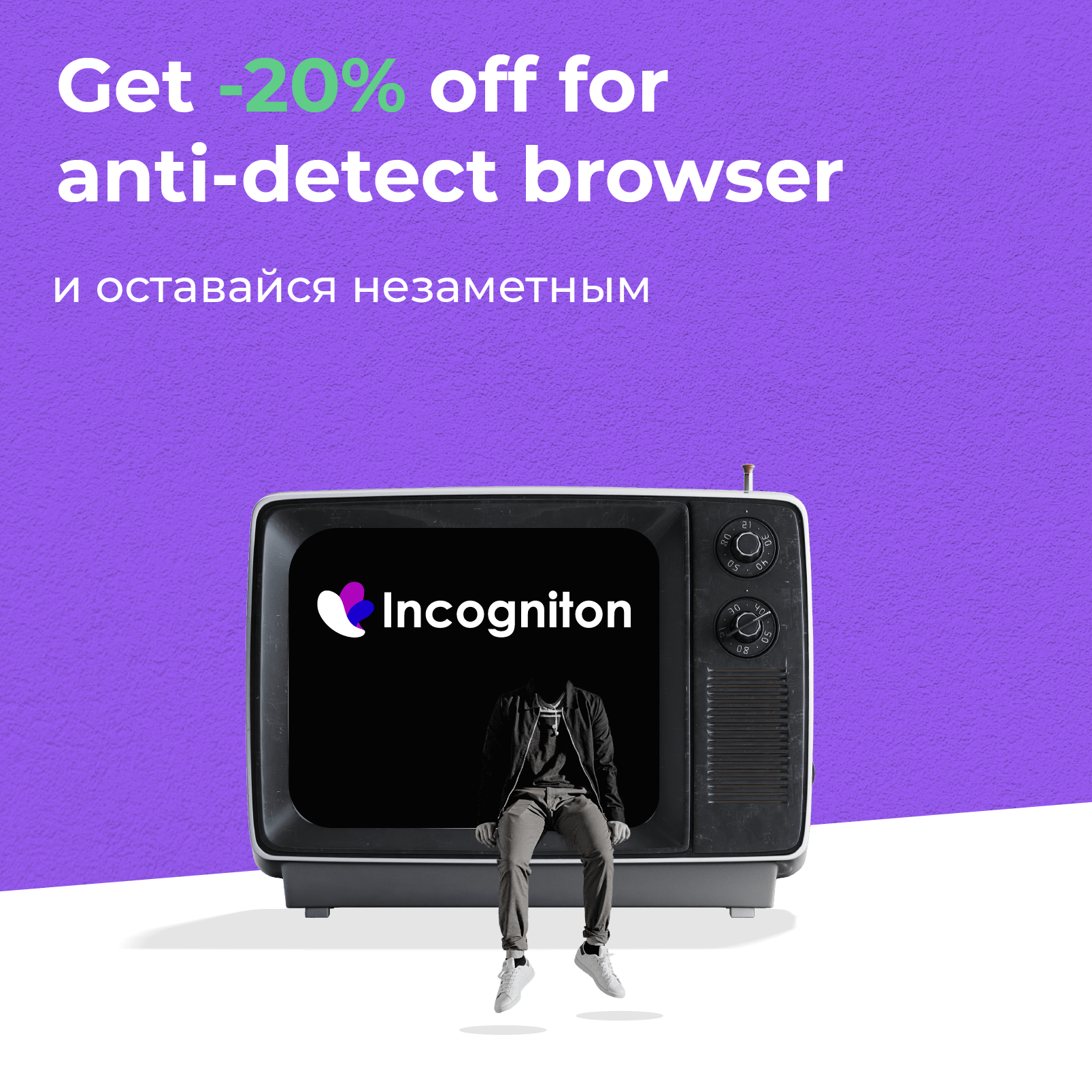 Get -20% off for anti-detect browser and stay invisible
Looking for an anti-detect browser for multi-account management?
Incogniton is a powerful anti detect browser that gives you full control of your online data privacy while also maintaining different browsing profiles without hassles. 🤘🏻
What about benefits?
With Incogniton, you can replace multiple computers with virtual browser profiles and still be assured that your data is safe and private.
Each profile has a different digital fingerprint associated with it.
So, it is more like having different persons using the same browser! Depending on the nature of your need, Incogniton offers different packages you can subscribe to.
These packages are tailored to the needs of each user to ensure an awesome experience with the browser.
🔥 Promo code: Everad20 – 20% discount for any package. The coupon is valid for the first 12 months🔥