News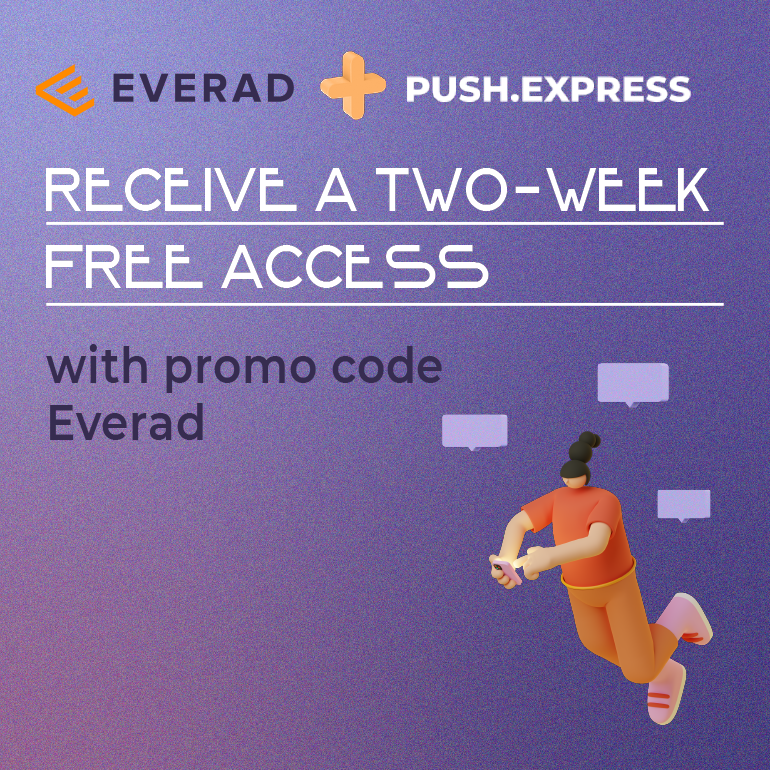 Receive a two-week free access with promo code Everad
Our partner PUSH.express – a smart push-notification scheduler for iOS and Android devices, provides you with two-week free access. Contact @smoguvse in Telegram, use promo code EVERAD and receive your bonus.
Advantages and features:
🔹Push notifications with Onesignal API
🔹Integration with application stores
🔹A/B tests
🔹Real-time statistics and deep analytics
🔹API (on request)
🔹Auto-push notifications after install/registation/deposit/any event
🔹Randomization
🔥Find all bonuses from partners here.
Don't miss the chance to become part of a friendly affiliate family! Welcome to the EveradChat: https://t.me/everadchat