Features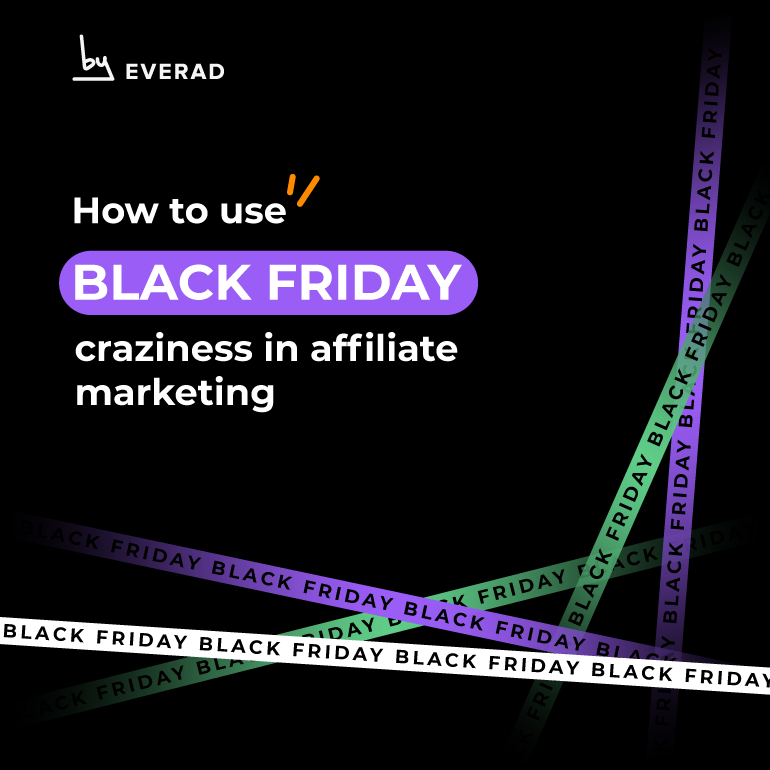 How to use Black Friday craziness in affiliate marketing
Black Friday is an event that strongly influences shopping habits and around which a lot of hype is concentrated. Initially, the action was introduced in the US as a national sale to free up warehouses for the supply of Christmas goods. Now it is held all over the world. The sale starts on Thursday of the fourth week of November and ends on Sunday-Monday.
Customers of stores and companies try to take advantage of discounts, and promotions, buy as many goods as possible in order to overtake others. The feeling of excitement, the desire of people to get a scarce product, and increased purchasing power can and should be used in the work of an affiliate.
Purchasing power on Black Friday
Shoppers prefer to plan ahead for what they will purchase during a sale. Query analytics in Google Keyword Planner shows that as early as September, people are interested in Black Friday.
Most requests were made between 10:00-11:00 and 21:00-22:00. During the campaign, traffic peaks at 12:00. When planning the time for showing ads, it is advisable to focus on the specifics of a particular offer, the amount of competition, and do your own tests. You can target times when competition is down, setting higher bids per click to win the auction.
On Black Friday, the share of spontaneous purchases grows: 68% of people buy goods, not from the list. Impulse buying is common in the categories of sporting goods, entertainment, books, and food delivery. Also on Black Friday, people like to buy gifts for themselves, relatives and friends. 70% of the target audience buying goods as a gift are women.
Geos where people buy most actively on Black Friday
Black Friday is popular in many countries. There is a trend to increase sale time. Many stores in different geos introduce Black November – a month of big discounts and promotions. Black Friday discounts can be up to 90%. The average discount for goods around the world is 55%.
Trends for some countries:
In the UK, card spending during Black Friday increased by 16.7% in 2019 compared to the same period in 2018.
Sales in Singapore and Sweden increase by 520% ​​during Black Friday, according to Black-Friday.Global.
In Turkey, sales growth on Black Friday is 615%, in Brazil by 819%, in Kazakhstan by 1,600%, and in Austria by 3,000%.
Online shopping visits are up 500% on Black Friday in Finland and 450% in Greece and Portugal compared to the same dates in October.
In South Africa, online shopping traffic on Black Friday increased by 936% in 2017. In this country, the popularity of purchases on foreign sites is high.
In Belarus, Peru and Kazakhstan, shoppers are pinning their hopes on Black Friday and they expect 8-10% more discounts than the shops, unfortunately, can offer. Marketplaces in Ukraine, Nigeria, the Philippines and South Africa, on the contrary, offer their customers unexpectedly pleasant discounts.
What products are popular on Black Friday
Products that are popular on Black Friday in all geos belong to the following categories:
electronics;
household appliances;
clothing, footwear and accessories;
electronic books;
food delivery services;
baby products;
car accessories;
sporting goods;
building and repairing;
games, software;
medicines and dietary supplements;
skincare products;
beauty salons and fitness clubs;
household goods.
How to Run Nutra Traffic on Black Friday
Personal care products, dietary supplements, medications for improving well-being, are in demand on Black Friday. The target audience of these categories is women, the age of the most active buyers is 25-60 years.
Black Friday is an event that you need to prepare for in advance. Preparation should include:
determining the audience for a specific offer, selecting segments;
monitoring ideas and insights from competitors using Spy services;
collection of analytics;
tracker settings;
launching a pre-sale campaign and testing: it is important to prepare the audience in advance in order to get an influx of traffic directly on the days of the sale;
preparation of a content plan: on which days warm-up posts should be published, in what format and what messages they should carry to the audience.
Analytics will be needed in order to have data for optimization, improving links and understanding what the strengths and weaknesses of the campaign are. For example, if the result is unsatisfactory, statistics can be used to figure out what the problem is and take this into account when planning future campaigns. And vice versa, if the campaign brought a good profit, it is important to consider which funnels gave high conversions.
It is recommended to conduct ongoing analytics: look at the indicators that were before the action, during and after, and also study the dynamics compared to previous periods. This will help to find out how effective the campaign was, what can be improved.
Campaign setup should take into account:
Opening time. It is important not to stop the campaign while the sale is going on. Shoppers regularly look for great deals throughout Black Friday, not just before it or on any one day.
Mobile targeting. Mobile traffic before the sale is 58%; people are more likely to choose products from their smartphone. Orders are made both from mobile and desktop.
Landing load volume. The landing page will receive a large number of visitors. Server and hosting capacities must withstand such a load. Otherwise, the landing page will not load and customers will be lost.
Increased advertising budget. It is advisable to increase the budget by 3-5 times, since the competition during the sale is great.
Possibility of mailing lists and subscriptions to notifications. If an affiliate uses their website as a source, attracts SEO traffic, warm-up emails can increase the likelihood of conversions. In the case of using this source, it is important to clarify the requirements of the affiliate program and the advertiser, whether such traffic is accepted.
Approaches in advertising campaigns and creatives
Options for approaches to promoting offers may include:
Thematic content. Most buyers know about Black Friday and are waiting for this sale. It is important to draw their attention to offers, use clear, concise and creative wording in ads and landing pages. Discounts, benefits and emotions associated with the holiday are important to the client.
Work with reviews. More than 40% of customers read reviews about a product before buying it. It is advisable to provide for the presence of reviews of real people on the landing page. If the flow to the offer goes through a UBT source, for example, an account on TikTok, Instagram, it is important to track reviews in time, respond to them, and work out the negative.
Indication of the possibility of installment. On Black Friday, the number of people's requests for loans and installments grows by 27-33%. If the offer allows installment, it can be used in creative.
Selling tools on the landing page. Pop-up windows with additional information on discounts, timers, discount roulettes will help stimulate customers to buy.
Top Everad offers to run traffic on Black Friday:
Romania
Approve: ≈ 55%
Payouts: up to 34$
Approve: ≈ 55%
Payouts: up to 35$
Italy
Approve: ≈ 45-50%
Payouts: up to 37$
Saudi Arabia
Approve: ≈ 40%
Payouts: up to 27$
Mexico
Approve: ≈ 45%
Payouts: up to 17$
Health of the cardiovascular system
Approve: ≈ 43%
Payouts: up to $20
Black Friday creative examples
The search for successful creatives and funnels should be based on testing data. Audiences can click on static images, gifs and videos. In creatives, it is important to focus on:
requirements of the site where it will be located;
the requirements of the affiliate program itself or the advertiser.
An example of a static creative: promoting a detox course:
fire or explosion – "discounts burn", explosive discounts;
running, movement;
faces of the model-hero of the creative close-up with vivid emotions;
black, red, orange, yellow colors, silver, gold colors – buyers are used to such shades, they associate them with a sale.
An example of a Shredz creative is dietary supplements for weight loss. The "Black Friday" color scheme is used, the emphasis is on discounts and on the effect of achieving a beautiful figure: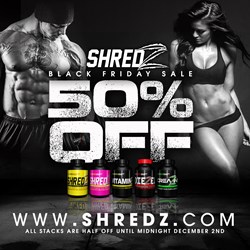 On Black Friday, the audience expects a bigger discount on a limited product, coupon or promo code, gifts with purchase. Creo example: buy one weight loss product – get the second as a gift: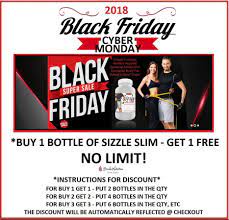 The gift promo code approach is used by Arbucosmetics on its website, promoting an anti-aging cream:
Results
Black Friday is popular all over the world: people prefer to find discounted products in advance and tend to make spontaneous purchases during the sale.
Beauty and health products are one of the most popular categories.
It is better to prepare for the campaign in advance, warm up the audience in order to increase the volume of traffic during the sale period.
It is necessary to prepare the landing page for the influx of a large number of visitors.
In creatives, it is better to use the theme and colors of Black Friday, focus on additional gifts, bonuses, promotional codes and coupons.