Features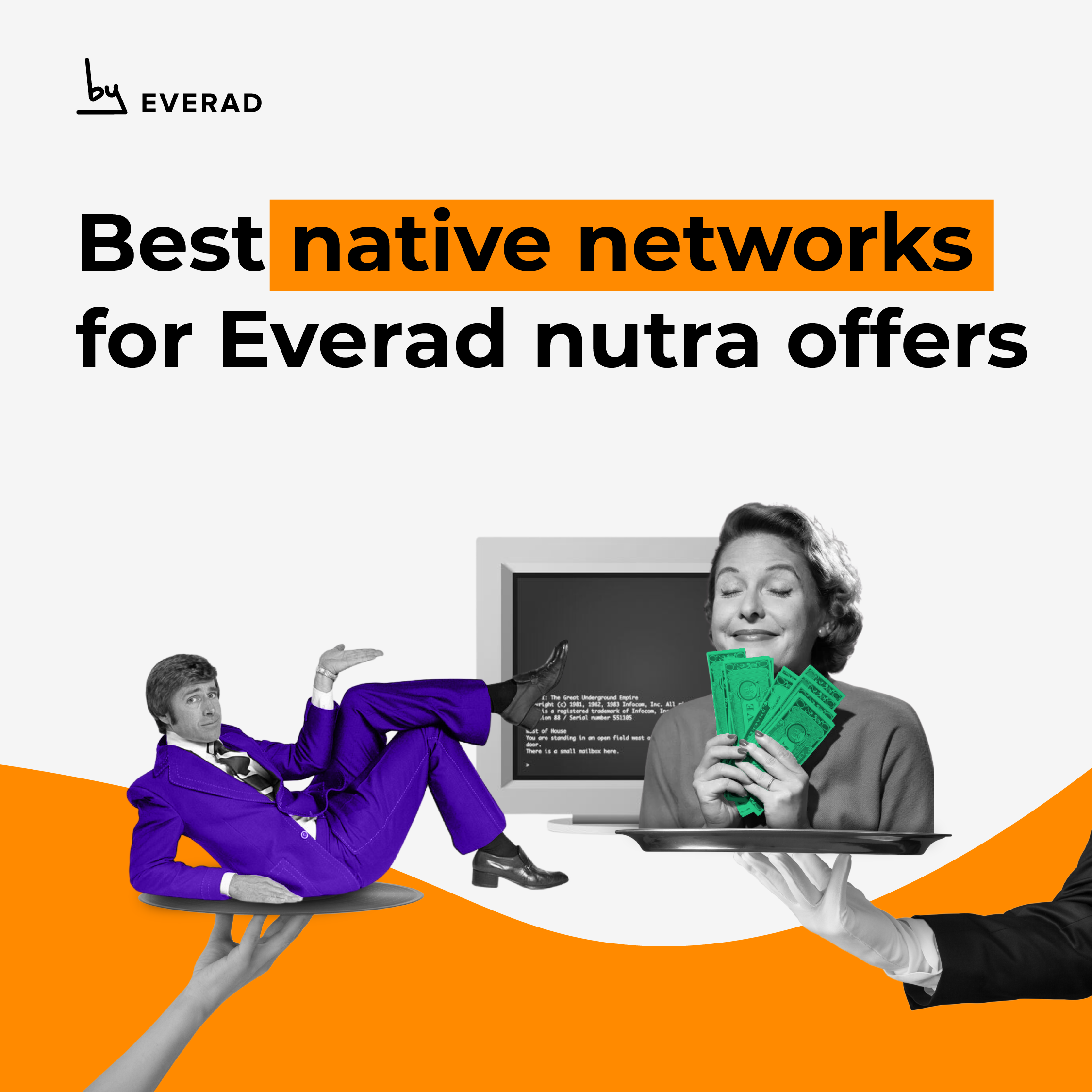 Best native networks for Everad nutra offers
Native networks are great traffic sources for Nutra. Promotion in them is cheaper than in FB, Google, and other large sources, and the results can be as good!
In this article, we will tell you more about native networks. You will learn how they are arranged and their advantages, disadvantages, and features. Also, we have collected 5 relevant native networks showing the best results with Everad offers.
Let's start!
About the specifics of native networks
Native networks are a subspecies of banner ad networks. They place ads on regular information sites, blogs, and other sites. The ad format is a static, animated or video banner.
They differ from classic banner networks in advanced algorithms, more stringent moderation, and improved ad embedding in page content technologies. Native networks try to place ads to annoy users to a minimum.
Native ad networks have little in common with native advertising in the classical sense. It's still a banner format, albeit less intrusive.
It is not difficult to master and launch advertising in native networks. It is enough to join the site, replenish the balance, set up targeting, and upload creatives. Farming profiles or bypassing moderation is usually not required.
Source Benefits:
Inexpensive. Ad prices on native networks are significantly lower than on FB, Google, TikTok, and other large platforms. CPC usually starts from $0.1 depending on GEO and audience;
They are less aggressive than teasers. Native ads are embedded in content in a way that grabs attention without annoying the audience. In practice, this gives a more significant response and retention of the viewer;
Loyal moderation. Moderation of native networks, as a rule, has nothing against Nutra. You can move forward without a cloaca and anti-detect browsers – this reduces the cost of starting. Keep in mind that aggressive "before/after" approaches may not be missed by moderation;
No need for a farm. Native networks value their customers and do not block their accounts for no reason. This means that you can constantly pour from one account and not worry about farming;
Convenient scaling. Native networks will not interfere with scaling and setting limits, as FB does. You can simply raise budgets and watch the growth of volumes without the risk of blocking;
New audience. On local information sites, you can meet an audience outside of social networks and other sources. This allows you to reach new unique users;
Fast start. You can master native networks and launch advertising in a day. The webmaster does not have to understand the intricacies of moderation and spend time preparing accounts and tools.
Source Disadvantages:
Cold traffic. Users click on banners in search of bright news; they need to be warmed up before getting acquainted with the offer. Pre-landings are an obligatory part of the bundle when working with native networks;
Technical targeting. Often, native networks cannot access data on age, gender, and other familiar indicators. You will have to segment the audience by devices, browsers, languages and other technical parameters – this is not so convenient; you will have to learn how to work with such targeting;
Unscrupulous publishers. Site owners can wind up bot traffic. Ad networks need help with this, but there is always a chance of getting low-quality traffic.
In general, traffic from native networks is a great solution for Nutra. The audience of info sites responds well to bright news and catchy banners, while native networks will please with low prices and loyalty to the vertical.
To increase your chances of success, use current networks – we will tell you more about them below!
The best native networks, according to our webmasters
We discovered that the best results with Everad offers are shown by two native networks – MGID and Taboola. Webmasters note that sources bring quality traffic for nutra-offers right now, we recommend testing them.
And to help you choose a source, let's discuss each in more detail!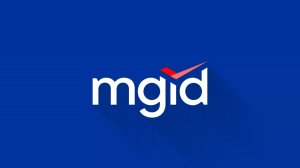 One of the largest native networks in the world, in the TOP-3 in terms of traffic. Works with more than 30,000 publishers from different GEOs and allows you to promote worldwide.
Native and Push ads are available. There are targeting by GEO, devices, browsers, language, operating system, and connection type.
Features advanced algorithms. There are unique technologies for fraud protection, campaign optimization, and retargeting. Also, there are ready-made pixel templates for popular software.
Separately, we note the "Traffic Insights" tool – it allows you to compare prices and competition in different regions—an excellent solution for analyzing and selecting GEO.
It works on the CPC model; the cost per click starts from $0.11. The minimum deposit is $100. Accepts cards, PayPal, Wire and Capitalist.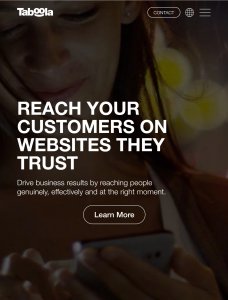 A time-tested extensive native network, founded back in 2007. One of the world leaders in bourgeois traffic among native networks with an audience of over 1,000,000,000 unique visitors.
Native banners, in-app and video ads are available. Also, through Taboola, you can order the placement of native articles that promote the brand.
Registration is private – before you access the platform, moderation will want to evaluate offers and landing pages. Be aware that Taboola is fighting fake news.
Its ability to advertise on premium sites like Bloomberg or the Huffington Post stands out. The price for such placement will be 30-60% more expensive than regular publishers.
There is an algorithm for the automatic creation of creatives based on AI. It is enough to specify links to articles and landing pages; the system will automatically create a creative title and description.
Also, Taboola has a partnership with AdBlock – that is, these ads cannot be hidden using an ad blocker.
Works on the CPC model. The minimum deposit is $2,000, excluding commission. You can top up with credit cards or PayPal.
Local native networks for MENA countries
MENA is a group of countries in the Middle East and North Africa. It includes the UAE, Saudi Arabia, Qatar, Egypt, Algeria, Bahrain, Israel, Iran, Iraq, Kuwait, Tunisia, Syria, Yemen, Malta, Morocco, and the Gaza Strip.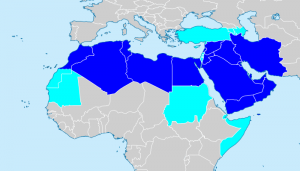 This is one of the most promising regions for promotion from native networks. Below you will find three sources that show excellent results in MENA countries.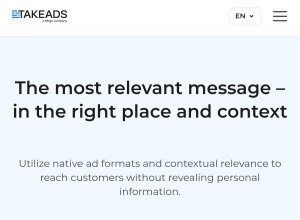 Fresh native network from Mitgo, launched in 2023. Despite its youth, more than 35,000 publisher sites from different parts of the world are already connected to the network; the primary vector is to the MENA countries and the USA.
Only native banner format is available.
The platform is focused on respecting the rights of users; it does not collect data about them. Instead, TakeAds analyzes interests to find the most relevant audience.
There are advanced algorithms for analyzing website content. They help to place ads in a way that attracts attention and does not annoy viewers.
The solution for those who want to prepare for a world without Cookies. The platform does not use them at all, which means it will maintain efficiency after the general rejection of cookies, which Apple and Google announced.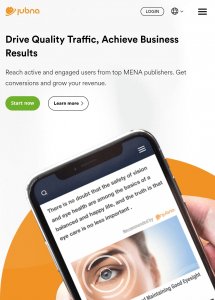 A large native network from the UAE with the main focus on traffic from MENA countries. Also, you can find an audience from the US, UK, and India.
More than 1000 local premium publishers with an audience of over 300,000,000 unique users are available. The network is highly attentive to publishers and places ads only on quality sites.
Native banners and video ads are available. You can set up targeting by geo, devices and audience interests.
Works on CPM and CPC, the minimum deposit is $100. Accepts cards, PayPal, cryptocurrencies.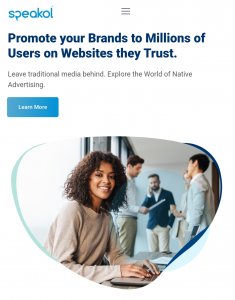 Large native network with traffic from MENA and GCC countries. More than 13.5 thousand sites are connected to the network; it is used by world-class advertisers, for example, IKEA. Unique audience – over 150 million users every month.
Native banners and video ads are available.
There is an optimization based on artificial intelligence. The algorithm analyzes users' interests and displays the most relevant ads, shares data with the advertiser and helps launch.
Finally
Native networks are a great source of traffic for Nutra. They will please you with low prices for traffic, convenient launch, and loyal moderation – we hope the material will help you choose and master the source.
Good luck!