For beginners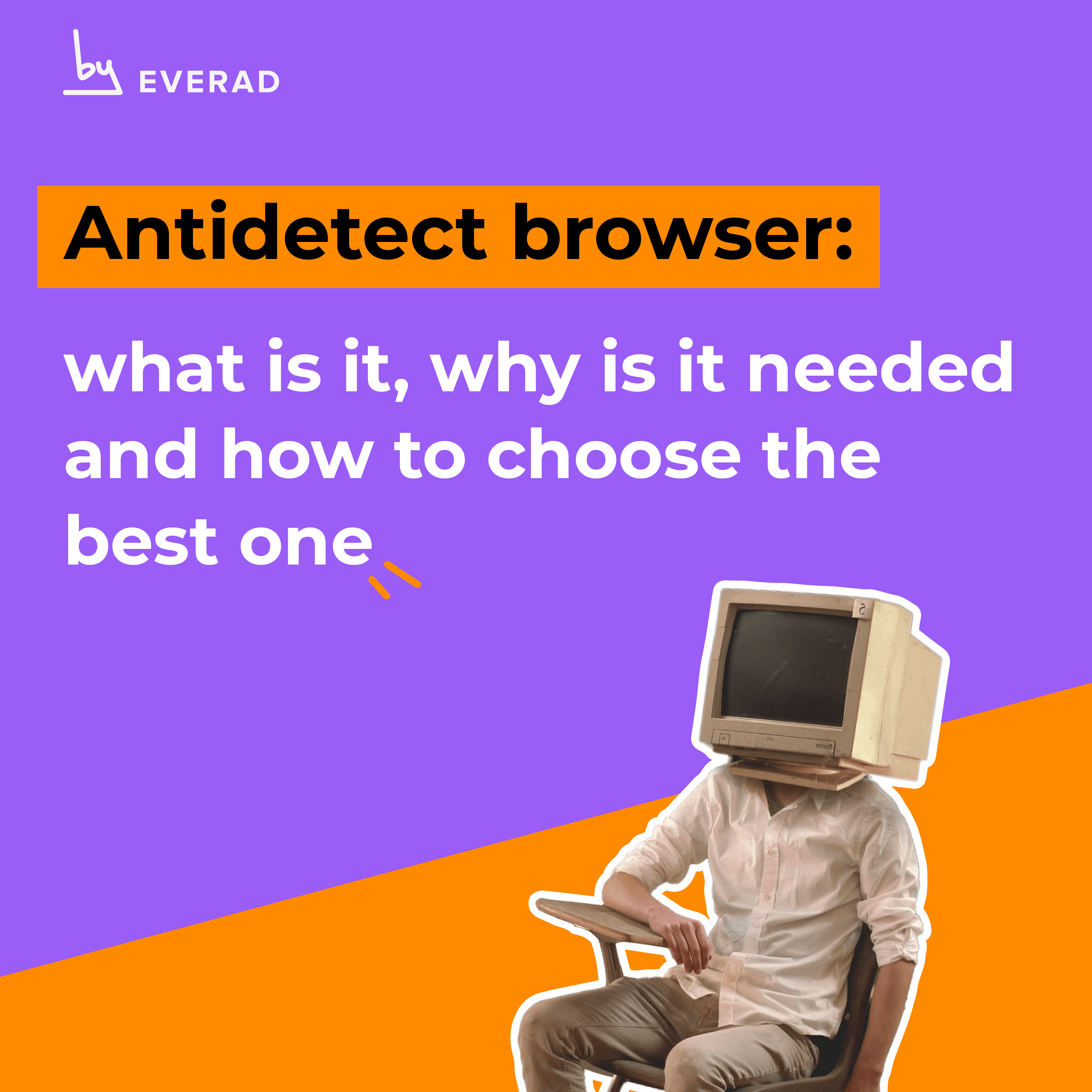 Antidetect browser: what is it, why is it needed and how to choose the best one
An antidetect browser is a browser capable of replacing the user's fingerprints and masking their personal data. In other words, this is the same Google Chrome or Firefox with additional functions for anonymization.
A user fingerprint is an information about a user. It includes information about OS, device, languages, set time, cookies, browsers, plug-ins, and visits.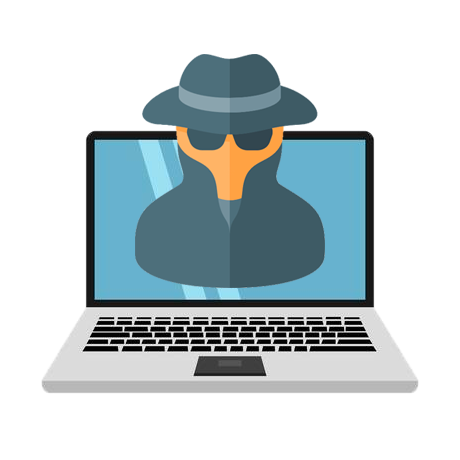 In affiliate marketing, anti-detect browsers are needed for comfortable work with advertising networks. For example, Facebook or Google often block affiliate accounts, and affiliates must prepare new ones.
But, if the ad network's anti-fraud system detects that the same user creates multiple accounts, all profiles will be blocked.
To prevent this from happening, affiliates use antidetect browsers.
The browser bypasses the anti-fraud system since it can be used to change user fingerprints and use different accounts on different tabs.
As a result, the ad network will not detect that you are managing a bunch of accounts, which means you can move comfortably.
Why do we need anti-detect browsers and how do they work?
Pharm. If you bypass the anti-fraud system, you can prepare accounts for running ads. This process is called farming, and it would not be possible without anti-detect browsers;
Anonymity. Antidetect browsers will prevent ad networks and analytics services from collecting reliable data about you. The functionality of such browsers allows you to set up most of the anonymity tools so that you cannot be tracked;
Account life extension. If you bought an account in a store, you could choose a fingerprint that it is similar to the fingerprint from which the account was farmed. This will extend the life of the profile, as the ad network is less likely to notice the transfer of the account;
Access to foreign services. If access to certain sites is restricted in your country, you can bypass the restrictions through the browser;
Cheat. If you have already prepared a bunch of accounts, you can use them to boost activity. If you cheat manually from your own accounts, the trust of such cheating will be higher;
Work with a team. Most antidetect browsers have a command interface. With it, you can interact with other team members and work together on funnels.As a rule, antidetect browsers are used to solve the following tasks:
Antidetect Browser allows you to work with multiple accounts in one application without the risk of getting banned for multi-accounting. It allows you to create an unlimited number of browser profiles – unique accounts with your fingerprints.
For sites and analytics systems, each such profile will look like a unique visitor.
Antidetect browsers have other useful features besides fingerprint spoofing:
Proxy. Connect a proxy to the browser, this will raise the level of anonymity. Be sure to use paid proxies of the region for which your account fingerprint is configured in the browser;
Command interface. Available in most antidetect browsers. With it, you can work together, set tasks and monitor their implementation, set access levels for team members;
Collection of statistics. Some browsers collect statistics from your campaigns and accounts, this will help you identify errors in your work and make launches even more efficient;
Automation tools. With the help of some anti-detect browsers, you can manage campaigns and create scripts to automatically perform routine tasks. An extremely useful feature for farming.
Otherwise, even from the point of view of the interface, the antidetect browser will not differ much from the usual Chrome or Firefox.
Risks of working without an antidetect browser
Antidetect browsers are often ignored by beginners because of the additional costs and the need for customization. Instead, they just use a VPN or Proxy, but these means of anonymity are not enough.
If you use a VPN or proxy without an anti-detect browser, you may encounter the following problems:
Does not change fingerprint. Even if you farm accounts from different proxies, sooner or later the network will notice multi-accounting by fingerprint and block accounts;
Will not work with powerful anti-fraud systems. Proxies are not able to fully hide the geolocation of the user, especially when it comes to large sites like FB;
Uncomfortable. When farming without an antidetect browser, you will have to manually change proxies and browsers each time to create the illusion of uniqueness. This approach will not only take a lot of time, but the chance of error will be many times higher.
If you work without an antidetect browser and without a proxy, the ad network will mark you and will not allow you to create new profiles and advance.
Setting up an antidetect browser
Consider setting up antidetect browsers using one of the most popular affiliate solutions, Indigo Browser, as an example.
To install and configure the browser, follow the algorithm:
Go to the Indigo website and register. Enter login, Email, password and telegram;
Select your operating system and download Indigo from the main page. Install the program;
Pay the price or start the trial period. To start the test period, you need to link a telegram account to the bot and enter the program using the email that you specified during registration. You can buy a paid tariff on the website;
Create a browser profile. To do this, click on the "New browser profile" button in the upper left part of the interface. Enter the profile name, browser type, operating system and other parameters. If you need more detailed settings, click on the "Advanced" button in the left panel;
Click on "Proxy" and enter your proxy details. We recommend using paid trust proxies, we will tell you more about them in the corresponding chapter;
Click on the "Create Profile" button. It will appear in the list of profiles;
Select a profile and click "Start" – after that you can use Indigo as a normal browser. The program will replace your fingerprints and use a proxy to mask geolocation – which means that at this stage you can already use the browser for farming and uploading.Most antidetect browsers work on the same principle, and therefore there will be no problems with setting up other browsers. If you still have questions, almost everyone has technical support that will teach you how to use the browser and its functionality step by step.A selection of the best antidetect browsers for affiliate marketingWe have compiled a small selection of the most popular and proven anti-detect browsers for affiliate marketing.When selecting specific programs, consider reviews, functionality, regularity of updates, as well as technical support and the availability of manuals for work. Many browsers have a free trial period – use it to evaluate the solution before buying.Let's get to the collection!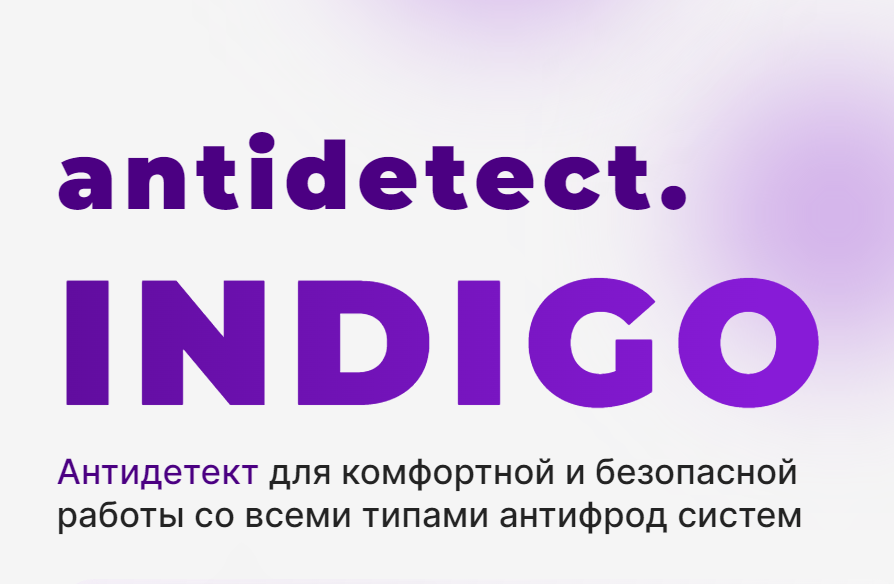 One of the most popular affiliate marketing solutions.
A unique database of prints that is constantly updated. There are mobile fingerprints;
There is a convenient command interface;
Semi-automatic quick setting. Most of the functions for anonymization are already configured – it remains to prepare prints and add a proxy;
There are two options – Mimic based on Chrome and StealthFox based on Firefox;
Integrated with most proxy providers;
You can work from different computers and all data is stored in secure cloud storage;
Russian-speaking technical support from affiliates with experience in FB and Google.
Prices:
Solo – 99 euros, you can save up to 100 browser profiles;
Team – 199 euros, you can save up to 300 profiles, there is a command interface for 3 people;
Scale – 399 euros, you can save up to 1000 profiles, access to the API, and command interface for 7 people;
Custom – you can choose an individual tariff;
There is a free trial period for a week.

Browser with a high degree of protection from cybersecurity leaders.
Can be configured manually, the browser is highly customizable and allows you to prepare prints yourself;
Supports TOR and SSH tunnels;
The browser is completely protected – even programs on your device will not have access to it;
The browser does not fit into the hardware – it can be used on different computers;
Maximum anonymity – the company does not even remember your password and login, and therefore they should be written down;
The tariff only affects the subscription time, the functionality is not limited;
Payments are also safe – the developers accept payments only through Bitcoin, in the equivalent of dollars.
Prices:
Light – $100 per month;
Pro – $500 for six months;
Premium – $900 per year;
There is no free version.
Another popular affiliate marketing browser based on Chrome.
Use fingerprints taken from real users. The base is constantly growing;
There is a command interface;
Many convenient functions such as bookmarks, notes, or the ability to edit proxies without logging into your account;
Integrated with other Dolphin products that can help with FB and TikTok automation;
There is a free plan with no time limits and the ability to buy additional seats for users in the command interface.
Prices:
Free – free tariff without time limits, up to 10 accounts;
Base – $89, up to 100 profiles;
Team – $159, up to 300 profiles;
Enterprise – $299, up to 1000 profiles;
There is an unlimited test period of 4 days, after that, you are automatically transferred to the "Free" tariff.
A good anti-detect browser from Russian-speaking developers.
The browser automatically generates unique fingerprints;
Comfortable interface, which even a beginner will get used to;
There is a command interface with the functions of cloning and transferring fingerprints;
They accept cryptocurrencies and cards of Russian banks;
There are additional modules for Avito, with which you can conveniently increase activity and send complaints.
Prices:
Full access ~ $35 per month;
There is a free period for 1 day, it starts immediately after registration.
Results
Let's summarize:
Antidetect Browser is a browser with fingerprint spoofing and advanced functionality for anonymization;
Each fingerprint is a unique user. If you use unique fingerprints for different accounts, the ad network will not detect that all accounts are managed by one person;
Use anti-detect browsers in conjunction with trust proxies – these anonymization tools alone will not help much;
Antidetect browsers are used to bypass antifraud systems and create multiple accounts. In affiliate marketing, these accounts are warmed up to run ads;
When choosing anti-detect browsers, pay attention to popularity and reviews, functionality, technical support and the availability of a test period;
Setting up and using browsers is easy, as a rule, their interface resembles traditional Chrome or Firefox with additional features and panels for creating browser profiles.