News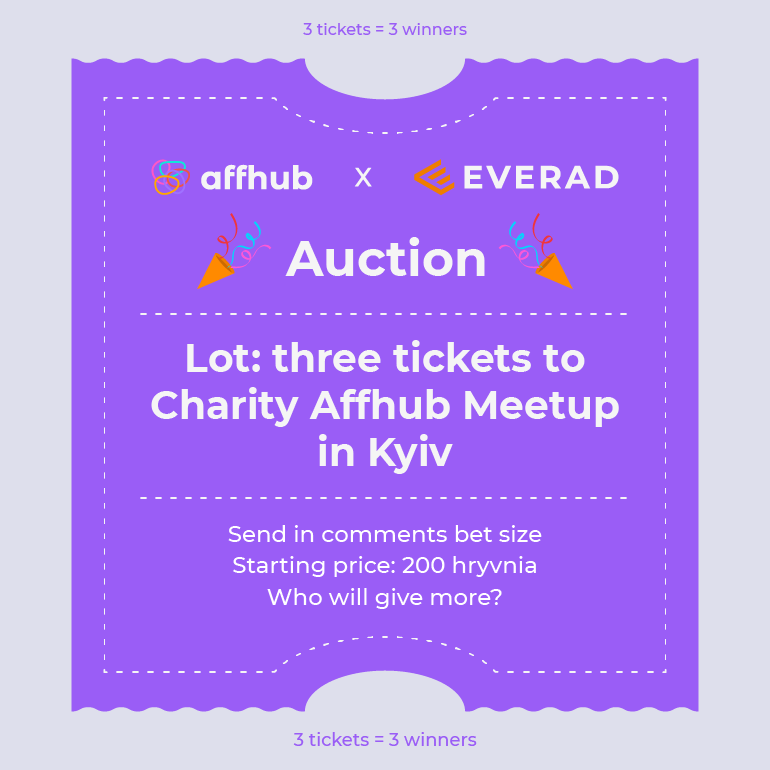 We give away 3 tickets to Charity Affhub Meetup for donation
ONLINE AUCTION STARTS
Lots: 3 tickets to Charity Affhub Meetup in Keve on December 16
Starting price: 200 UAH
Rules:
All bets are accepted in the comments below this post
Minimum bet 50 UAH
Three winners with the highest stakes will be determined on the evening of December 15
We will send the ticket after transferring the bet amount to Affhub
Keep your comments updated so no one outbids you. The higher the bet, the more chances!
All proceeds will be distributed to the needs of Stolpovsky's charitable foundation "Future" (here all the information); to help the fighters of the 72nd Specialized Brigade named after the Black Zaporozhians, who are fighting in the Bakhmut direction; for the Kholodny Yar team (building materials, generators, drones, turnstiles), as well as for the necessary little things: wet wipes, disposable tableware, hygiene, thermal underwear.
Who will give more? Let's go 🚀