News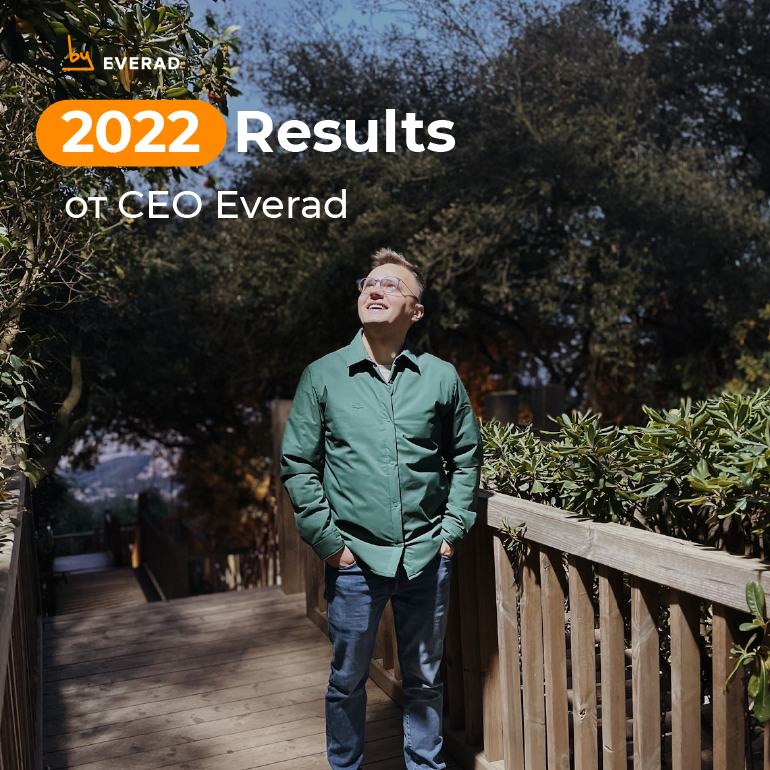 2022 results from CEO Everad
2022 was a crucial one, very difficult and crisis year. But at the same time it was full of fresh ideas, new partnerships and opportunities. This year has forced us to balance and rebuild. Showed us that the main value is human, his life and freedom.
Let's start with positive news. Despite global challenges, we've launched a large number of new countries this year. Some of them are still remaining private, so I can only speak publicly about Nigeria, Kuwait, Saudi Arabia, Bahrain and Peru.
And now let's face not that positive moments. The war has been having a strong impact on our market. In my opinion, this year was the most difficult for the affiliate marketing market. With an outbreak of war, our company made a radical decision – to stop our business in russia. Now all our efforts are meant to help our employees and their families. I think this is extremely important in these hard times.
But, as they say, a crisis is also a time of opportunities. This is the period when all the subtle parts and critical problems of the business are exposed, and all the serious issues are brought up, even the ones you have never thought of before.
So 2022 turned out to be a year when we decided to fix all our problematic issues and not miss an opportunity to become even stronger operationally. We prepared quite well for 2023 and created a solid plan to win new geos and niches.
In 2023 we plan to open a batch of new countries and develop new niches that have already demonstrated impressive results in private. The crisis 2022 year has taught us to be even more resilient and productive.
So you can expect the best approvals, trending niches and highest payouts on the market. We are ready to grow even more and achieve new heights.
Alexander Yasyukovich, CEO Everad
Thank you for trusting Everad. Happy New Year!