News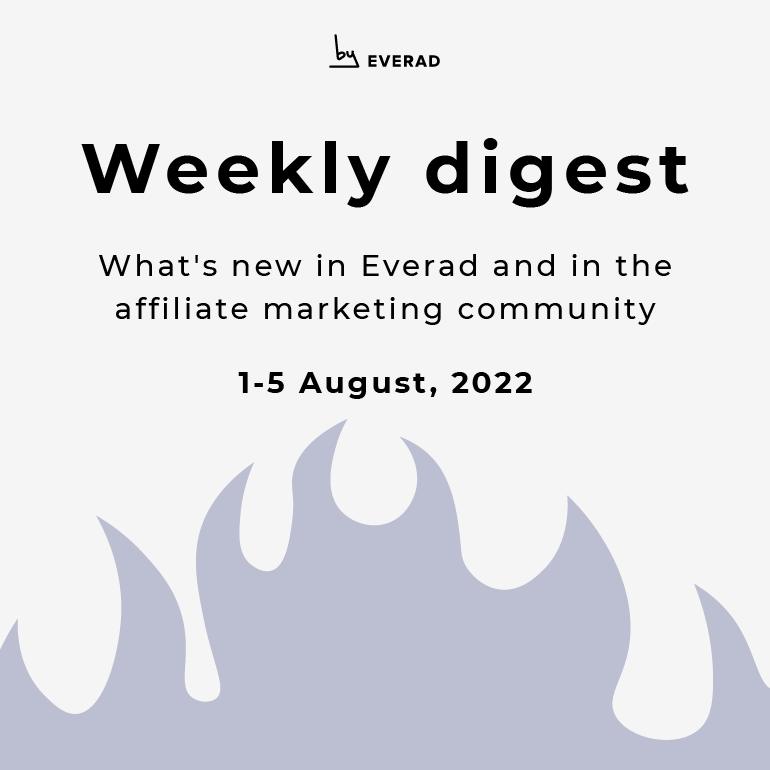 Weekly digest of useful news and updates by Everad
From now on, every Friday, we will entertain you with a weekly digest of useful news and updates that are definitely worth your attention. So, let's start with a curious event that the affiliate industry has been watching for a month:
How NOT to blackmail affiliates. Or why the case with Everad should unite the community in the fight against scammers who, threatening to destroy the reputation gained over the years and experience, extort money under the pretext "this is not such a big amount for you." Read the full investigation of Artem Kravchenko HERE 
A real treat for those who run traffic to 🇹🇭Thailand: Everad has raised the rates on most nutra offers to $55. Write to your manager right now if you want to get even more profit in this geo
Do you miss failures? We have collected ten bad tips for affiliates that will help you screw up your work as quickly as possible
We talked with our affiliate manager Dima. His affiliates won cars in Everad competitions most often. They call him "the manager who brings good luck."
Top offer of this week: remedies for fungal infections of the feet in Europe. Rates up to $38 and app 50-65% (depending on geo and source). Write to your manager – he will advise and give everything for successful work in a plus!
Support your favorite affiliate program at the World Traffic Awards. Vote for Everad at the link 
Happy upcoming weekend everyone!