News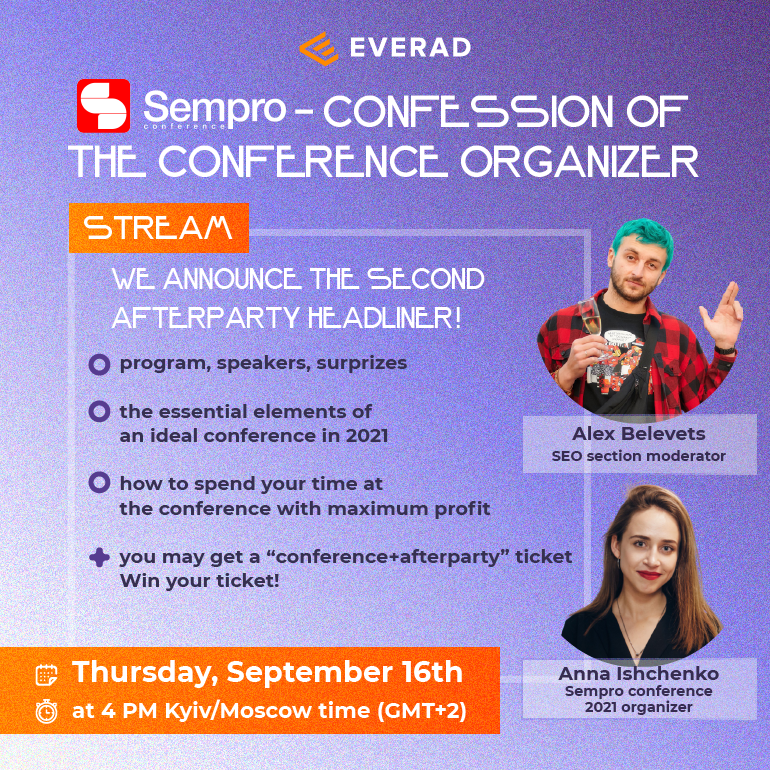 New stream: all about SEMPRO 2021 conference
Join us this Thursday during the stream! Together with our guests – SEMPRO 2021 organizers, we will talk about the conference, its program, speakers and surprises. Our guests will share the essential elements of an ideal conference in 2021 and the main tips on how to spend time at the conference with maximum profit. 
Moreover, we will announce the second afterparty headliner! 
Our guests:
🔸Alex Belevets – SEO section moderator 
🔸Anna Ishchenko – Sempro conference 2021 organizer
Host of the stream:
🔸Sasha Yasukovich
Breaking! You may get a "conference+afterparty" ticket. Join us during the stream, ask your questions and get the ticket.
Don`t miss it! Thursday, September 16th, at 4 PM Kyiv/Moscow time (GMT+2) Youtube Everad