News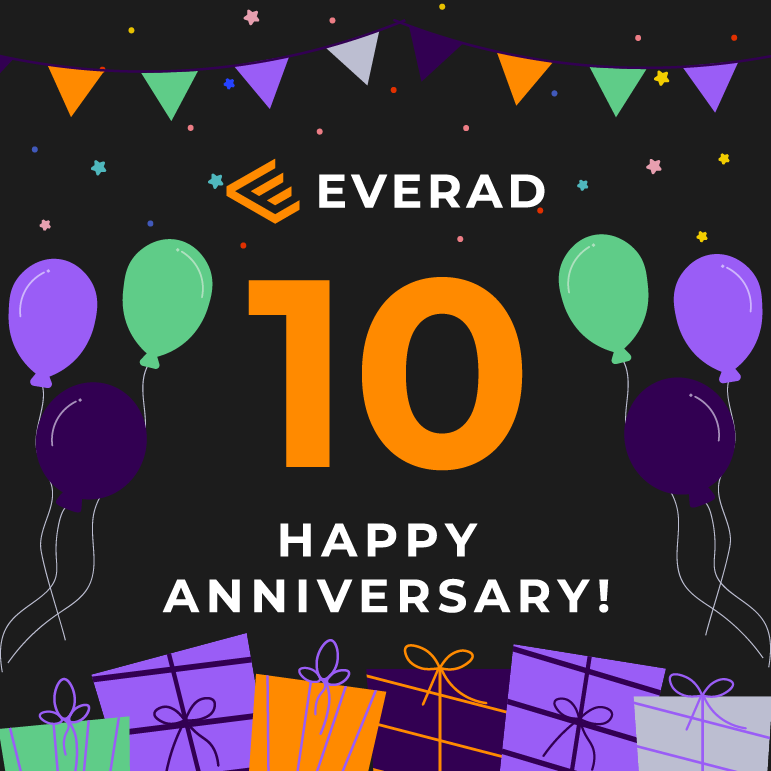 Everad is celebrating our 10th anniversary!
Today we are celebrating our 10th anniversary! Over the years, we have gained vast experience, many friends, clients and partners.
10 years of profitable terms. 10 years of the best rates on the market and exclusive offers. 10 years of experience, expertise and networking at conferences around the world. And most importantly – 10 years surrounded by the best people. Our team.
We thank each one of you who has invested and is investing all their strength and soul in Everad. Our growth and progress is your merit.
Thanks to everyone who has been working with us all these years, who helps us to develop. During this time we have achieved a lot and are confidently striding towards new goals.
Further more!
Your Everad team!