Everad Academy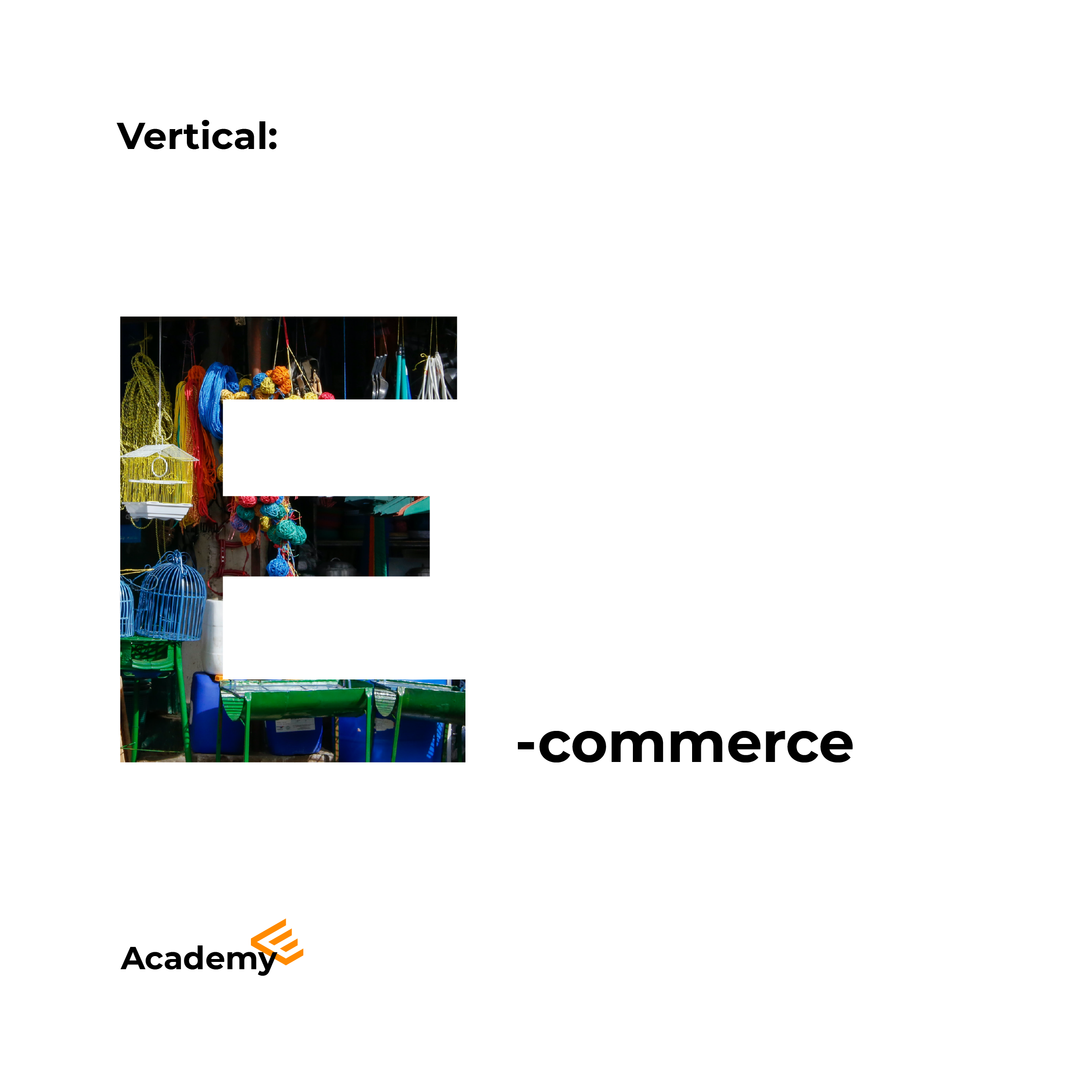 What is E-commerce vertical in affiliate marketing
E-commerce is one of the broadest verticals in affiliate marketing and general online business. Its offers are almost any physical goods or companies offering their services on the network.
Despite the breadth and popularity, this is a rather tricky vertical. It has high competition, as it must compete with businesses and affiliates, so large advertising budgets will be required.
Examples and categories of offers
E-commerce includes almost all physical goods that are sold over the Internet.
As a rule, you can find the following categories of offers:
Hype goods. These are any products with a wow effect – they quickly gain popularity and just as quickly lose it. As a rule, these are trinkets like spinners, pop-its and other anti-stress toys, commemorative coins, medals, and other similar products;
Goods for home and garden. Home furnishings, small home electronics, or gardening tools and gadgets. Examples: exclusive curtains, mini-air conditioners, ergonomic shovels;
Automotive goods. These are car accessories, design elements, electronics, and other products for car enthusiasts. For example, this category includes recorder mirrors, navigators, car mats;
Gadgets and electronics. Almost any electronics fall into this category, but in most cases, we are talking about wearable gadgets. For example, it can be smartphones, smart watches, accessories for gamers;
Esoterics. Many still believe in the power of magic and are willing to spend money on "magical" goods – this category is for them! It includes amulets, fortune-telling balls, tarot cards, and other similar things;
Marketplaces and online stores. You can promote not individual products but large sites like Amazon or Aliexpress. As a rule, they have affiliate programs with small but stable deductions. Well suited for shareware traffic;
Aggregators and services. Also, E-commerce includes services that are not directly related to goods. For example, it can be taxi aggregators or food ordering services. Such products are highly relevant during the holidays.
… and, in fact, any other goods and products suitable for a broad audience. It can be clothes, shoes, books, amulets, etc.
Also, offers in E-commerce are divided by "color," depending on the legality of their promotion:
White. Any products that can be promoted legally, without restrictions from advertising networks. For example, these are clothes, shoes, accessories, Gadgets, trust sites, and services;
Grey. Dubious products, when promoting which affiliates can mislead the audience. For example, it can be fake electronics or branded clothing replicas. When working with such offers, you need to use a cloaca;
Black. Prohibited or fraudulent products that are not allowed to be promoted. For example, it can be weapons, alcohol, illegal drugs, or symbols. Also, sometimes some advertisers send parcels with garbage instead of the promised product – this also applies to black offers.
The last thing worth mentioning about offers in E-commerce is payment models. There are only two of them – CPA and SS.
In the case of CPA, everything is the same as always – the user sees the ad, gets to the landing page, and fills out an application. The manager confirms it and sends the goods – if the viewer buys it, the affiliate receives a payment. After the hold, the webmaster may immediately respond to the ransom, provided that he consistently brings quality traffic.
In the case of the SS model, the user pays for the goods immediately, on the landing page, or when communicating with the operator. The approval will be 100%, but converting the audience using the SS model is much more difficult. SS payouts are higher than when working with CPA.
Specificity of the vertical
The critical problem of E-commerce is the vast popularity of the vertical. You must compete with affiliates, small entrepreneurs, and businesses when working with it. This means that large budgets will be required.
The "whiter" the offer, the faster it loses its relevance. As soon as a fresh product enters the market, all market players begin to promote it, and it quickly burns out.
If the offer is white, almost everyone can promote it; therefore, they quickly lose interest in the product. The darker the color, the lower the competition, but at the same time, the risks for the arbitrage specialist and the requirements for his experience and skills to bypass moderation increase.
That is why it is tough to find converting offers in E-commerce, and the bundles themselves only last for a while.
The vertical covers almost the entire planet if we talk about the audience and GEO. Of course, a lot depends on the product category, but you can generally find offers for all regions and segments.
In E-commerce, you can use almost any traffic source. You can pour from social networks, search engines, SEO, teaser and push networks, your platforms, and websites. There are almost no restrictions, but mailing lists and spam will not work because of the specifics.
To successfully drive E-commerce, it is essential to be the first to track trending products and try to find them before they become widespread. If you delay, the product may lose relevance faster than you develop and optimize the bundle.
Advantages
Massive selection of offers. E-commerce is the largest vertical with a vast selection of offers. You can find offers for any audience – from children to pensioners, and this market is constantly growing;
Covers almost all GEOs. You can find offers in all regions except for closed countries that are not suitable for online advertising and sales;
No need to bypass moderation. If you work with "white" goods or sites, you won't have to bypass moderation. However, remember that such a low entry threshold allows anyone to pour – which is bad for competition.
Disadvantages
The highest competition. To promote white goods, you do not need specific skills and tools, and businesses and entrepreneurs are present on the market. This makes the competition incredibly huge – large budgets are required to get the volumes of traffic on the auction
Fast burnout. Due to the high competition, the audience quickly gets used to creatives and the products themselves. Demand is falling so fast that you have to look for trends before they become trends;
The difficult search for relevant offers. It is almost impossible to find converting offers; most affiliate program products have already lost their relevance. To find a working offer, you need to monitor the situation on the market constantly;
Redemption affects income. If the traffic is of poor quality and the audience does not redeem the order, the webmaster will not receive a payment.
5 famous affiliate programs in the E-commerce vertical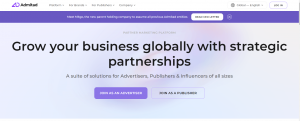 Verticals – E-commerce, finance, games;
GEO – the whole world;
Payouts – from $20, to Webmoney, Payoneer, PayPal, and bank cards;
Chips – the ability to create discounts and coupons, access to global brands, and advanced conditions for trusted partners.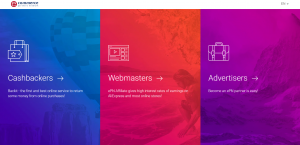 Verticals – E-commerce, finance;
GEO – the whole world;
Payouts – from $10 to Webmoney, Qiwi, Wire, bank cards;
Chips – access to global brands, bonuses for major webmasters, and internal tools for working with traffic.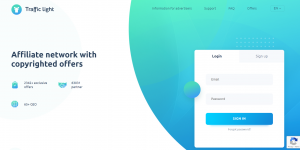 Verticals – E-commerce, cryptocurrencies, nutra, gambling, betting, dating;
GEO – more than 100 countries;
Payouts – available after 10 leads, Qiwi, Webmoney;
Chips – provide agent cabinets for TikTok, a landing page editor, and a bonus program with an internal store.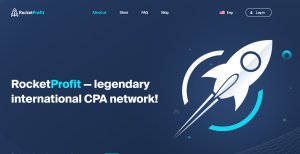 Verticals – E-commerce;
GEO – Europe, Latin America, Russia, Asia, India;
Payouts – no minimum amount, to Webmoney, Capitalist, Wire, ZaleyCash, Eprofit;
Chips – a direct advertiser, there are exclusive offers, call centers with native speakers, and a bonus program with an internal store.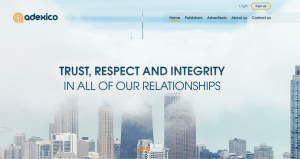 Verticals – E-commerce, nutra, finance, gambling, betting;
GEO – the whole world; the primary vector is the USA;
Payouts – from $100, payouts to Capitalist, Webmoney, PayPal, Payoneer, Wire;
Chips – you can order exclusive promotional materials, there are internal tools, they accept any traffic sources, and there are private offers.
Results
E-commerce is an incredibly widespread and comprehensive vertical with a variety of offers. This is a classic online business, and to be successful, you need to prepare for high competition and a continuous search for relevant offers.