News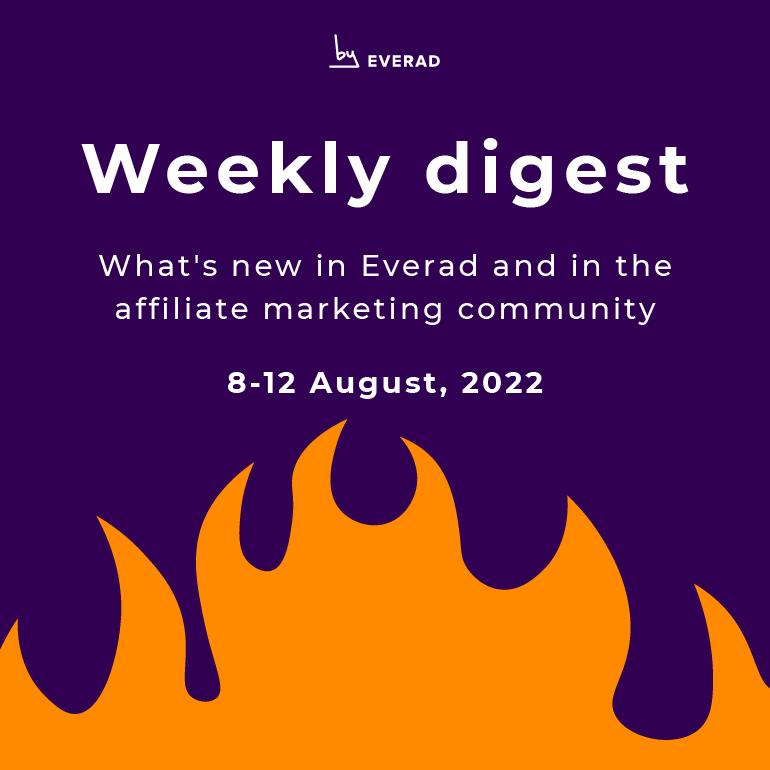 Weekly Digest
Let's summarize this week in our traditional Friday digest:
🔥  Everad is one if five leaders within the category Best Affiliate Program: Health&Beauty category at the World Traffic Awards! The second round of voting starts on 16 August. It will be possible to support your favorite affiliate via the link
😎 We conducted a large-scale study and figured out which ads and creos convert for boomers, zoomers and millennials. There are many differences and every educated affiliate should know them
Top niche of the week: skin whitening in Indonesia. Write to the manager, he will give you the best rates!
🚀 And for your inspiration, a case from the team of our affiliates: 150% ROI on joints in Chile in three weeks! Nice approv, cheap leads and not too much geo promotion, all this makes Chile a great option for affiliates
🙌 Even Tigerad is shocked – payouts on Tai have reached a historical maximum! Up to $55 for the top niches, a list of which you can find here
Happy weekend everyone 🥂