Offers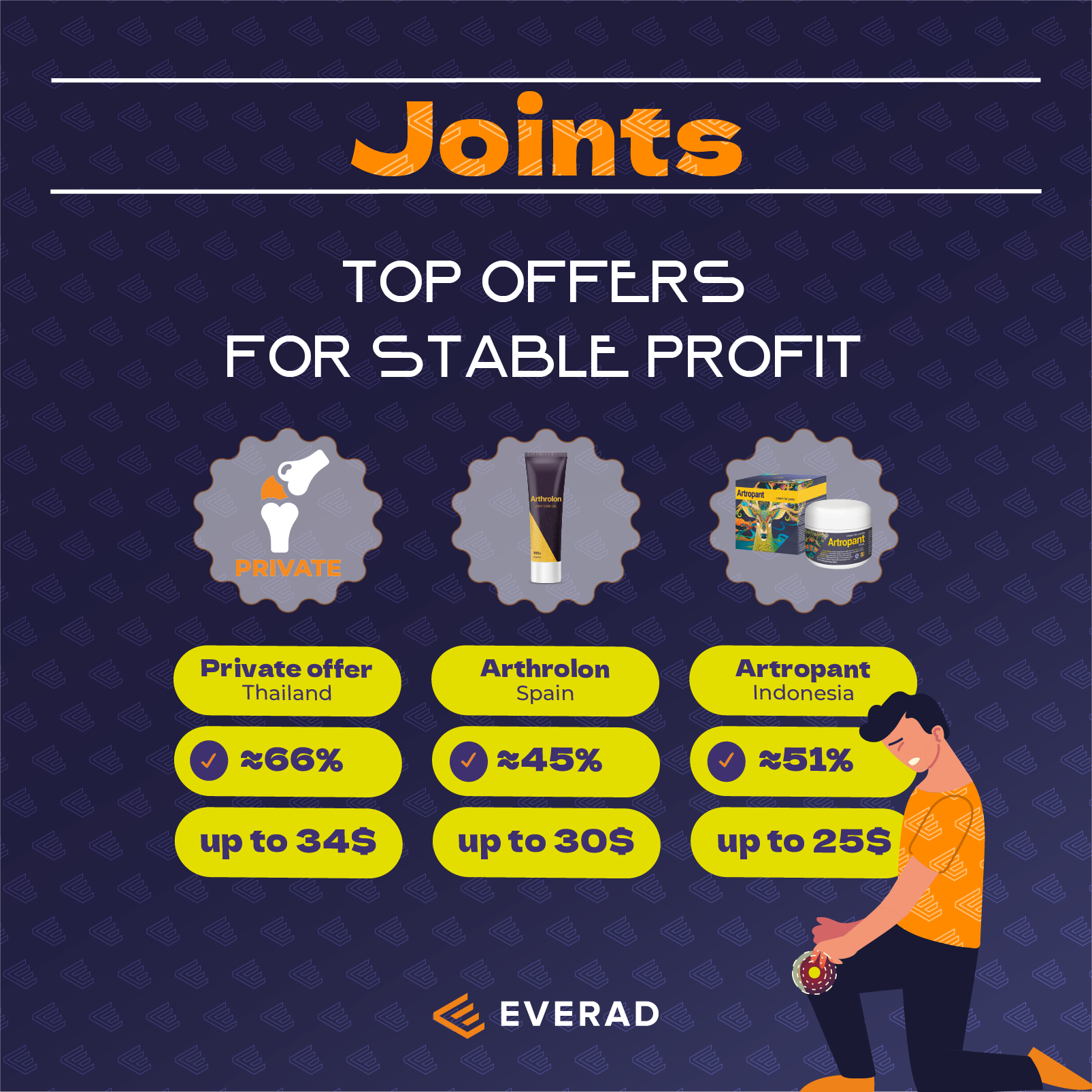 Stable profit with trustworthy niche
Earn more with a reliable niche!
Joint problems make life more difficult. Pain, discomfort and loss of range of motion of the joint, all these things are very unpleasant and definitely will not make your audience happy. Reliable joints remedies will solve the abovementioned problems.
Create your campaign and start driving traffic at a profit today!
Private offer
🇹🇭Thailand
Approve: ≈66%
Payouts: up to 34$
Arthrolon
🇪🇸Spain
Approve: ≈45%
Payouts: up to 30$
Artropant
🇮🇩Indonesia
Approve: ≈51%
Payouts: up to 25$
If you need any support or have additional questions, please, contact your personal manager.
Don't miss the chance to become part of a friendly affiliate family! Welcome to the EveradChat: https://t.me/everadchat