Offers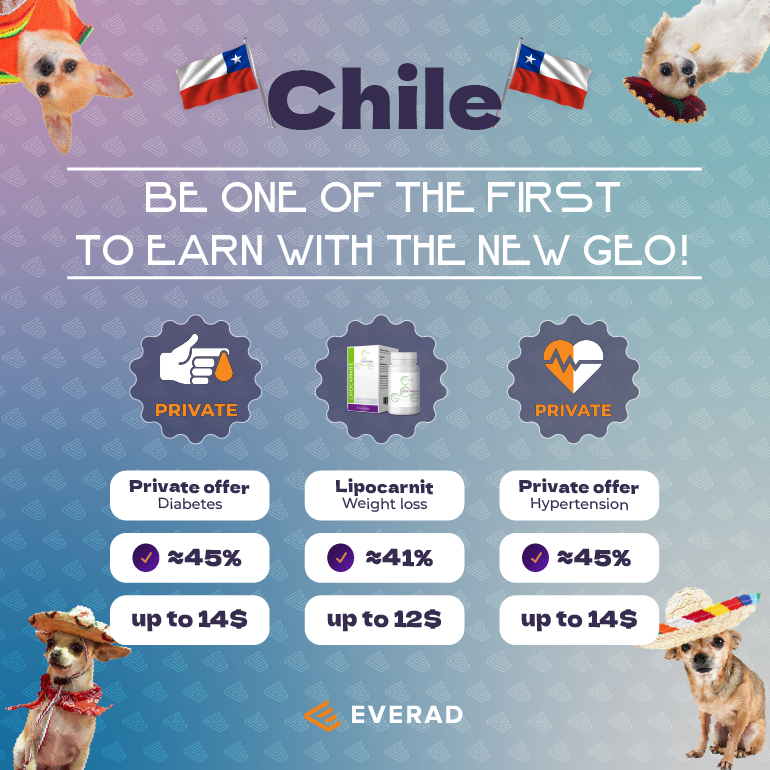 Be one of the first to earn with the new GEO!
New GEO, hot offers – profit is provided! All you need is to create your campaign and start driving traffic to Chile🇨🇱.
Locals prefer alternative medicine here and try to avoid traditional doctors and clinics. That is why our offers would hit the spot!
🌶Private offer
Diabetes
Approve: ≈45%
Payouts: up to 14$
🌶Lipocarnit
Weight loss
Approve: ≈41%
Payouts: up to 12$
🌶Private offer
Hypertension
Approve: ≈45%
Payouts: up to 14$
In this material, you might find the specific characteristics of the country and your TA and additional information to drive traffic to the maximum.
Don`t forget to contact your personal manager. He will suggest to you working funnels, better conditions and help with translations.
Don't miss the chance to become part of a friendly affiliate family! Welcome to the EveradChat: https://t.me/everadchat