Offers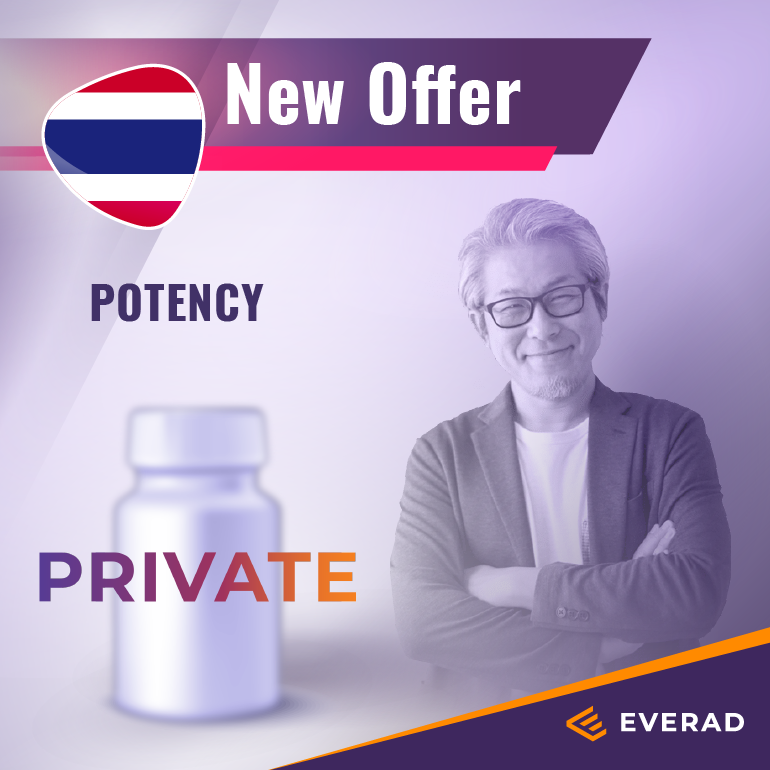 New offer: potency capsules for Thailand GEO with promo examples
As promised, today we publish a detailed review of the new offer in the potency niche for Thailand. Read our material, ask your manager for access, and create a campaign to make as much profit as you can.
Payouts: up to 34$
Approve: NEW
The offer is private. Ask your manager for access.
Target audience:
Men over 30 who have problems with their sexual energy.
Let's start with simple anatomy: according to numerous studies, the average penis size of a Thai man is 10.18 cm. It is really not enough. Especially if we compare it with the man from Congo with 18 cm.
In our world, both men and women agree that the longer, the better. All the surgeries bring only slight improvement. Inadequate sleep, alcohol, nicotine, an unbalanced diet, stress, constant fatigue, sedentary lifestyle, overweight and chronic illnesses influence over satisfying and safe sexual lives. At first, one can feel laziness, but sooner or later comes physiological inability. Thai have problems with the size and regularity.
How to deal with the problems? Is it a good idea to look for a medical solution? It is too long, too expensive, and too uncomfortable.
How about Viagra or analogs? It is not a good idea at all for hypertension sufferers.
Does traditional medicine help? There are too many counter-arguments. The first one is an allergic reaction. Furthermore, it is absolutely useless. The third argument against is a side effect when using with other pills. It also can lead to chronic problems aggravation or intoxication. In addition, such medicine should be used regularly for a long period of time.
As a result, a person starts looking for something more reliable. This is the perfect time to use offers with colorful landing pages and convincing stories about increasing libido and improving sexual life.
Promo examples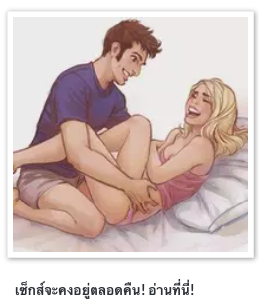 A couple (not a Thai couple)

Food similar to intimate parts of the body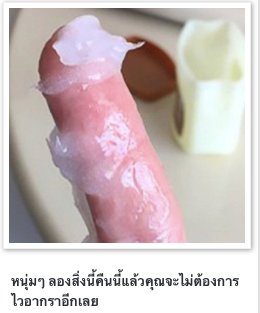 Steps to attract customer's attention:
Let`s check some more examples! First of all, we can use pages with expert comments (not doctors) because experts have credibility.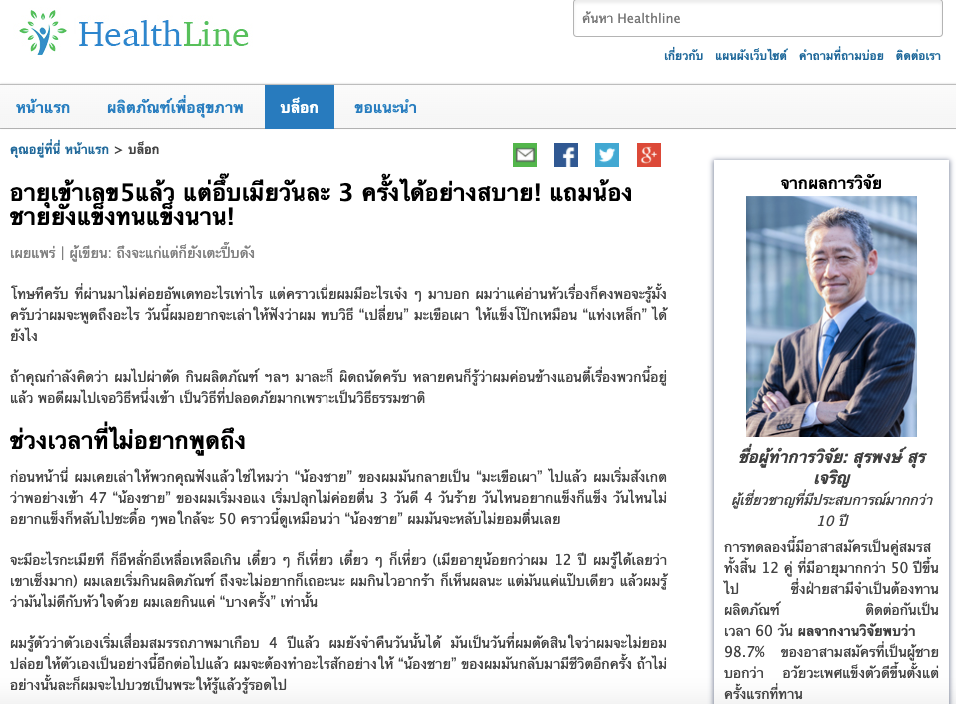 Secondly, it is good to create a page similar to the traffic sources. In this case, prospective customers will not notice that they visit the external website. In our case, the design should be similar to a Facebook post with information based on the first-hand experience.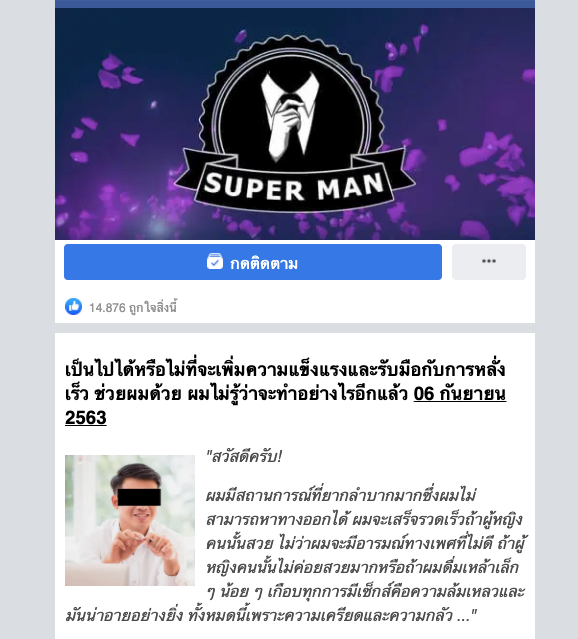 The last variant is a personal success story with adult photos or GIFs.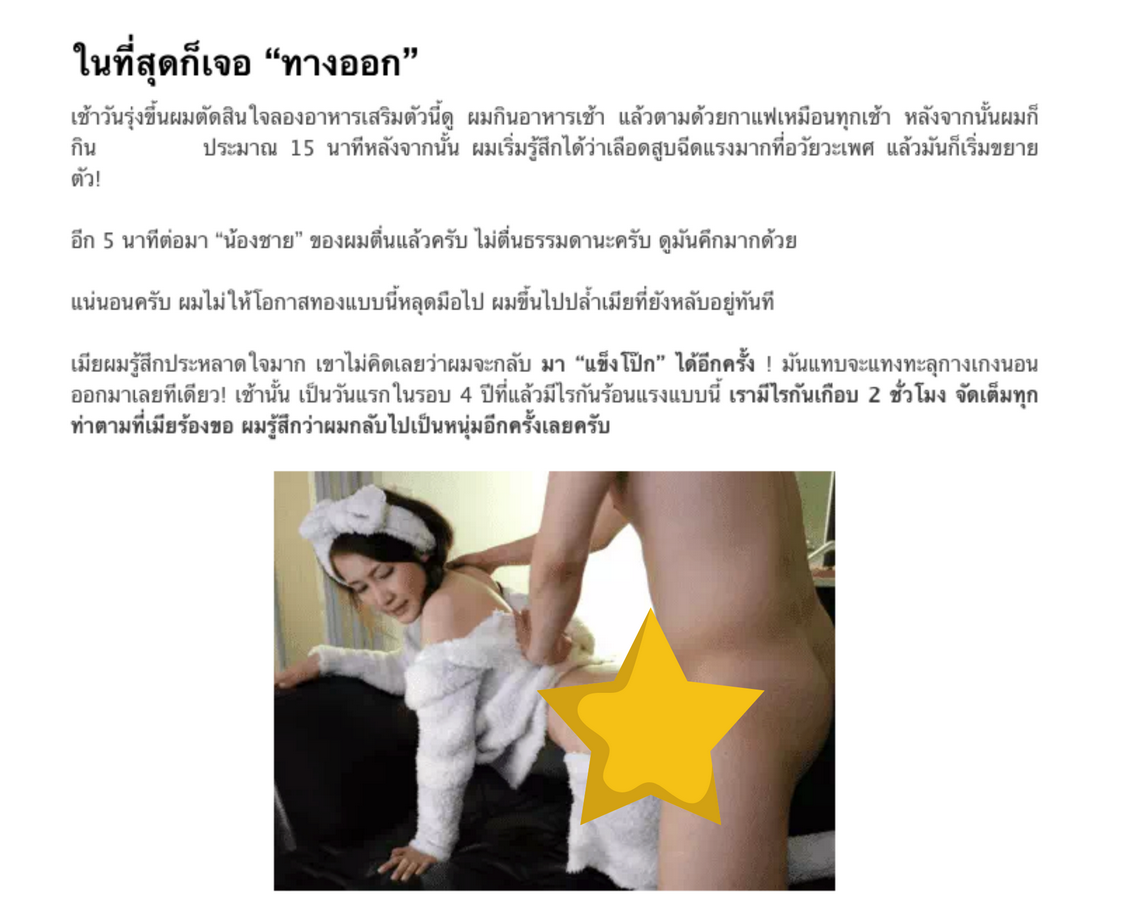 We can also include additional information, that the remedy has no side effects and includes natural ingredients. This is to convince the prospective buyer that the product is safe.
The components are non-synthetic, used in traditional medicine, and well-known to a wide range of people. The first one is an extract of Ginkgo Biloba. It normalizes cellular metabolism, eliminates inflammatory processes, reduces anxiety, treats sexual dysfunction. It is part of European supplements from such brands, as NOW Food, Scitec Nutrition, Doctor's Best, Nature's Bounty, and a number of Thai brands:

The second component, hawthorn, improves blood circulation, and sleep. It is quite popular in Thailand in contrast with the CIS countries. It is sold either in capsules or by weight.

L-arginine is the third component that has an effect. It improves the functioning of the circulatory, which fills an organ with blood, reduces inflammation, improves its functionality and potency, affects hormone production.

Men with sexual problems have already seen all these products and their parts. Due to this an offer that includes all the parts would inspire confidence.
Please contact your personal manager for access.
Composition: L-Arginine, Hawthorn berry, Ginkgo biloba extract, Zinc, Vitamin С, Vitamin B3/Niacin, Vitamin B6.
Method of application: 1 – 3 capsules per day (with meals).
Volume: 10 capsules
Create a campaign, start driving traffic to be the first in the 🏁Formula Everad contest. The new Audi A6 is waiting!
Become part of a friendly affiliate family! Welcome to the EveradChat: https://t.me/everadchat