Offers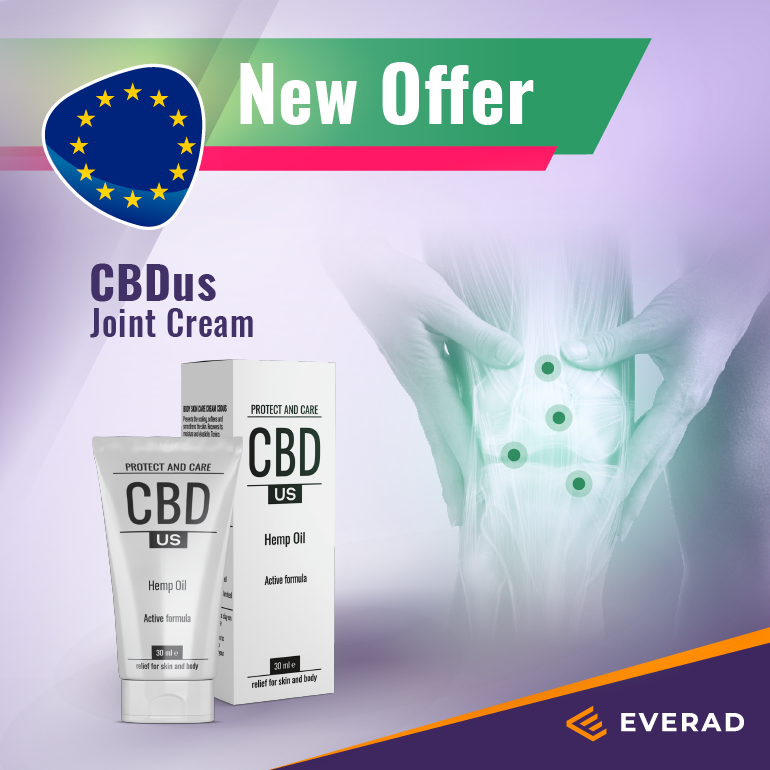 New trending offer: CBDus – hemp oil joint cream
Start getting profit with the new offers of this summer! We begin by introducing the first offer – a CBDus hemp oil joint cream. Tell your target audience about a new solution to joint problems, which is suitable not only for older people, but also for athletes, and office workers. Already available in public!
Hemp is a well-known component, but it was not used in medicine for a long time due to its narcotic effect. American scientists studied in detail the effect of CBD on joint health. They claimed CBD based remedies are much more effective than ordinary remedies. Cannabidiol – a natural substance that is found in cannabis flowers, does not cause a psychotropic effect, and absolutely safe for humans.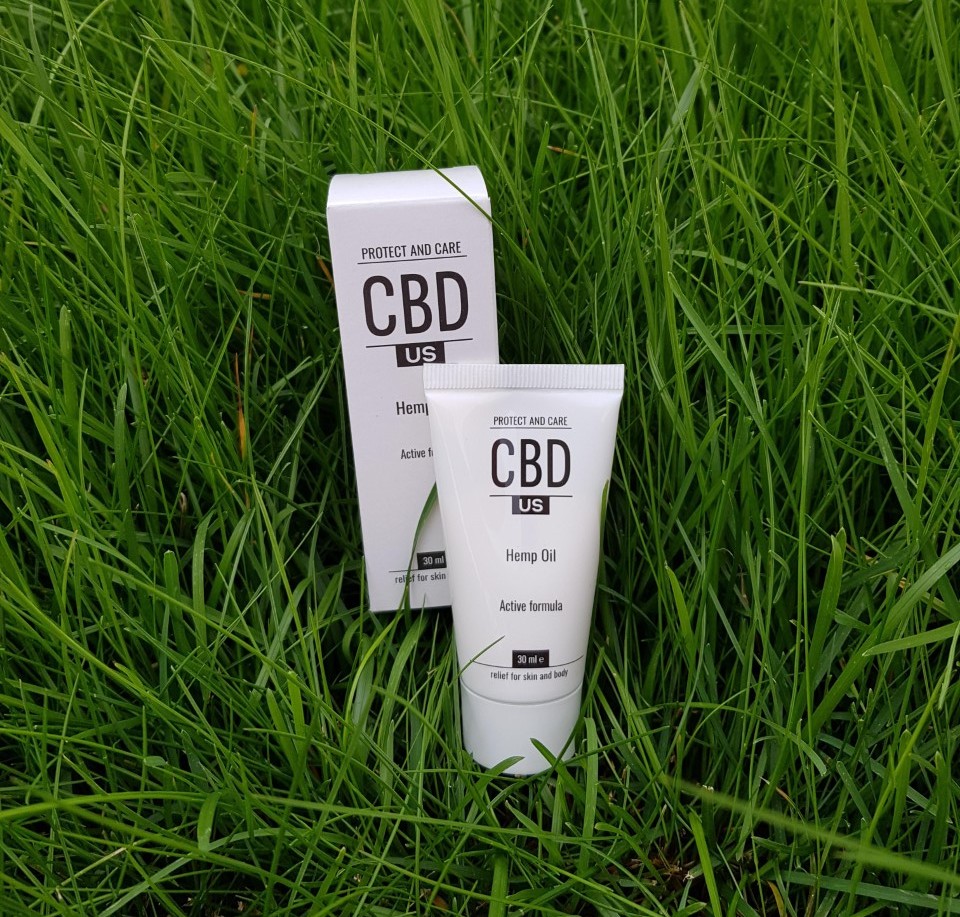 GEOs and payouts:
🇵🇹Portugal from 20$
🇷🇴Romania from 20$
🇩🇪Germany from 23$
🇪🇸Spain from 23$
🇮🇹Italy from 26$
🇵🇱Poland from 17$
🇭🇺Hungary from 21$
Link: https://everad.com/offer/611
Promo: http://cnn-en-cbdusremedy.best-blog-narod.ru/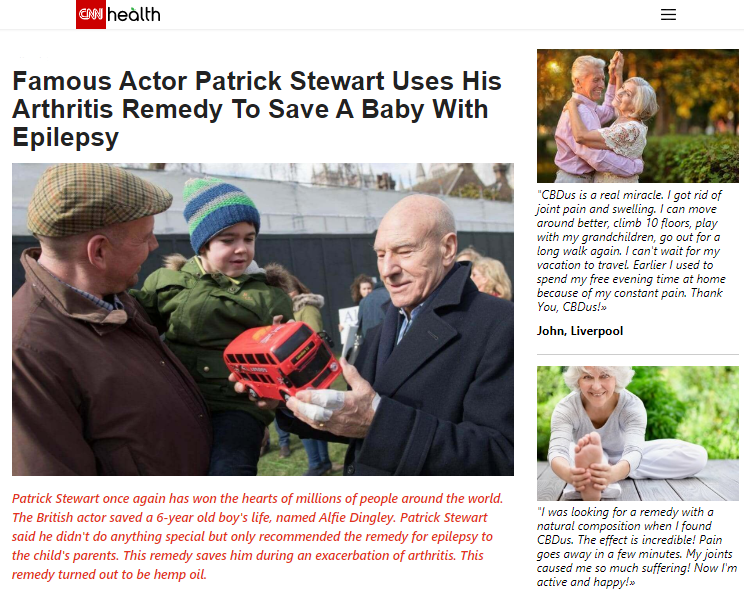 Landing: http://en.cbdus-remedy.com/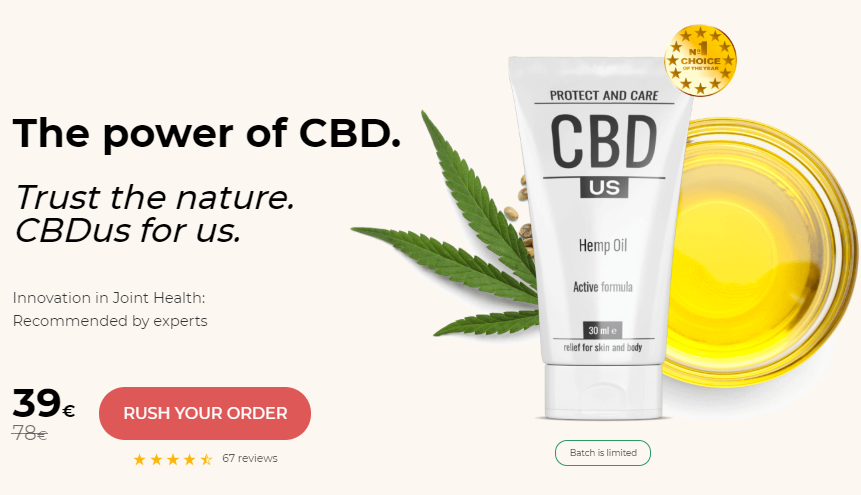 Primary target audience:
Elderly people (50+ M/W 25/75%). Joint pain is a daily problem for an elderly person. They want to find an effective and cheap remedy to get rid of pain and discomfort.
People with a sedentary lifestyle (35-45 M/W 30/70%). Due to a sedentary lifestyle, a person feels a sharp pain in the back and neck. Usually, office workers want to solve their problems quickly and effectively. They don`t want to visit a doctor, overpay, or interrupt the work process.
Professional/amateur athletes (25-35 M/W 30/70%). Extreme physical activity causes pain in the knees and shoulders. They need a reliable remedy that will relieve pain and will not affect the frequency and intensity of training.
How does it work:
CBDus relieves pain within minutes, acting on joints and the central nervous system. The cream helps with swelling and inflammation. The product strengthens cartilage tissue and improves joint elements' health.
Composition: Cannabis Sativa Seed Oil, Abies Sibirica Salix, Purpurea Bark Extract, Panax Ginseng Extract, Aqua, Glycerin, Cocos Nucifera Oil, Panthenol, Disodium EDTA, etc.
Method of application: Apply to the affected area twice a day, do not apply to irritated or broken skin.
Volume: 30 ml
Shelf life: 2 years
Make a profit with the new offer, take your place in Formula Everad contest and win a new Audi A6 this autumn!
Become part of a friendly affiliate family! Welcome to the EveradChat: https://t.me/everadchat