ГЕО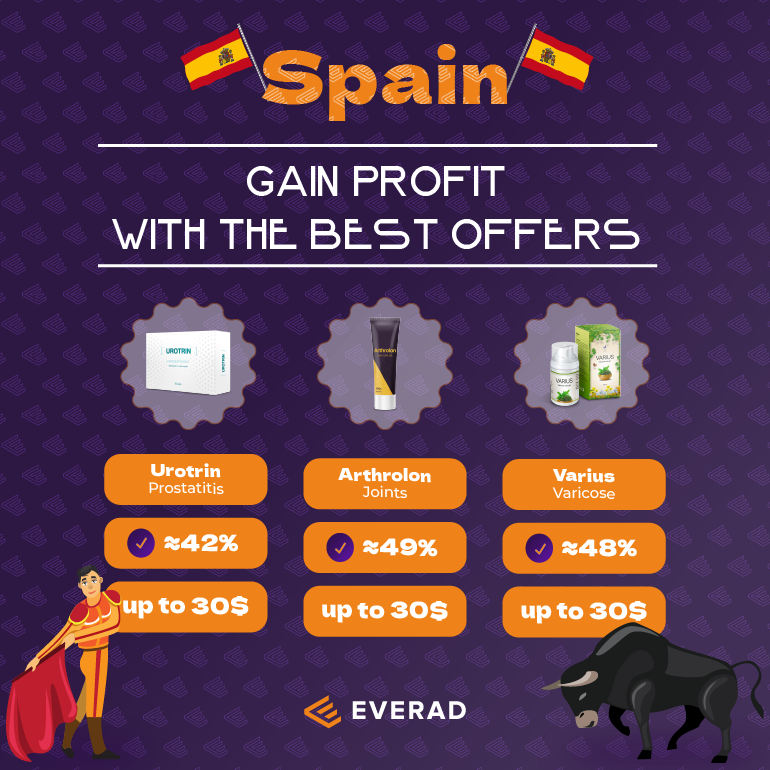 Spain: drive traffic to the maximum with the profitable offers
Hot offers for the hot audience! Meet the selection of offers for Spain. There are three niches to solve the most annoying problems of your TA.
No time for a siesta! Drive traffic to the maximum while others relax.
🇪🇸Urotrin, prostatitis
Approve: ≈42%
Payouts: up to 30$
🇪🇸Arthrolon, joints
Approve: ≈49%
Payouts: up to 30$
🇪🇸Varius, varicose
Approve: ≈48%
Payouts: up to 30$
Do you have any problems with the translation of your texts to Spanish? Contact your personal manager, he will definitely help.
Don't miss the chance to become part of a friendly affiliate family! Welcome to the EveradChat: https://t.me/everadchat