ГЕО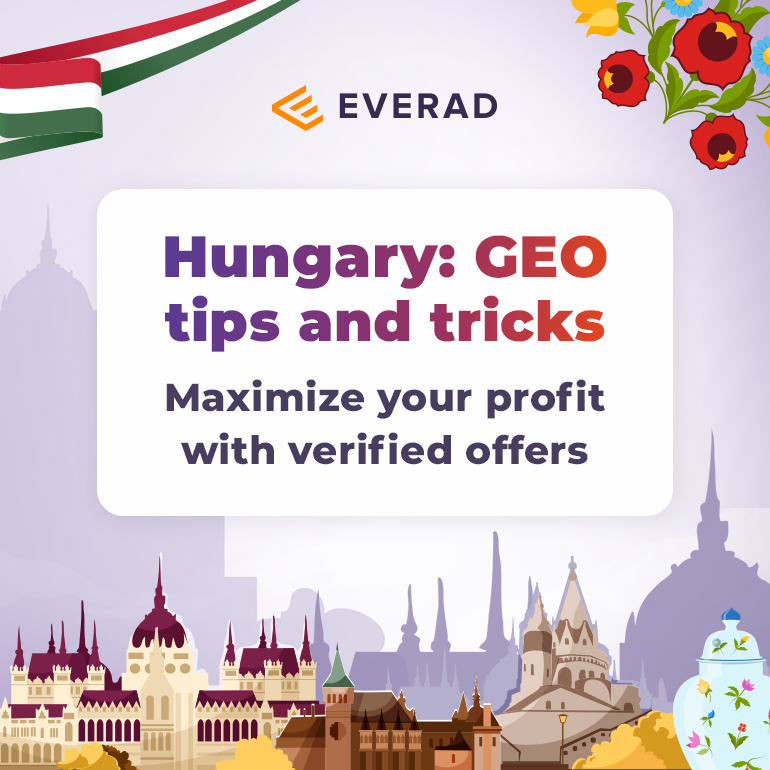 GEO Hungary: peculiarities and profitable offers
Today we will tell you about 🇭🇺Hungary – the homeland of the Tokaji wines. Here you may find the largest thermal lake and national language of the country is in the TOP-10 of the most difficult languages in the world.
In the article, you will find information about the population of the country, TA`s behavior, interests and preferences. Moreover, you will find TOP offers for Hungary.
So, let`s start
Target audience profile: population, languages, preferences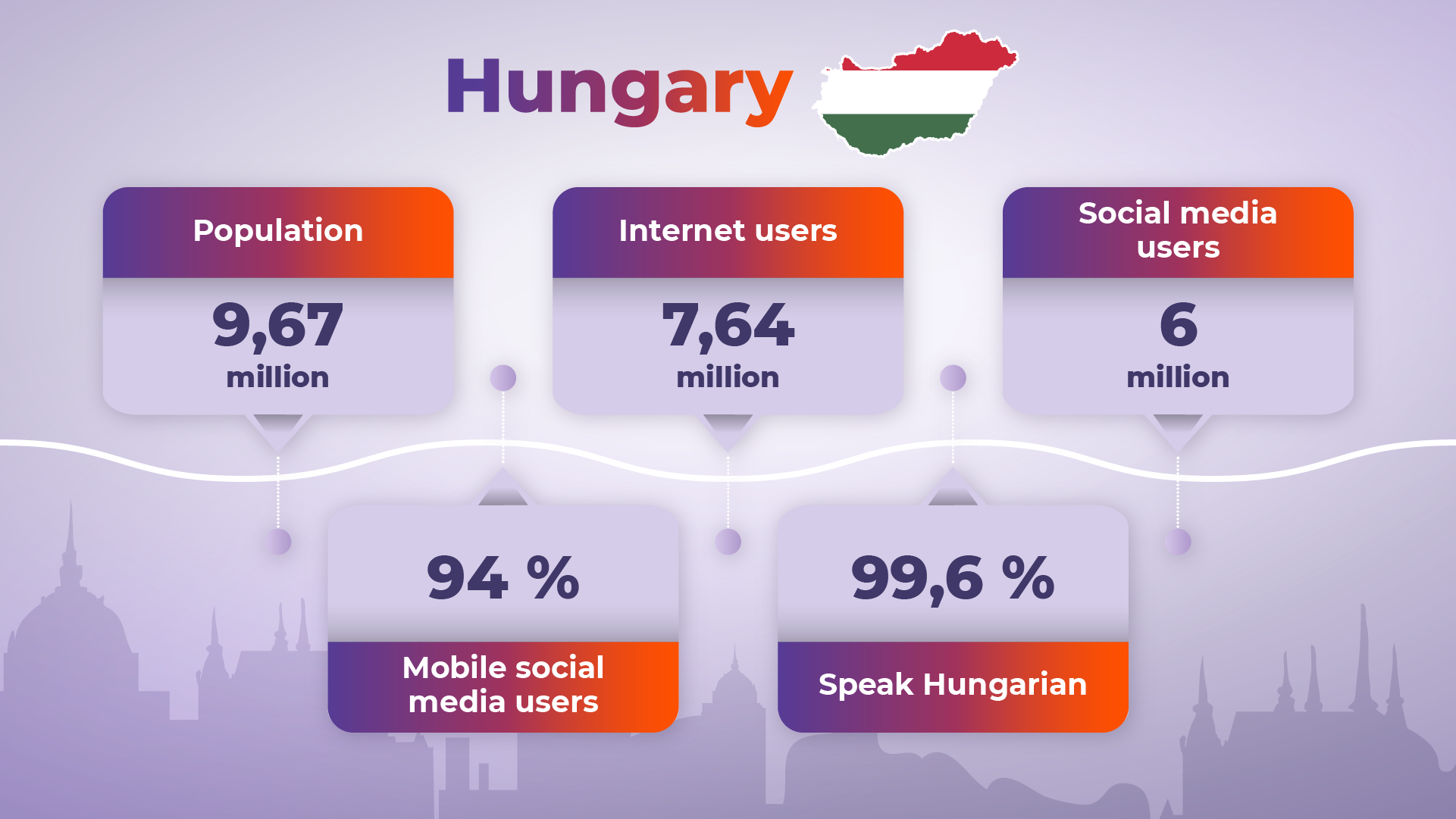 Hungary is a country in Central Europe with a well-developed infrastructure and a high educational level.
According to the 2020 statistics, the population of the country is 9.67 million. The percentage ratio of women and men is 52% and 48%. There are not so many foreigners in the country. The majority of the population are the Hungarians (85.6%), there is also the Romani – 3.2%, the Germans – 1.9% and other nationalities – 2.6%.
The official language of the country – Hungarian, the majority of the population (98%) speaks Hungarian. There are about 20% of English-speaking and about 10% of German-speaking people. Thus, it is better to use texts in Hungarian in your ads.
The TOP-10 biggest cities are: Budapest, Debrecen, Szeged, Miskolc, Pécs, Győr, Nyíregyháza, Kecskemét, Szombathely, Székesfehérvár.
Standard week – is a five days week, with working hours from 8 am (8:30) till 5 pm (5:30). The average salary in the country is about 1300$ per month, the minimum rate of labor payment – 555$.
Hungarians and internet: popular websites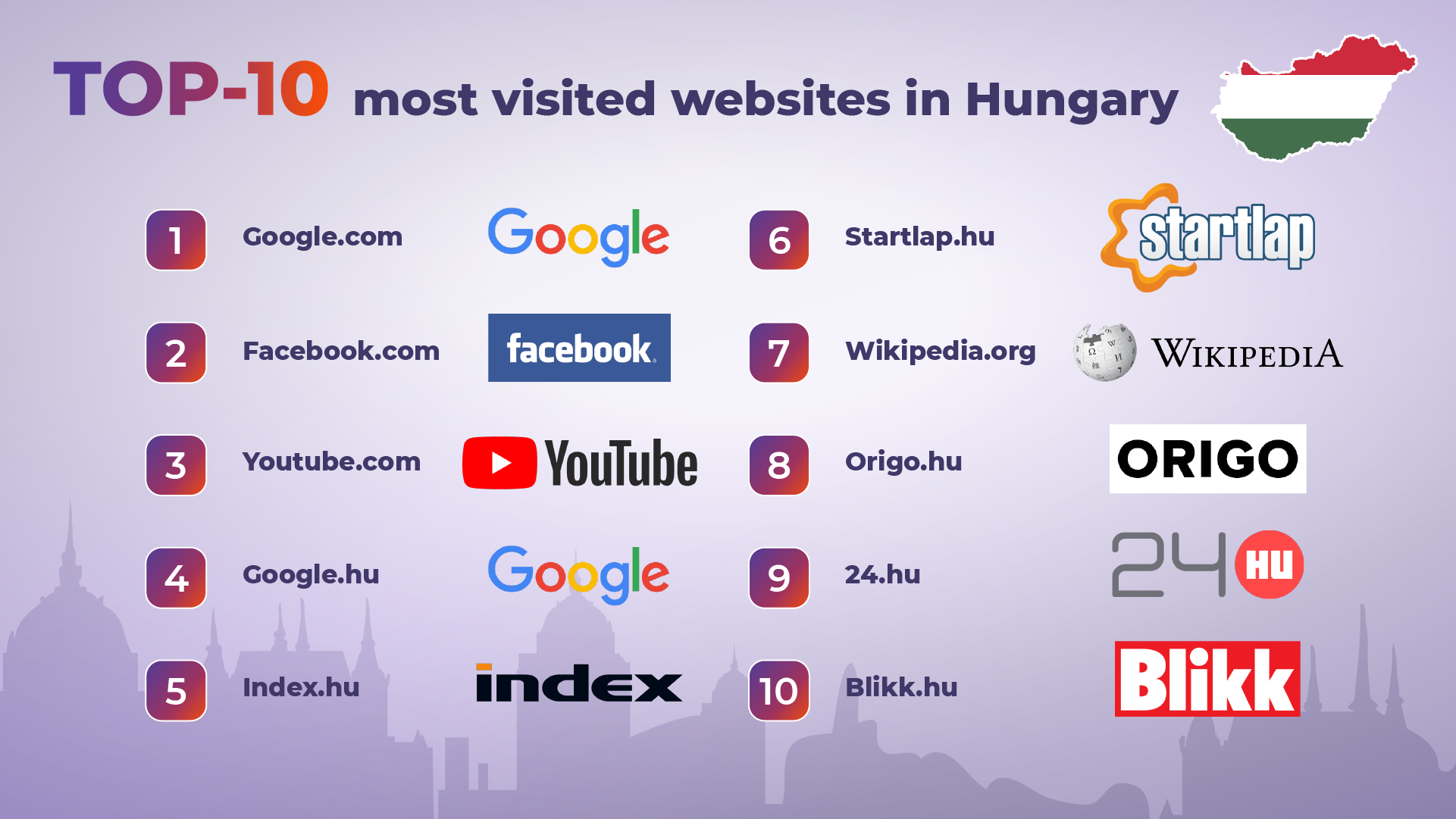 79% of the population (7.64 million) are active internet users. There are 3 main mobile operators – Magyar Telekom, Telenor, Vodafone.
As in most countries, the leading position among the most visited websites is taken by Google. Facebook is the second most popular website. The 3rd and 4th places are shared by Youtube and Google.hu.
Index.hu ranked as 5th, and Startlap.hu is the 6th, followed by Wikipedia, Origo.hu and 24.hu. The last in the top-10 is the news website Blikk.hu. As you may see, Hungarians also love to read the news before work and use social media networks.
Speaking about social media networks, 62% of the country`s population are active social media users. The majority uses Facebook, so if you are working with this network it is your golden opportunity. Here are the TOP-5 social media networks in Hungary: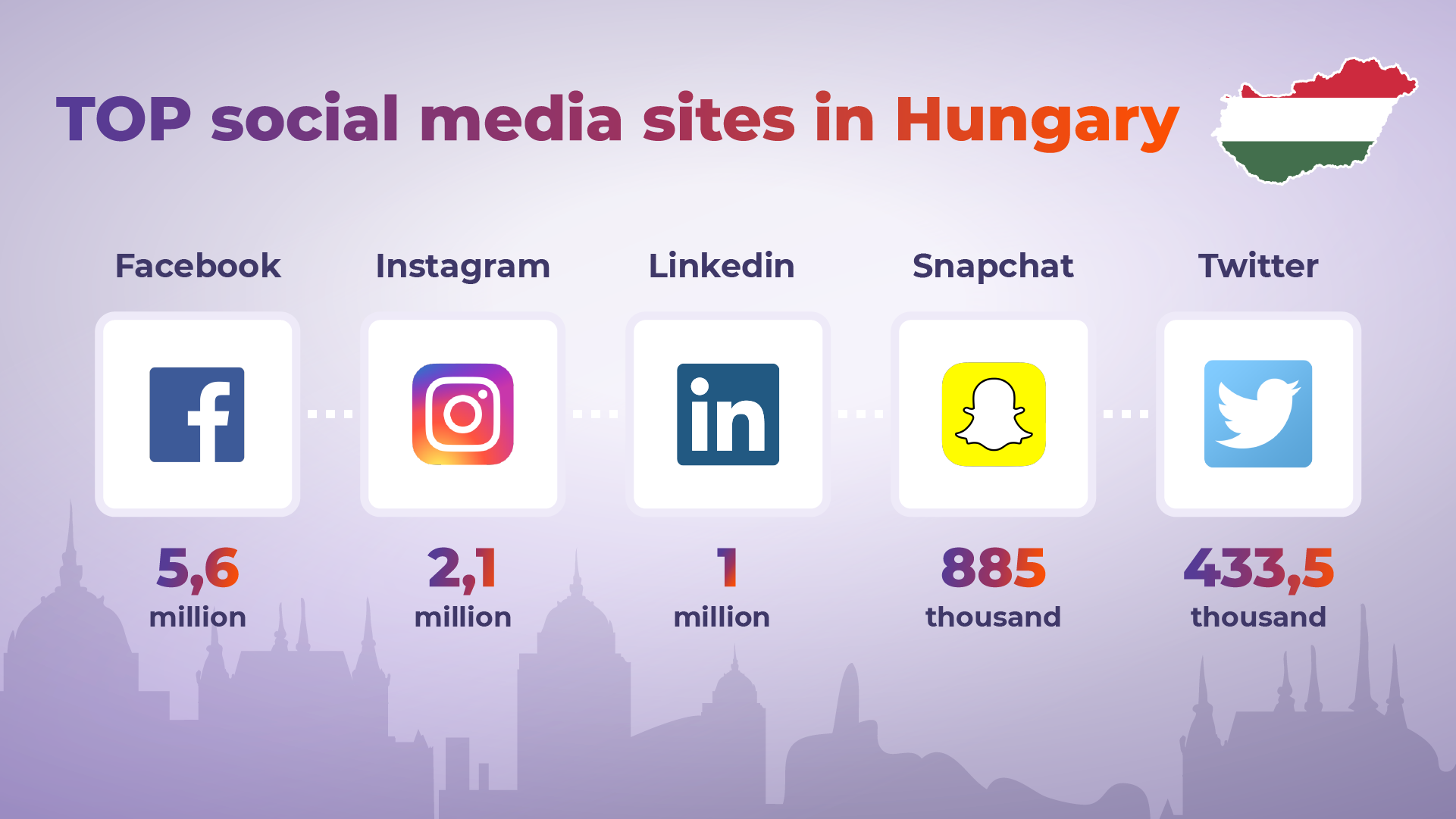 Online shopping peculiarities and preferences
As in any developed country, Online shopping is a well-known thing for Hungarians, especially now during the extended quarantine period. According to statistics for the past year, about 40% of the population made purchases or paid bills online.
The most popular niche for online shopping is Fashion & Beauty.
What are the main problems?
According to the European standards, the life expectancy in the country is still on a low level. More than 50% of deaths are caused by cardiovascular disease and diabetes. Alcohol dependability leads to serious health consequences and has a negative effect on men`s health.
One more problem is obesity and overweight. Women of all ages (16-74) would like to lose weight. Problems with joints cause inconvenience to the elderly people and to those who are addicted to the sport.
Medical tourism
There are a lot of thermal springs on the territory of the country. The mild climate and thermal springs are amazing remedies to recover strength and improve health. Spa tourism is popular here at any time of year. High level of medical services at the right price attract customers from other countries – Germany, France, Spain, Italy, Great Britain, Russia, Nordic countries. Don't forget to take into consideration this fact while starting your campaign.
What sources of traffic to use?
Facebook, Google, MGid, Adnow (CEO)
Drive traffic to the verified offers and get profit. Choose your niche and start your campaign:
Urotrin, prostatitits/potency
Approve: ≈65%
Payouts: up to 26$
Link: https://everad.com/offer/91
Combination: 3. Main, Hungary, Couple (hu3.urotrin.com) + MedNews, HU, Deadly weekend gave impetus to the development of a cure for prostatitis (med12-hu-urotrin.best-blog-narod.ru)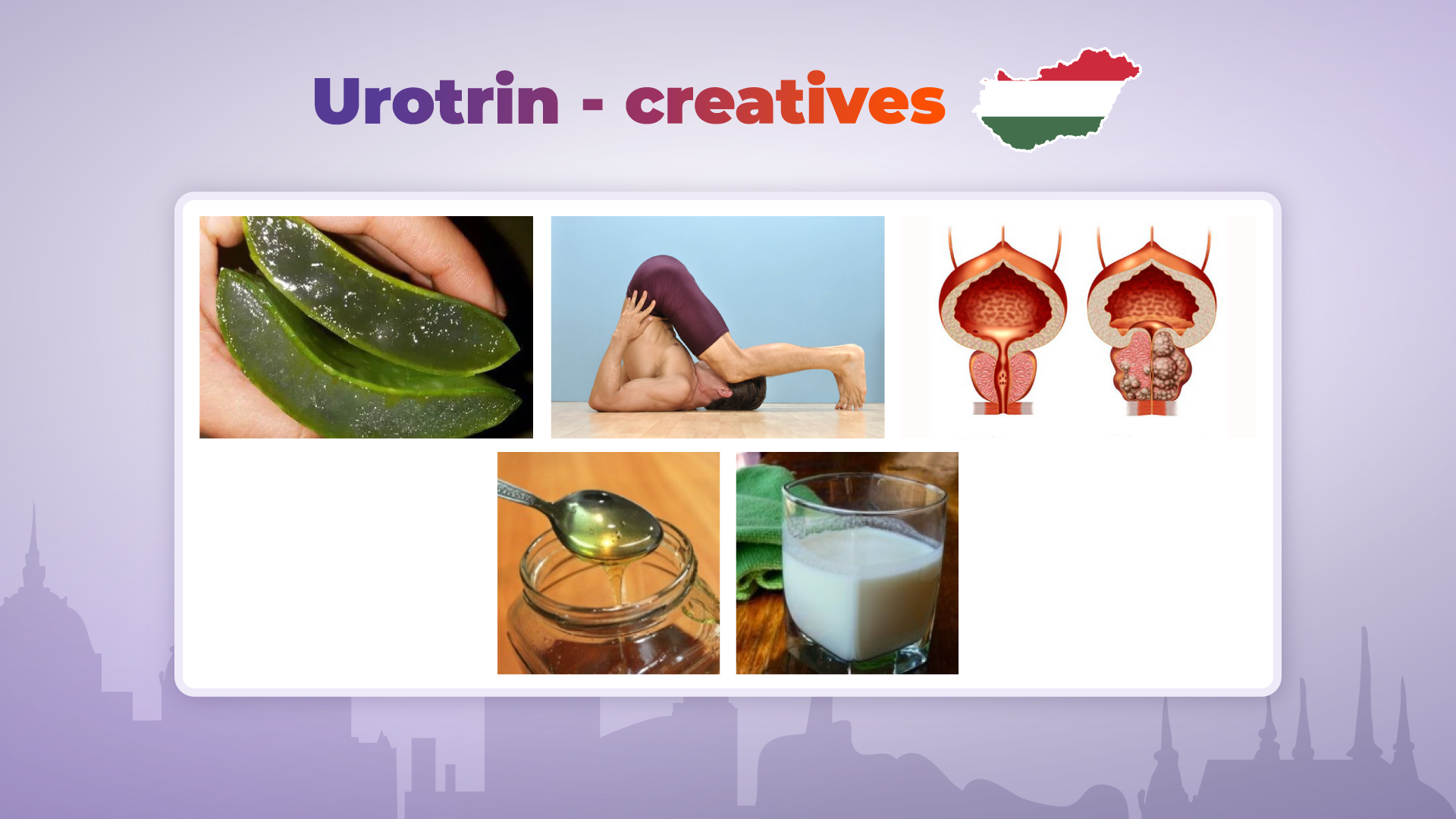 Arthro Lab, joints
Approve: ≈66%
Payouts: up to 26$
Link: https://everad.com/offer/505
Combination: Main, Hungary (hu.arthro-lab.com) + medNews, HU, The man could no longer walk normally due to joints! (mednews-hu-arthrolab.realstory-blog.com)
Normalife, hypertention
Approve: ≈66%
Payouts: up to 26$
Link: https://everad.com/offer/479
Combination: 5. Main, Hungary (hu5.normalife-eu.com)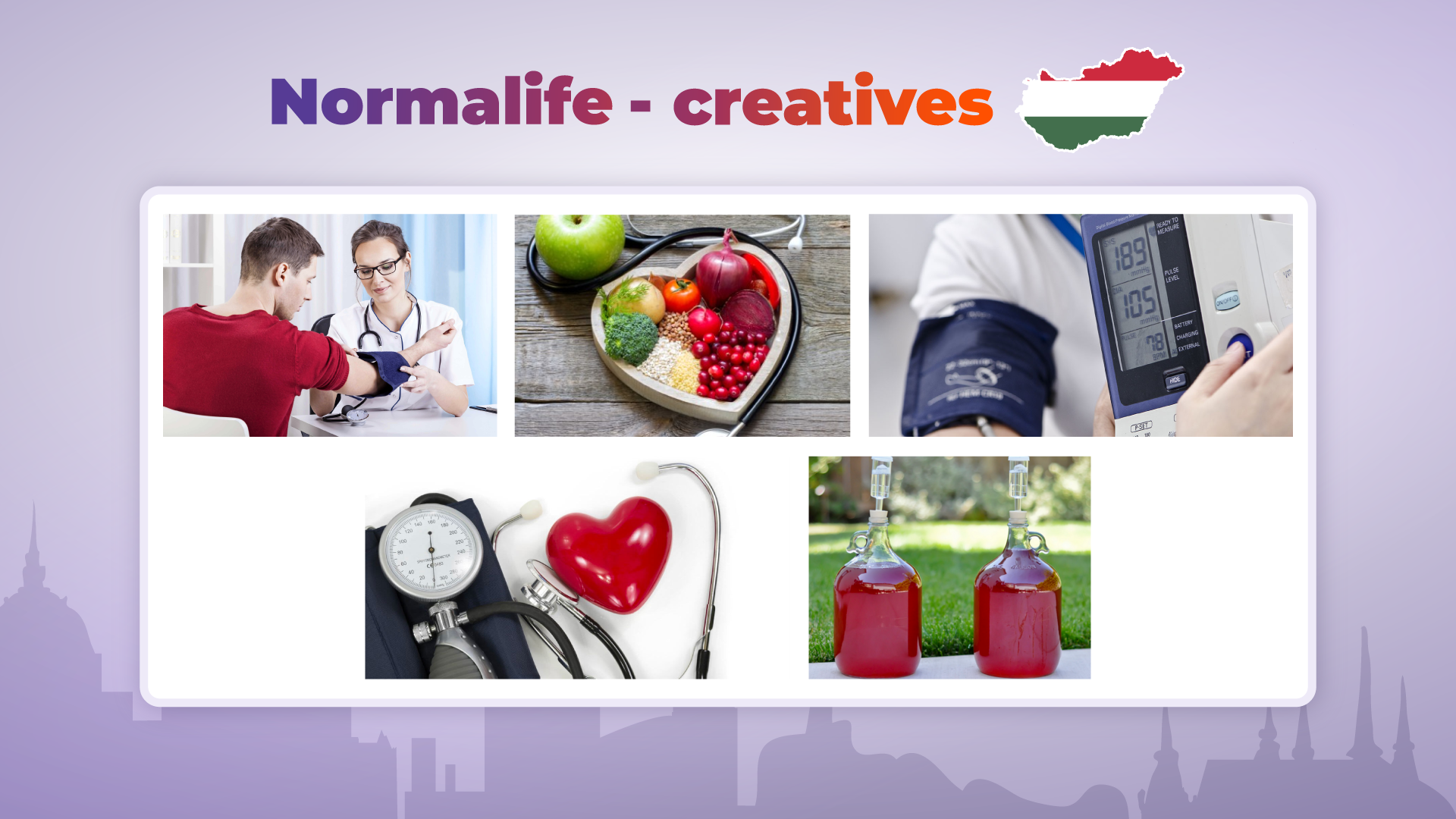 By the way, here is the case study from our Lviv affiliates. "ROI 220% – running traffic to Normalife offer from Google Ads (Display Network)".
Urotrin (Europe), female urination
Approve: ≈69%
Payouts: up to 27$
Link: https://everad.com/offer/533
Combination: Main, Hungary (hu-fem.urotrin.com) + medBlog, HU, Problems with urination in women – a dangerous pathology (med-blog09-hu.urotrin.com)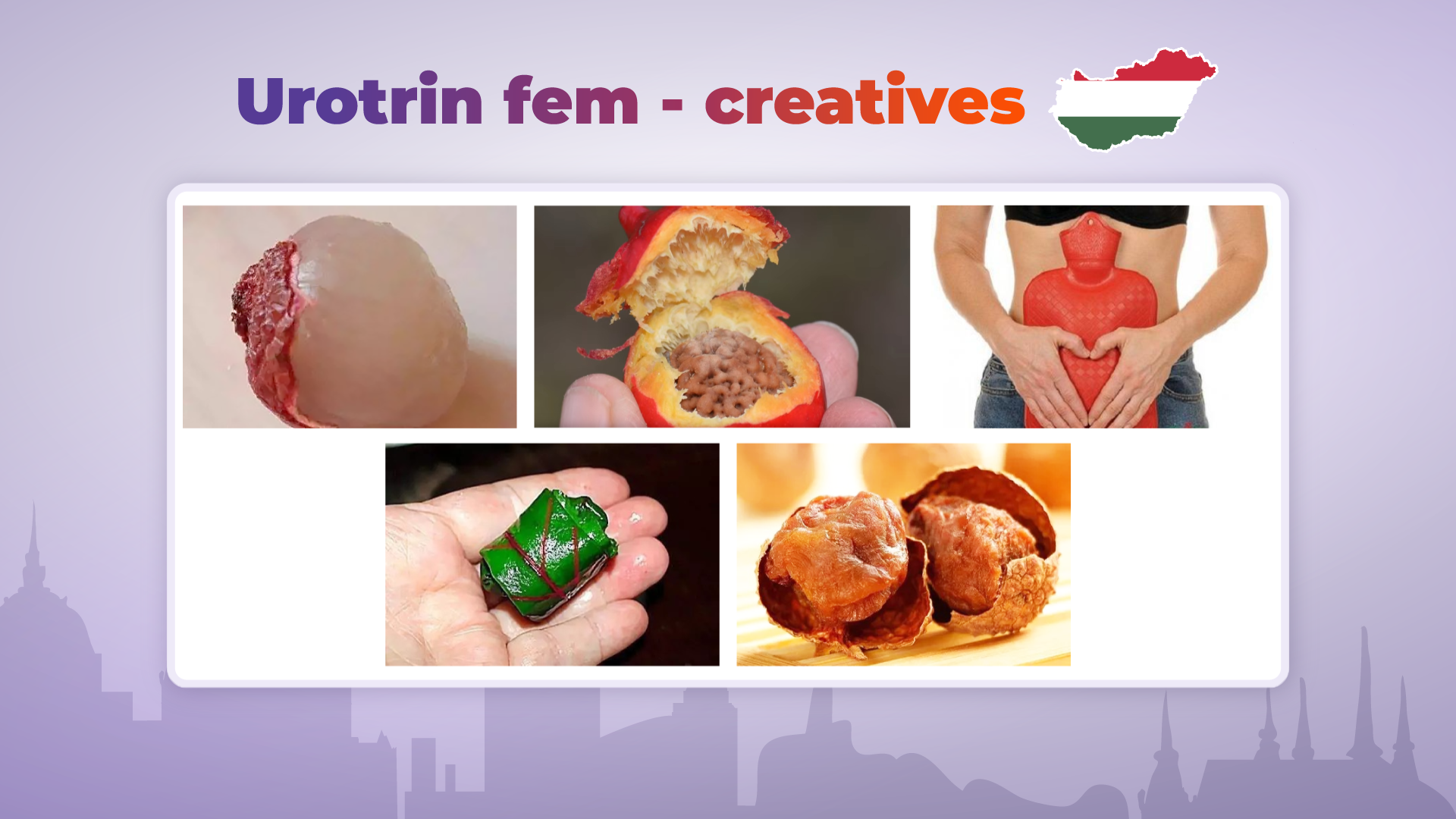 Wortex (Europe), parasites
Approve: ≈68%
Payouts: up to 26$
Link: https://everad.com/offer/618
Combination: 4. Main, Hungary (hu4.wortex-remedy.com)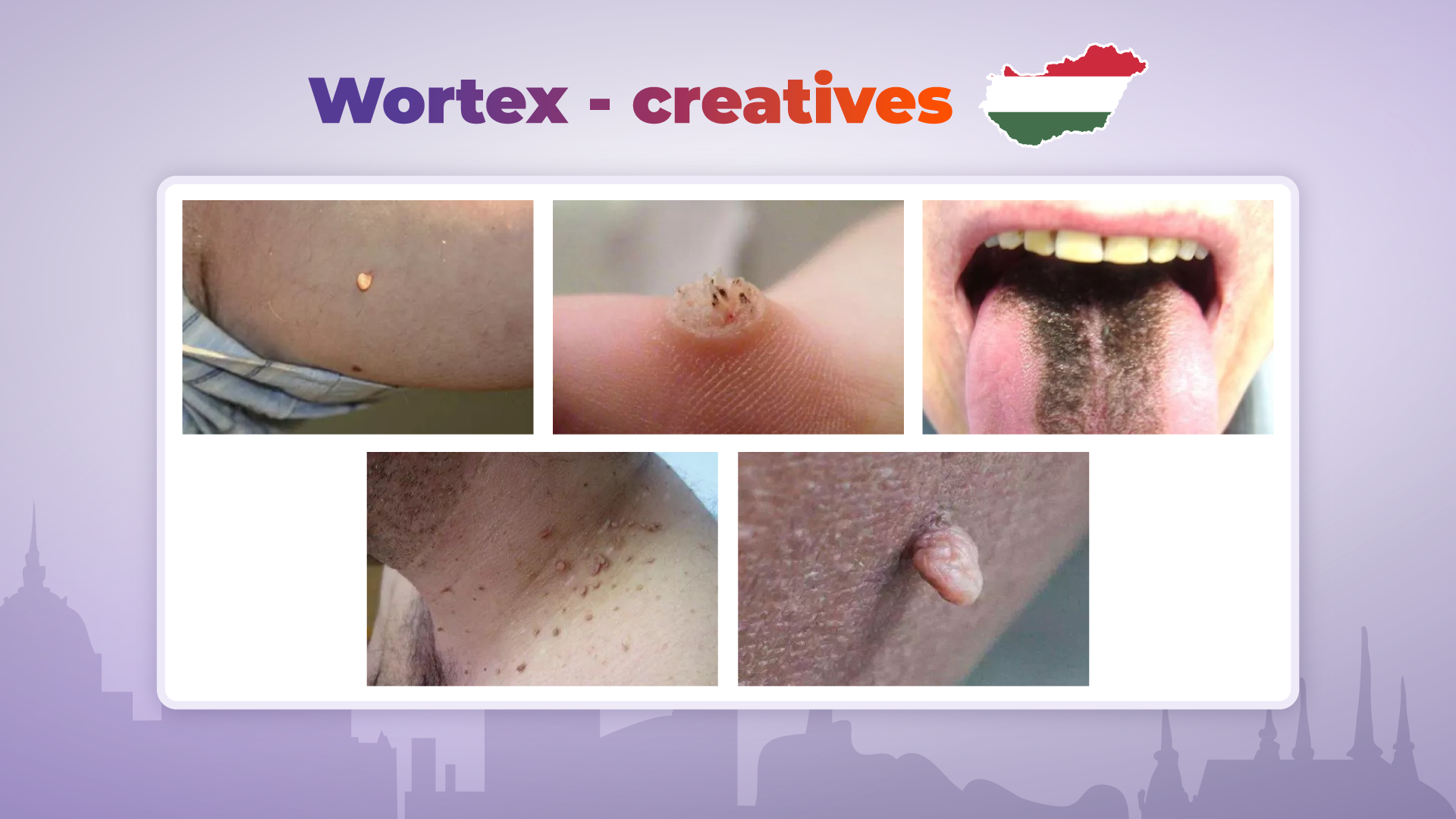 !!There is one more private BONUS OFFER
Ask your manager for access and any additional information.
Don't miss the chance to become part of a friendly affiliate family! Welcome to the EveradChat: https://t.me/everadchat