Offers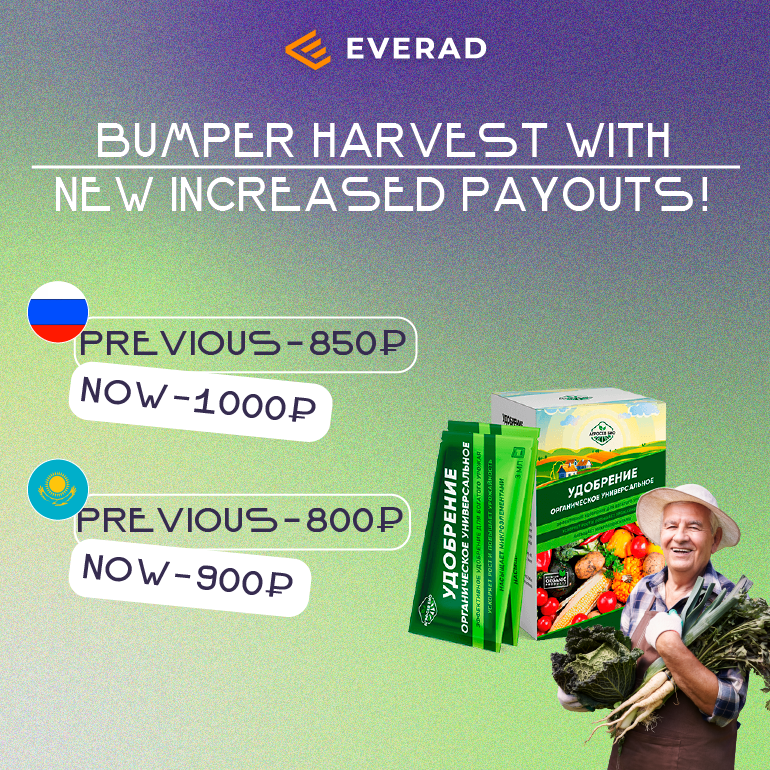 It is time to harvest more leads and earn with new increased payouts
It is time to harvest more leads and earn!
Meet the new increased payouts for whitehat, seasonal offer. Your target audience will have a bumper harvest with fertilizer Agrosev Bio and you will get maximum profit. Use different sources in your campaigns and help your audience to live out the dream of an amazing harvest.
🇷🇺Russia
previous – 850 rub
now – 1000 rub
🇰🇿Kazakhstan
previous – 800 rub
now – 900 rub
Stay in touch with your personal manager. In this article, you might find detailed information about the offer, the portraits of TA and working creos.
Don't miss the chance to become part of a friendly affiliate family! Welcome to the EveradChat: https://t.me/everadchat