News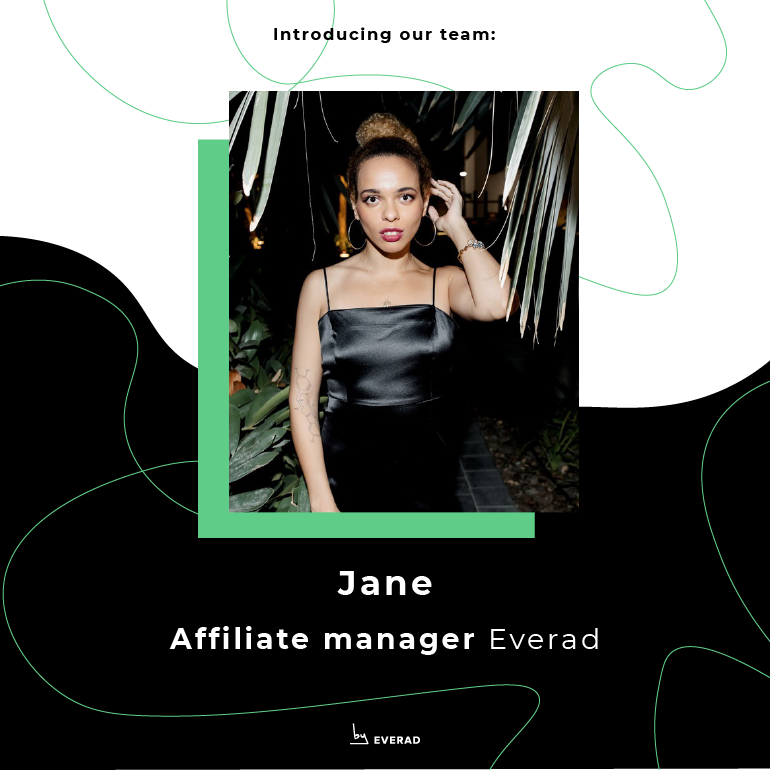 Acquaintance with the affiliate manager — Jane. Expert in the selection of top offers
Jane has been in affiliate marketing for 3.5 years and can rightfully be considered an expert in selecting suitable offers and the best conditions for each affiliate individually. Here are some insights Jane shared during our conversation:
Which GEOs are the most profitable to work with now?
Each region has its own profit. Latin America, Eastern Europe, Asia — Thailand, Indonesia, Philippines, Saudi Arabia.
What offers from Everad would you recommend to use?
Health and weight loss.
What are the first steps for a newbie who just signed up with Everad and wants to work?
To determine for yourself the type of traffic you are going to work with, to talk to the manager about which geos and categories are going well, and to choose the best offer for the test together. And also to expand the informative space — I'd recommend to follow the content. For example, on CPA rip and Zorbas media, guys post a lot of cases and useful information.
Tell us about a case at work that you can be proud of?
I had been helping newbies from the start. They, as a result of close collaboration, grew into a top team. They were a part of the top 3 of several affiliate networks and were attending as speakers at conferences. I also helped the affiliate to get into complex geo, where there were no successful cases yet. According to the results, he became a trailblazer with a positive balance and volume and gained a foothold in the top in affiliate network.
If not affiliate marketing, then what?
I would become a Chinese translator or a dancer. Before CPA, I worked as a translator in a Chinese medicine clinic. I can even diagnose you by heart rate 🙂 Or dancing: I danced twerk, and now I'm dancing frameup, and it's fun.
With what expectations should not go to affiliate marketing?
That everything will be quick, easy and simple, with minimal financial, temporal and psychological costs. Hundreds enter affiliate marketing, but only a few remain.
What should be an affiliate in 2022?
You need to be inquisitive, diligent, resourceful, able to communicate and not give up.
What are the prospects for Nutra?
Excellent prospects. It will always be relevant, because people will always look for an instant simple solution to their everyday problems, such as overweigh, aching knees, wrinkles, thinning hair, sluggish potency, etc.